1.

Which one of these is a carb?

2.

Why can't you go to Taco Bell?

No I don't want to go, i'm on an all carb diet!

3.

Which Aaron Samuels hair looks sexier pushed back?

4.

What outfit would you wear on Wednesday?

Pink shirt with the boobs cut out

army pants and flip flops

5.

Pick which one is the ugliest effin skirt you have ever seen

6.

Pick the word or phrase that best describes your life

I can't help it that I'm so popular

7.

The fertility vase you would most likely hide under the sink is?

8.

On a scale of one to Gretchen how fetch are you?

stop trying to make fetch happen!

why are you so obsessed with me?
Which Mean Girls Character Can You Not Sit With?
I don't think her father the inventor of toaster strudel would like to hear you tried to sit with her.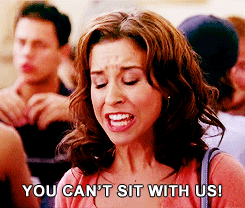 There's a 30% chance its already raining and a 90% chance you can't sit with us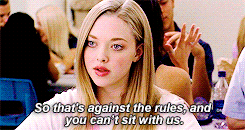 No one can sit with Regina, she's flawless.
Its like you don't even go here, of course you can't sit with her.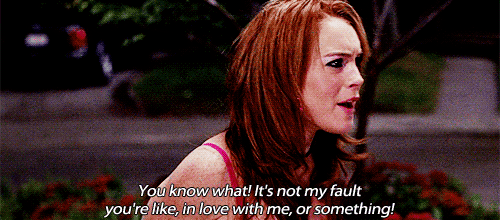 This post was created by a member of BuzzFeed Community, where anyone can post awesome lists and creations.
Learn more
or
post your buzz!