25.
Make the engagement ring awesome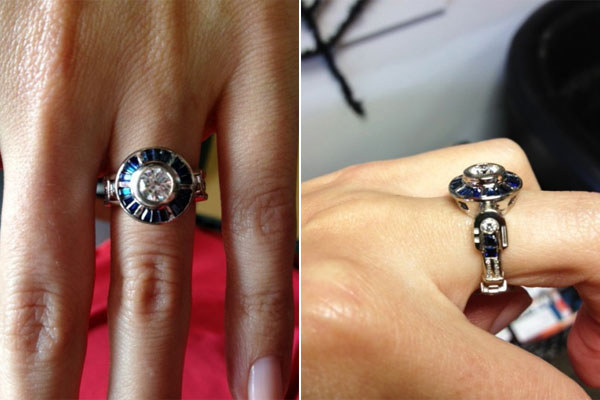 24.
With the best invitations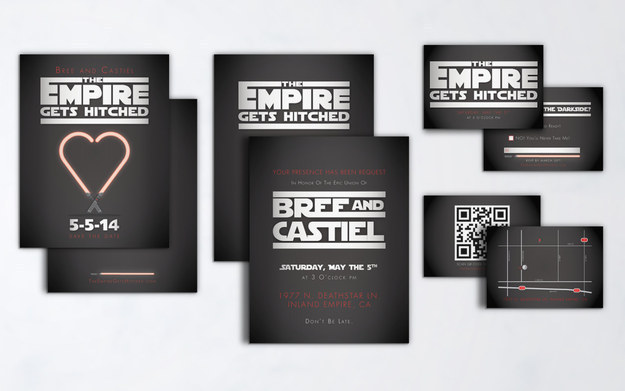 23.
If you don't get married on this day, you're not punny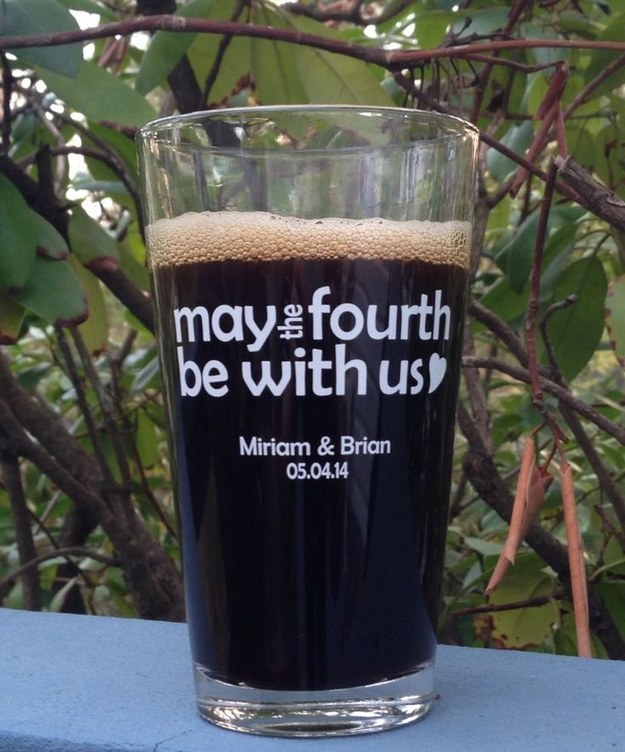 22.
Entrance perfect it is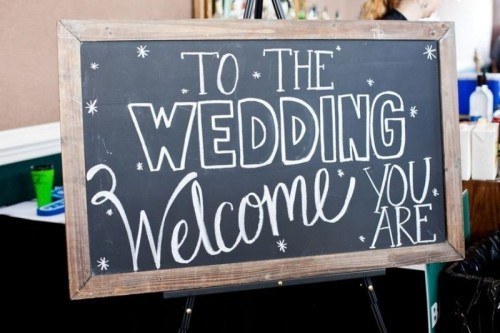 21.
and if that doesnt clue you in, the runner might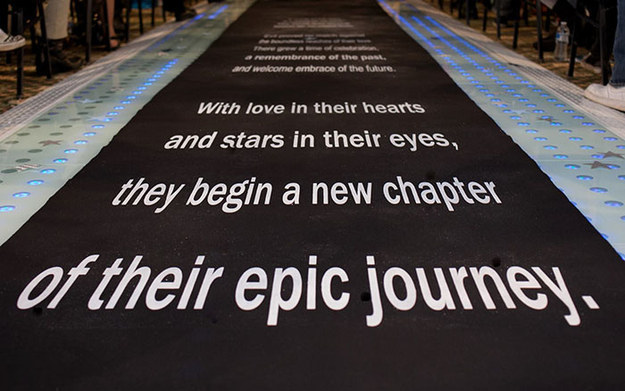 20.
Are you a guest of Han or Leia?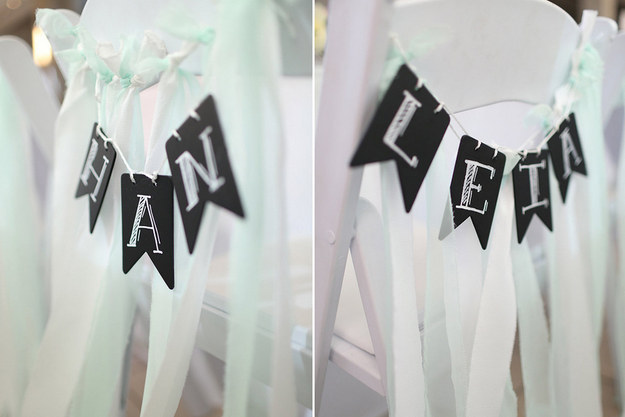 19.
Force Leia to officiate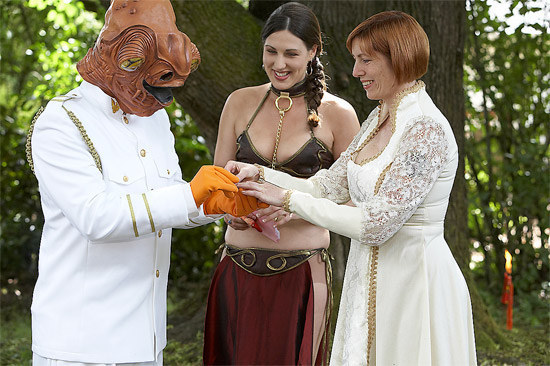 18.
Make sure there's plenty of backup for the bride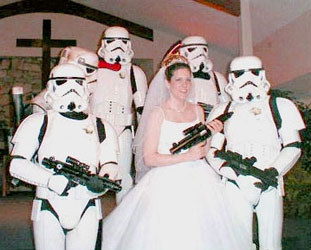 17.
Get dad to play along

16.
The most badass cufflinks you will ever own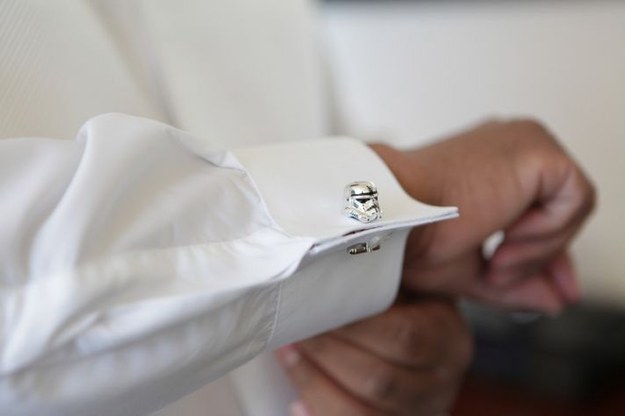 15.
It's all about the right shoes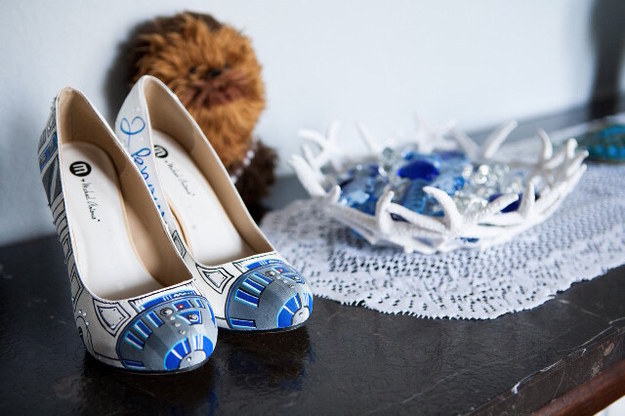 14.
Any dress can be made star wars with just the right trooper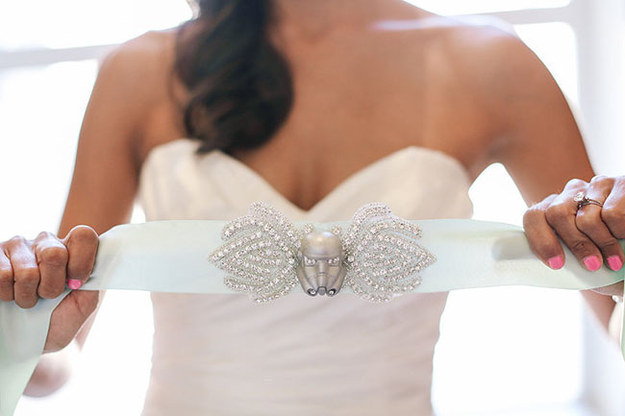 13.
As far as I'm concerned this is the only flower girl outfit allowed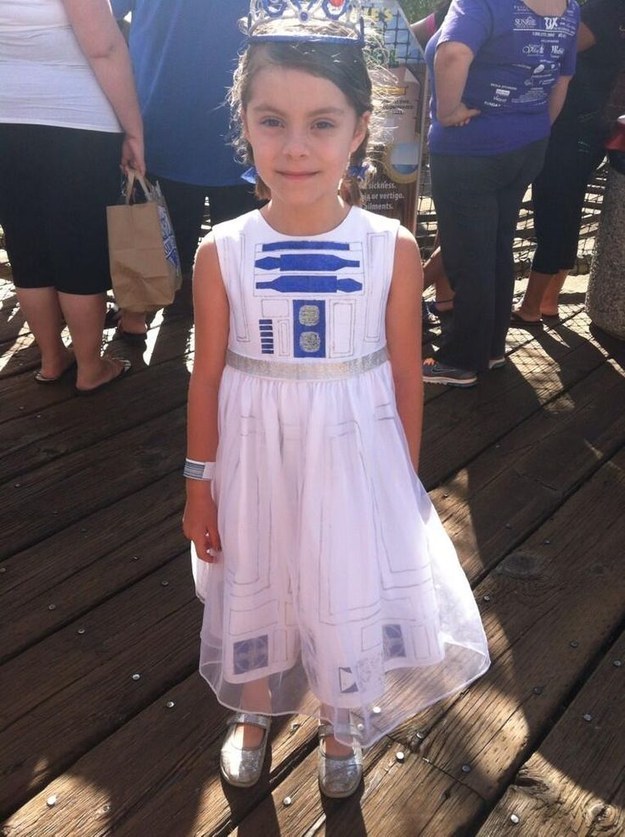 12.
and if your bridesmaids aren't in one of these 3, something is very wrong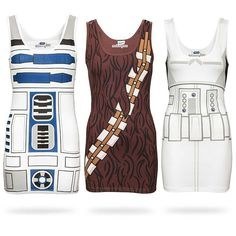 11.
Geography is key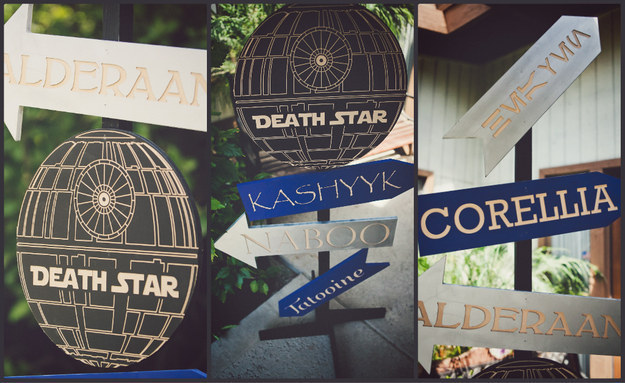 10.
Death star glitterball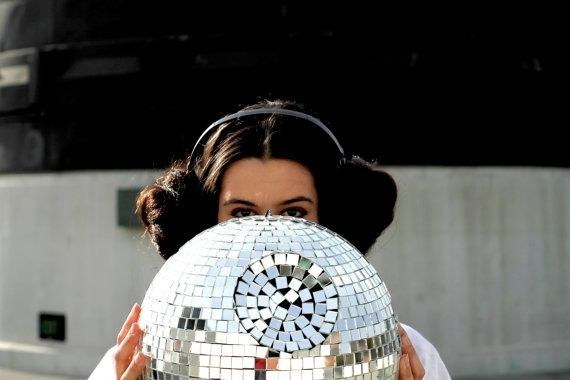 9.
The party don't start till the lightsabers come out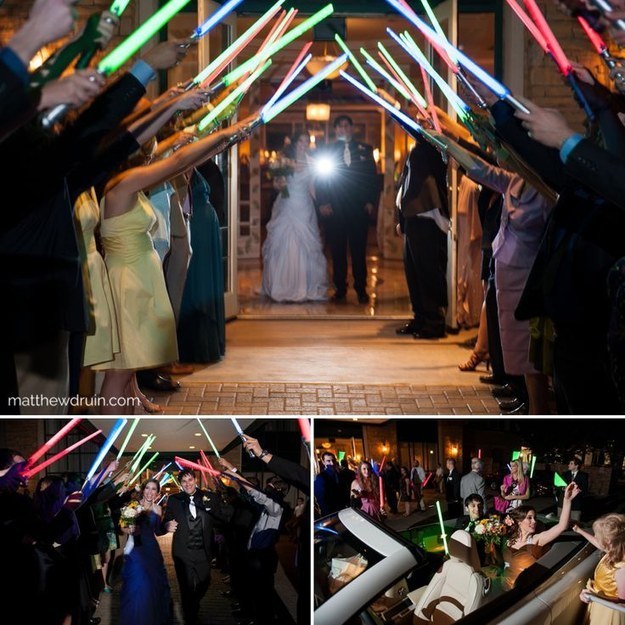 8.
Make sure your guests know where to sit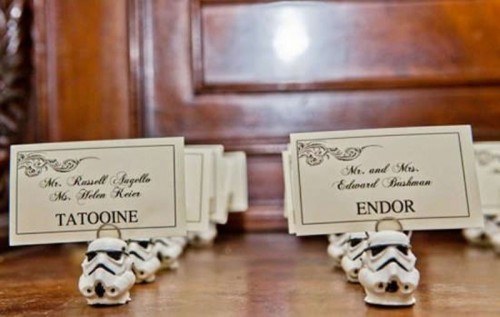 7.
This wedding cake is necessary for all you Hans and Leias out there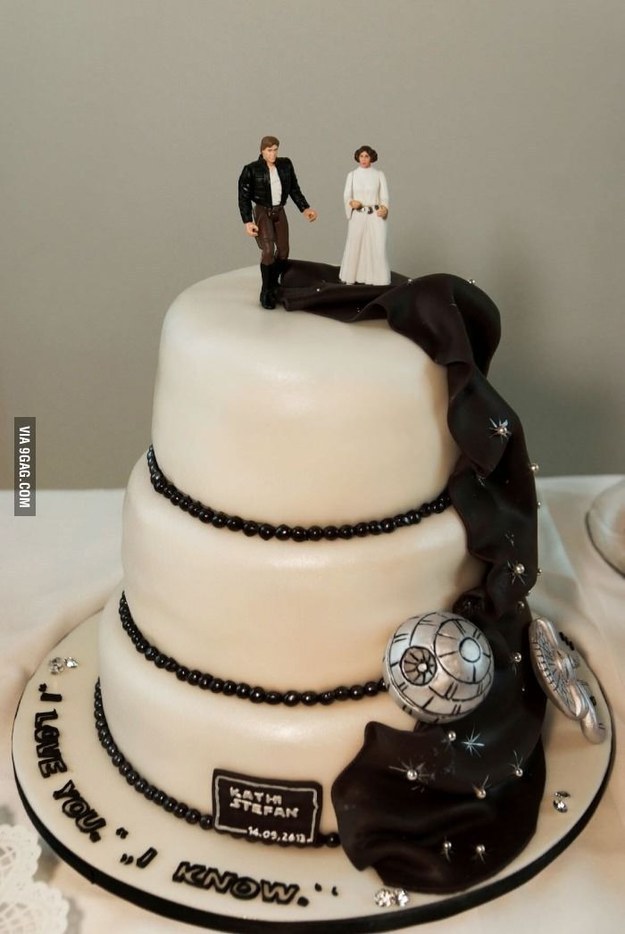 6.
Or if you're rolling yoda there's one for you to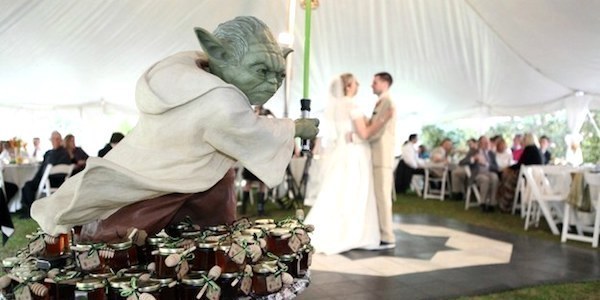 5.
The dark side is delicious, so is the milk chocolate side!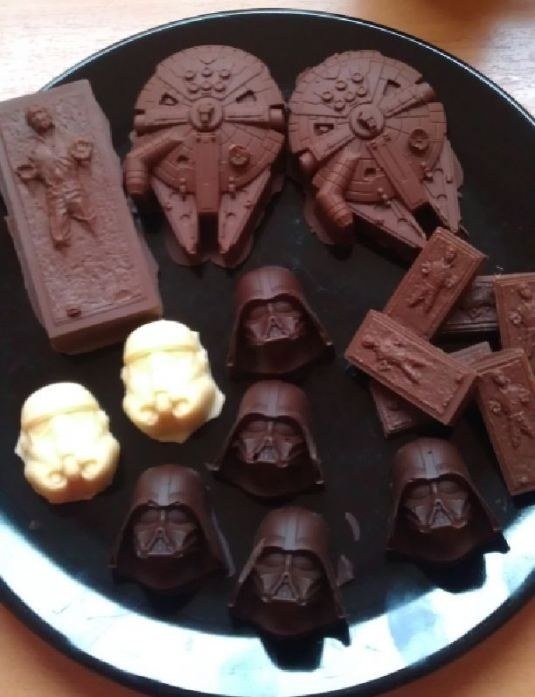 4.
The best wedding gift you could give your guests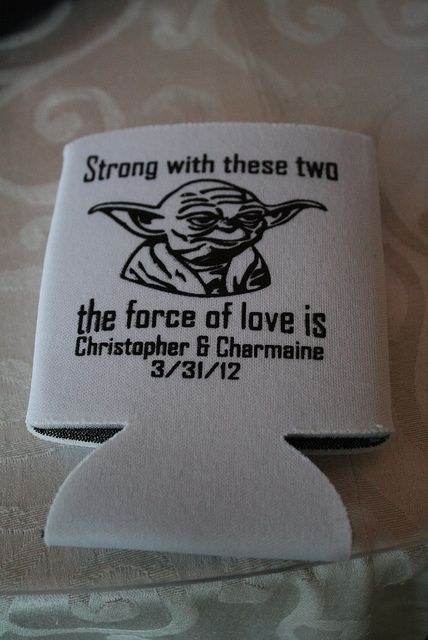 3.
unless you put anything in these bags!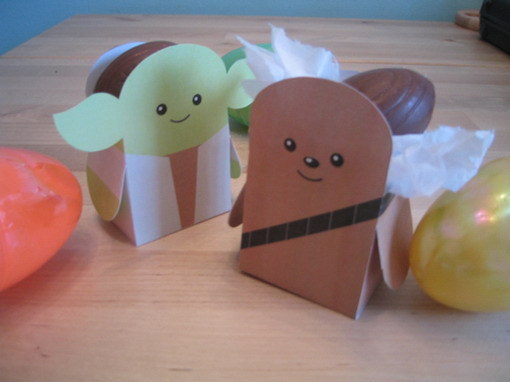 1.
Photoshop, its all about how you photoshop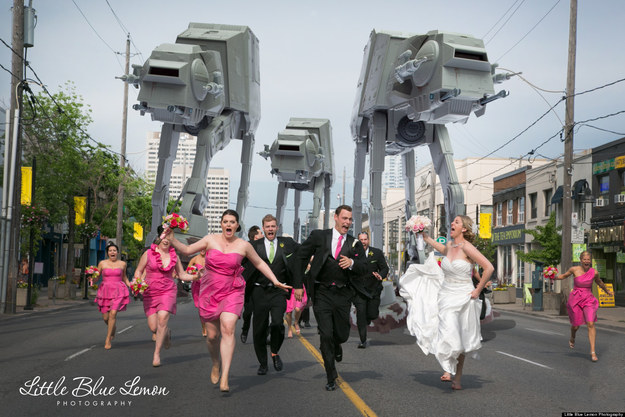 This post was created by a member of BuzzFeed Community, where anyone can post awesome lists and creations.
Learn more
or
post your buzz!