Since the Commons vote on airstrikes in Syria on Wednesday, Labour MPs who backed the government say they have been inundated with messages from party members and anti-war activists that they consider to be abusive or threatening.
Here is a small selection of the messages the MPs have been complaining about.
1.
Some people wrote poems under the status updates of Labour MPs calling them "murderers".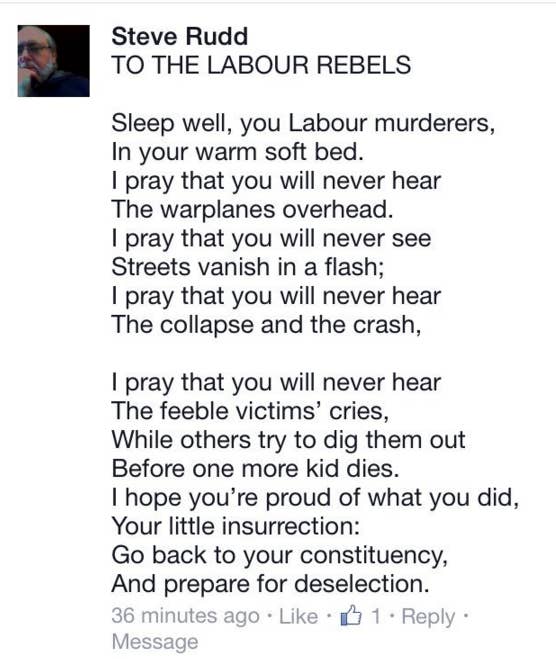 2.
Complaints about abuse intensified after every Labour MP who backed plans to launch airstrikes in Syria was named and threatened with deselection.
3.
MPs have complained that activists are oversimplifying the nature of the vote and accusing them of voting to kill innocent people.
4.
Some, like shadow minister Melanie Onn, were sent images of dead children to think about when voting.
5.
Others went further. Neil Coyle for Bermondsey and Old Southwark reported this as a death threat and was given police protection shortly afterwards.
6.
This user said they'd "have" Hilary Benn if he was doing Christmas shopping in his constituency.
7.
Stella Creasy, Labour MP for Walthamstow, has faced sustained pressure from activists. A protest outside her office was peaceful, she said, but phone calls to staff were so abusive she left the debate on Syria to check they were OK.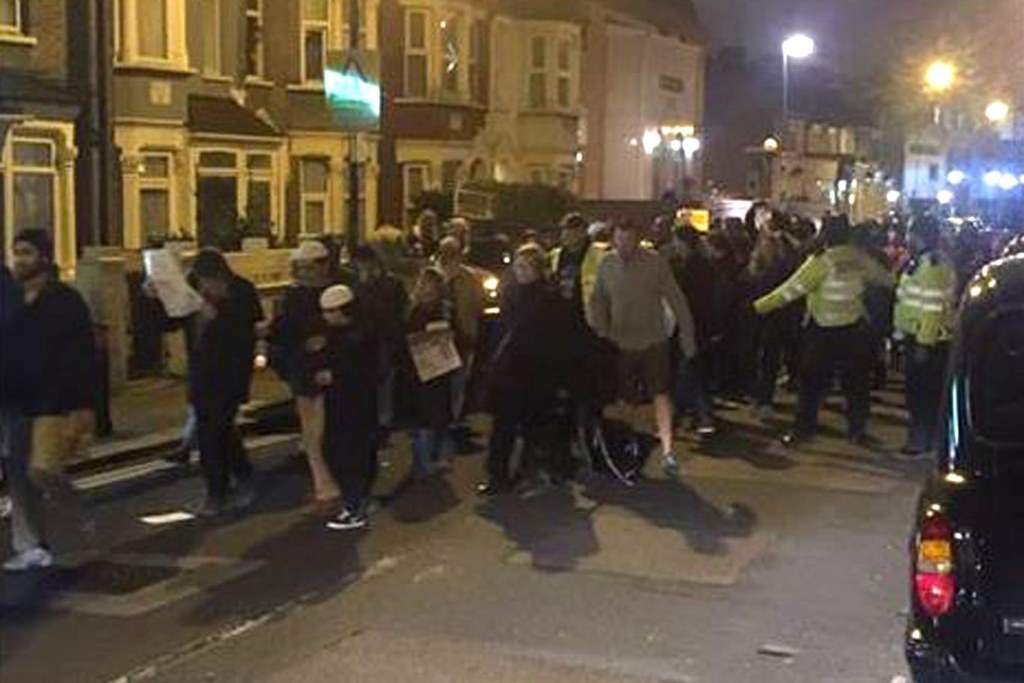 Contrary to media reports, protests did not turn up outside Creasy's home, she said on Facebook. Her staff also avoided facing protests outside her office, because once she was informed, she closed it early so that they would not be trapped inside.
However she did reveal people have rung her office "to harass my staff" and that she has received a huge number of abusive messages on Facebook, on Twitter, and by email.
8.
Here are some examples of the campaign against Creasy. She's been sent pictures of dead babies.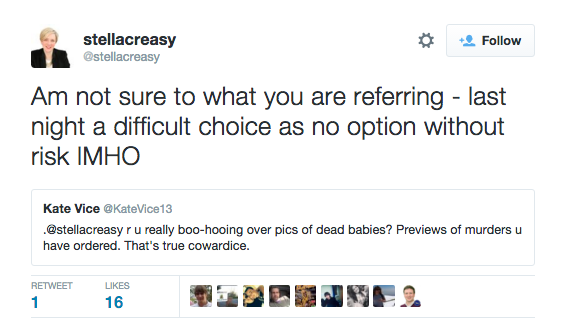 9.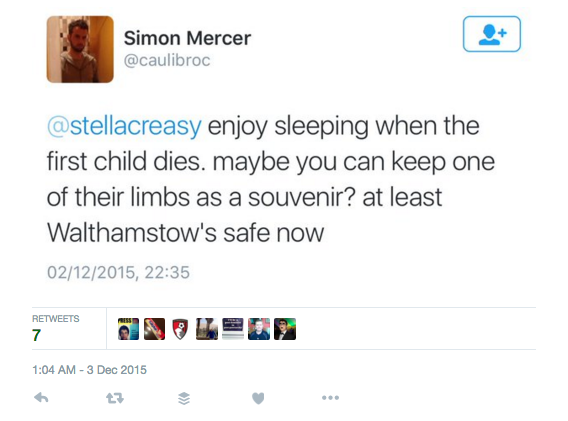 10.
Her Wikipedia entry was edited to describe her as a "warmonger".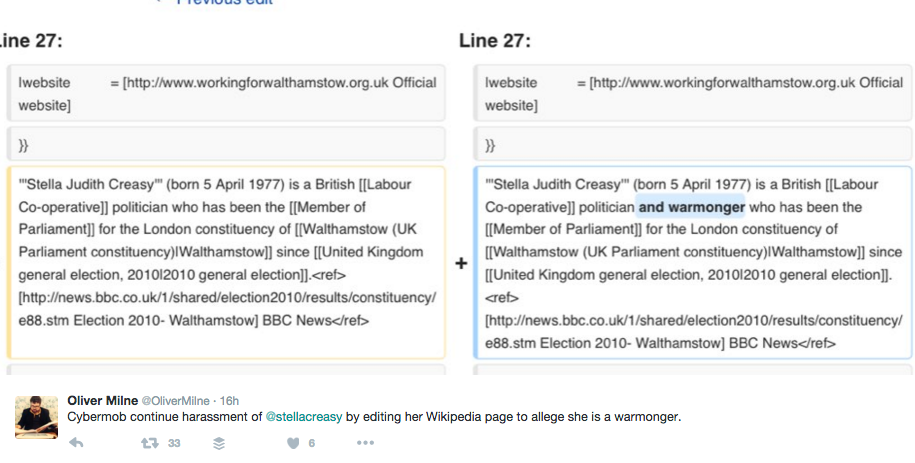 11.
MPs say harassment is widespread and abusive.
12.
And some say female MPs have been targeted in particular.
13.
As well as being sent pictures of bloodied Syrian children, Bridget Phillipson, MP for Houghton and Sunderland South, received a message that mentioned her child. Her baby boy is not yet 2 weeks old.
14.
As well as the threatening tweet with the knife emojis, Neil Coyle has flagged abusive language like this.
15.
Shadow leader of the house Chris Bryant told the Commons that some of his colleagues have had images of severed heads delivered through their letterbox.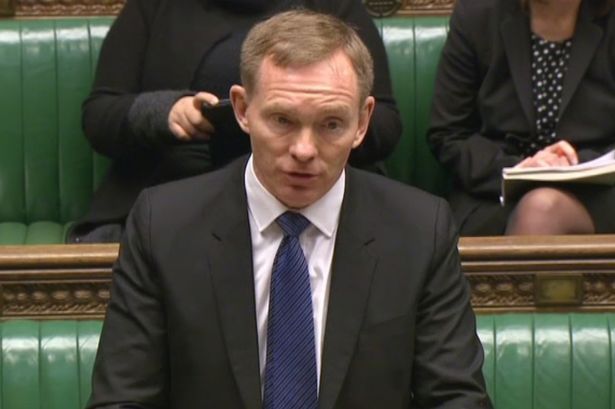 16.
And after Bryant explained his decision to back airstrikes, one user told him he was "no better than the terrorists".
17.
Labour MPs such as Simon Danczuk say their staff have been harassed. BuzzFeed News has been told that at least one local office was forced to lock its doors yesterday to protect staff inside.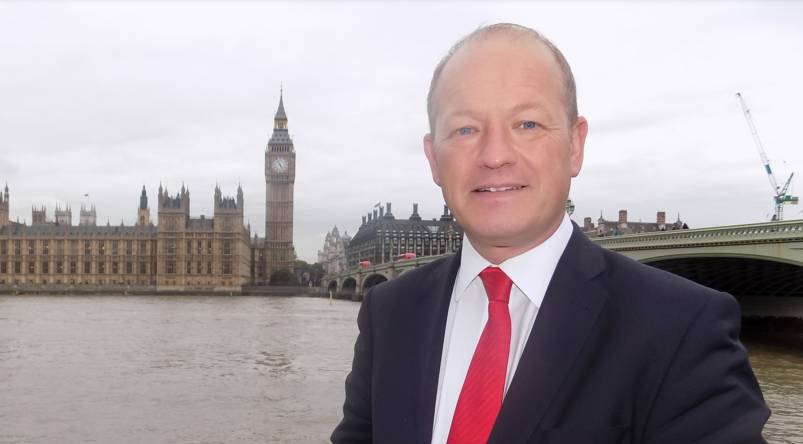 18.
Finally, some MPs, like Ann Coffey, said getting called "warmongerer, killer of babies, [with] blood on your hands" is now just part of the daily abuse they receive.