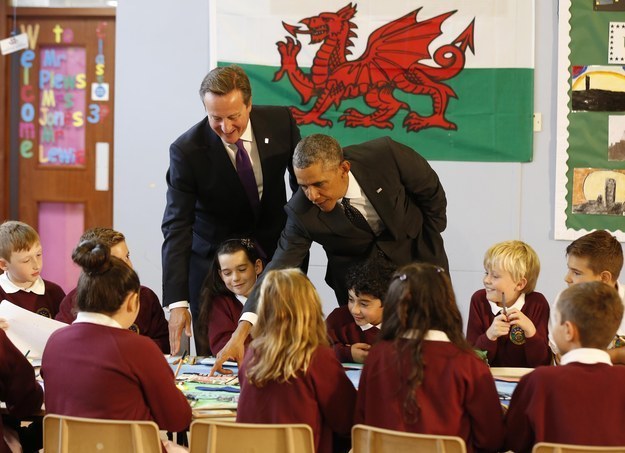 Barack Obama, the US president, asked children if there were dragons in Wales on a visit to a school in Newport with prime minister David Cameron this morning.
"Are there dragons?" Obama asked, before eliciting further laughter from the children by asking, "They're still not flying around?"
The pair are currently in Wales with other world leaders to discuss how to tackle the conflict in Ukraine and the unfolding crisis in Iraq and Syria, and this morning took a break by visiting the Mount Pleasant primary school.
During the visit, the two world leaders sat down with the schoolchildren and asked about their artwork. Pointing at an image of sheep, Cameron said the animals are "very important to Wales".
Obama also discussed the aspirations of the children, and said that he didn't think he would be president when he was their age. Rather, he "wanted to be a professional basketball player" or an architect.