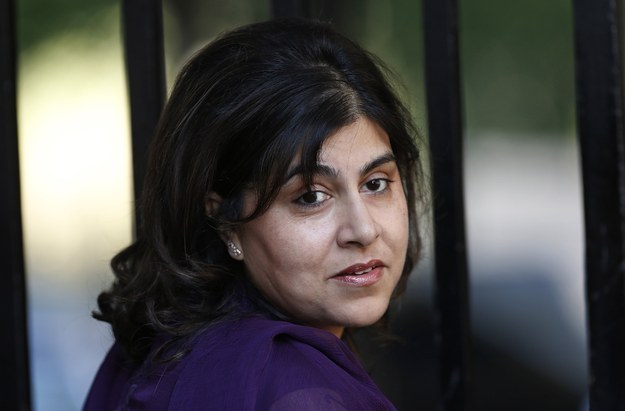 Warsi said also that the government needed to strengthen its policy on foreign fighters.
The question of whether to prosecute British citizens who return after travelling to Syria and Iraq to fight has been a controversial one, with many suggesting the government needs to do more to tackle the root problem.
Warsi said there needed to be consistent policy, adding: "We have young men who go out and fight for the Syrian National Coalition, which apparently we recognise and therefore treat differently, we have young men who go out and fight for the IDF [Israeli Defense Forces] and could be involved in what could be war crimes and no one raises issues around that.
"And the distinction that's always drawn is that if you go and fight for a recognised state army, that's acceptable, but not if you go and fight for a group which is not a formal state army. I think that's really dangerous."
Warsi said current conversations ignore the fact that British citizens could travel abroad to fight in the countries in which their parents were born.
This is because discussions in parliament are focused on militant groups such as the Islamic State of Iraq and Syria (ISIS).
She said: "We have a very large Pakistani-origin community in this country, we have a very large Indian community in this country, and India and Pakistan are not unknown for having their own spats. I would hate to think that lots of British Pakistanis and lots of British Indians would go join the Pakistani army and the Indian army and fight for a while and then come home and it'll all be alright."
She said that Britons should only be able to fight for this country, adding: "What I'd like to see is a system where, if you're going to fight, you're gonna fight for the British army."
Warsi sidestepped a number of questions by telling the audience to wait for her memoirs, which, she added, do not yet exist.
When she resigned this summer, a number of rumours circulated that Warsi would release a book using inside information from cabinet meetings.