Vote In The Referendum To "Stop Others Fucking With Your Future", Says Keira Knightley
The actor hopes a new video she appears in will encourage young people to vote on the UK's EU membership.
The Pirates of the Caribbean and Imitation Game star has joined forces with pro-EU campaign group We Are Europe to urge young people to use their vote to "stop others fucking with your future".

We Are Europe worked with two creative agencies in London as well as Wake Up and Vote, a volunteer group committed to increasing voter turnout among young people, to create the video.
In it, Knightley makes a series of facial expressions and says: "It only takes five seconds to practise the perfect awards face."
Before drawing an X on the screen, she adds: "And it takes five seconds to mark an X in a ballot box. Five seconds to stop others fucking with your future."
Other celebrities including fellow actor Lily Cole, grime artist Big Narstie, and songwriter Eliza Doolittle have also recorded their own videos for the campaign.

Despite the number of groups involved in the project, the videos are stripped of any branding and appear to take a neutral stance.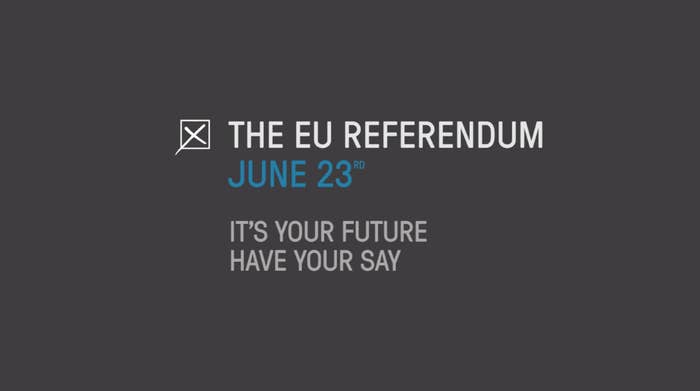 But in targeting young voters, the groups are hoping to give a boost to Remain, which relaunched its campaign on Monday amid fears that Labour voters are leaning towards Brexit.
While young people typically favour staying in the EU, they are also less likely to turn up to vote. The campaign groups think part of the reason is the time it takes to vote, and they want to address this concern.
"For the same amount of time as sending a Snapchat message, selecting a Spotify track, making a tea! – you can have their say in that future," said Rosie Warin, co-founder of We Are Europe. "This isn't like any other vote – it's once in a generation. This is your only chance to have a say. If you don't, you might always regret that decision."
We Are Europe has a history of with trying to engage young voters with provocative ads. The group previously released this poster of Boris Johnson kissing American presidential candidate Donald Trump.