Union Boss Len McLuskey Secretly Investigates Working Conditions In Qatar
The general secretary of Unite was joined by two Labour MPs on a fact-finding mission amid claims migrant workers are being mistreated.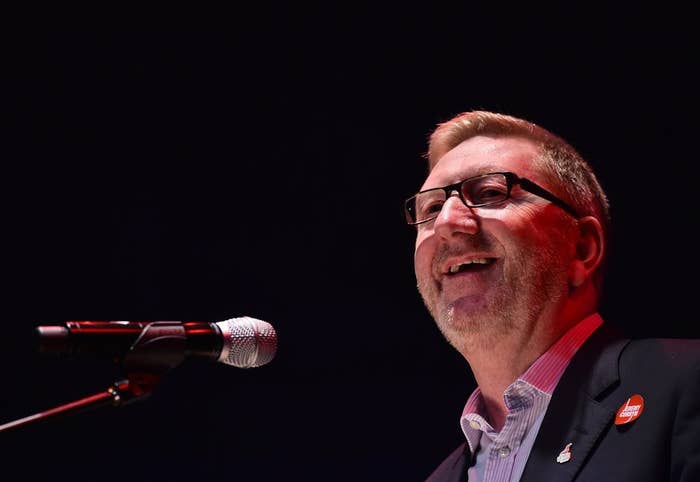 Unite boss Len McLuskey spent last week secretly filming the living conditions of migrant workers in Qatar in advance of the football World Cup the country is set to host in 2022, BuzzFeed News has learned.

Two Labour MPs, Ian Lavery, shadow minister for the cabinet office, and Naz Shah, MP for Bradford West, joined the trade union general secretary on the fact-finding mission.
The delegation's trip to the Middle Eastern country lasted from Wednesday until Saturday but was kept under wraps because of fears authorities would delete the footage and in case of difficulties at the border when the group tried to leave.
They investigated the working conditions of people employed by construction sites and living in labour camps, both of which have been repeatedly criticised for failing to address human rights and safety concerns for tens of thousands of migrant workers.
Despite an announcement from Qatar's labour minister that the country was improving conditions, The Guardian reported last year that some accommodation was still damp and squalid, with up to eight men having to share small rooms.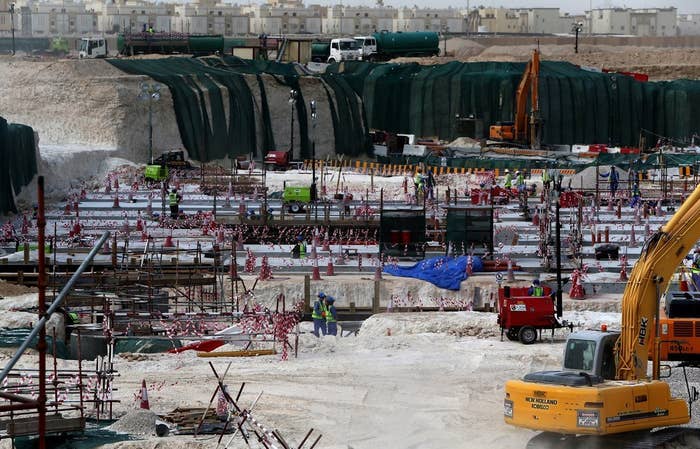 Now the delegation is back, Unite plans to maintain links with organisations in Qatar that aim to help workers in the region. In particular, BuzzFeed News understands the trade union will keep an eye on FIFA's presidential elections with the aim of putting pressure on the new president to declare how they will improve conditions.
A UN delegation who visited the country earlier this month said they had seen signs of progress in tackling human rights violations, Reuters reported.
Unite is calling on FIFA to enforce a code of conduct in the bidding stage for countries looking to host the World Cup.
Kevin McGuire, associate editor of The Mirror, who was also on the trip, tweeted that recent changes were "largely cosmetic".

The trip was arranged by the Building and Wood Workers' International, an organisation that encourages workers to form trade unions.
The body has previously called on FIFA's sponsors to pull funding unless conditions for workers are improved.

"Let's join together and send a strong message to our favourite brand-name companies to stand up for justice, respect, and human rights," the group said on a Change.org petition. "Profits should not come at the cost of the blood, sweat, and tears of more than one million migrant workers in Qatar."