UKIP Candidate Says Nigel Farage Is "Like Mahatma Gandhi"
Sergi Singh, the party's candidate for Hull North, also compared UKIP to a chocolate bar.
An Asian UKIP candidate has compared Nigel Farage to Mahatma Gandhi, the man who led India to independence in 1947.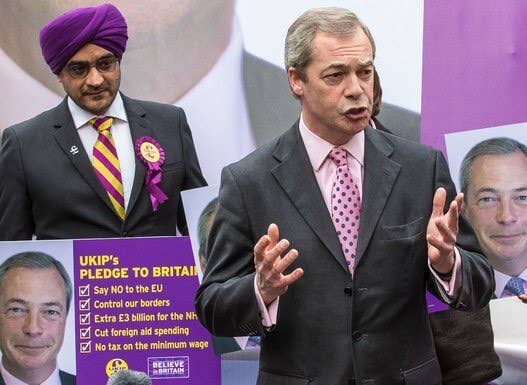 Singh, who has been a member of the party for two years, declared that "there's no racism in UKIP".