Mosques Around The UK Are Planning To Remember 7/7
Mosques in London, Birmingham, and Nottingham are among those inviting their local communities to remember those killed in the terrorist attacks in London 10 years ago.
More than a dozen mosques around the UK are planning to remember the 52 people who were killed in bomb attacks in London 10 years ago.
During Ramadan, many mosques hold daily programmes in the evenings for the local community to come together for prayers and to break their fast. But on Monday night, mosques will extend an open invitation to "pray for the victims of terror and pray for peace," according to the Muslim Council of Britain (MCB).
Mosques in London, Birmingham, Nottingham, and elsewhere will hold a "national peace iftar" tonight, for which non-Muslims are invited to attend mosques and have a meal with Muslims fasting for Ramadan.
The MCB, an umbrella organisation for UK mosques, is also holding a similar event at the Islamic Cultural centre in Regent's Park tonight.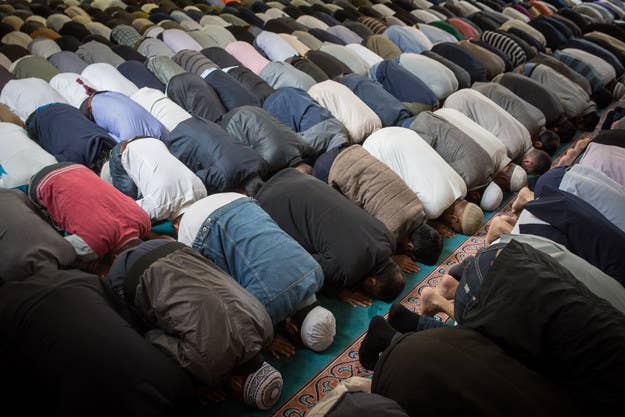 The "peace iftar" follows another initiative by the MCB to remember the 52 victims and 700 injured during the attacks on London on 7 July 2005.
Last week, the organisation urged imams to talk about the anniversary of 7/7 in their Friday sermons and to mention "that these killers do not respect the sanctity of life as laid down in Islam".
Miqdaad Versi, the assistant secretary general of the MCB, told BuzzFeed News that the British Muslim community was uniting against terrorist attacks. "Muslim communities want to build bridges with other communities to demonstrate the true values of Islam," he said.
"Whilst there is a growth in Islamophobia over the last 10 years, since the attacks on 7/7, the Muslim Council of Britain wants to support all initiatives that can unite the communities rather than divide them."