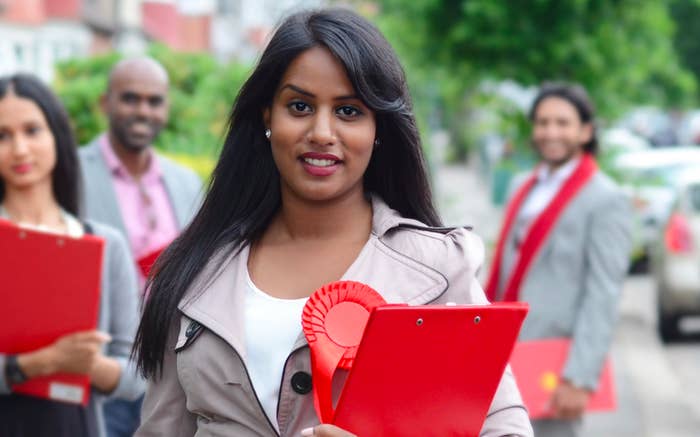 A third Labour candidate has refused to accept the £1,000 donation that Tony Blair has offered to all of the party's candidates in its 106 target seats.
BuzzFeed News has learned that Uma Kumaran, Labour's parliamentary candidate for Harrow East, will follow the lead of two other Labour candidates who have already rejected the former prime minister's money.
Harrow East, which has one of the largest ethnic minority populations in the country, is a key target seat for Labour. The party is hoping to unseat incumbent Conservative MP Bob Blackman, who was recently criticised by parliament's expenses watchdog for failing to correctly record the mileage on 700 car journeys paid for by the taxpayer.
Kumaran has yet to respond to a request for comment on the decision to reject the donation, although Labour sources insisted that the local party is already well-funded so may not require the additional money.
Blair made the funding offer following criticism that he was not actively involved in Labour's campaign. But Lesley Brennan, the Labour candidate in Dundee East, broke ranks on Sunday and publicly rejected Blair's money.
Sally Keeble, Labour's candidate in Northampton North, has also rejected the donation. She served as MP for the seat until 2010, having been first elected in Blair's 1997 landslide victory.
Alastair Campbell, Blair's former director of communications, has questioned the motivation of candidates who rejected the donation.
BuzzFeed News understands that multiple other Labour candidates in London are still deciding whether or not to accept the donation from Blair.
Following the publication of this article a Labour spokesperson said that, contrary to what local Labour sources told BuzzFeed News earlier in the afternoon, the local Labour Harrow East party will now be accepting the donation from Tony Blair.