First he put his arm out and appeared to give a man who was passing by a weird pat on the belly.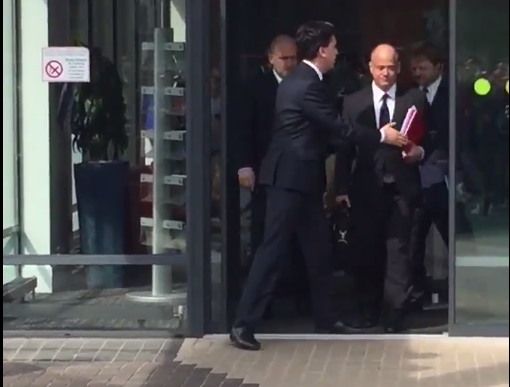 Then Ed retreated.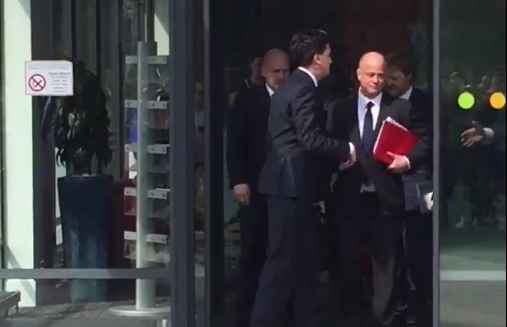 Then the man managed to pass and Ed couldn't face looking at Roberts, and instead looked straight ahead.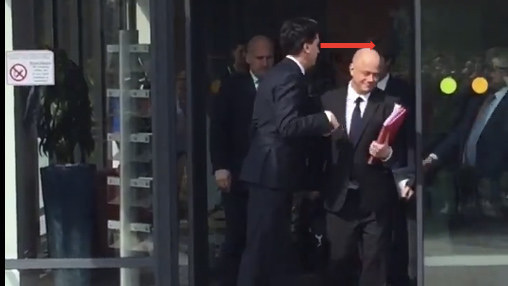 And he finally managed to shake the hand of the man hidden behind the glass (a.k.a. Lord Bhattacharyya, director of the Warwick Manufacturing Group).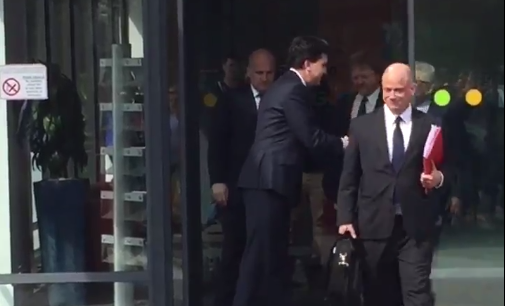 Success!