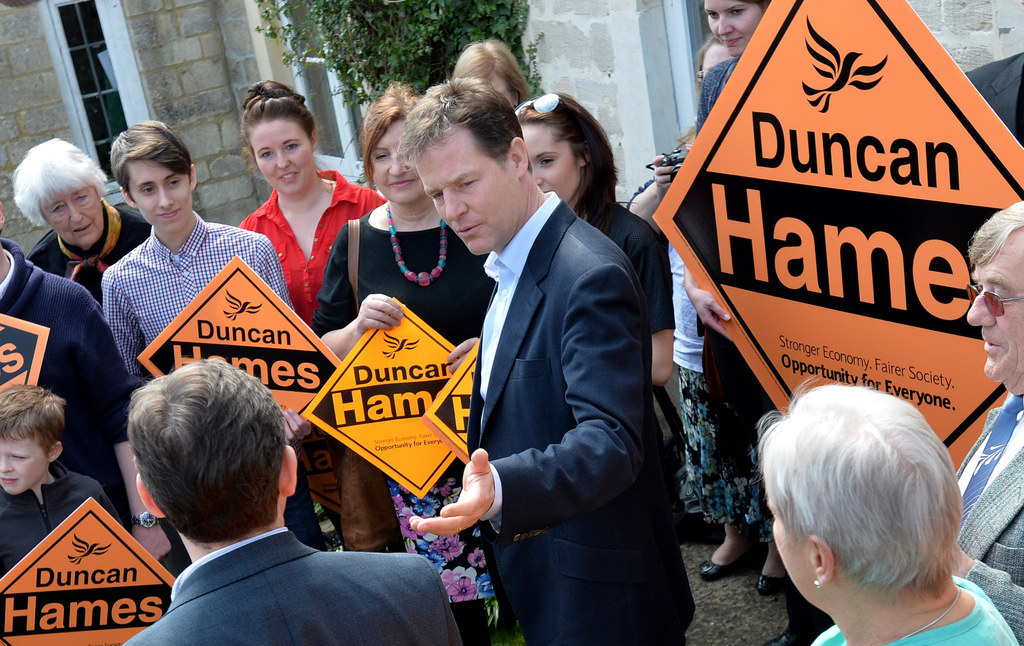 It's no secret that political parties target their messaging to different constituencies. But these templates for Lib Dem leaflets, which BuzzFeed News got hold of, show exactly how it's done.
Lib Dem HQ sends the local party a set of model leaflets into which they can insert their candidate's name and a few local facts.
There are separate templates for England, Scotland and Wales – and each leaflet has been customised so that it can be used to attack different opponents, while keeping the same message and design.
For example, here's a leaflet a candidate would use in a Lib Dem-Tory marginal.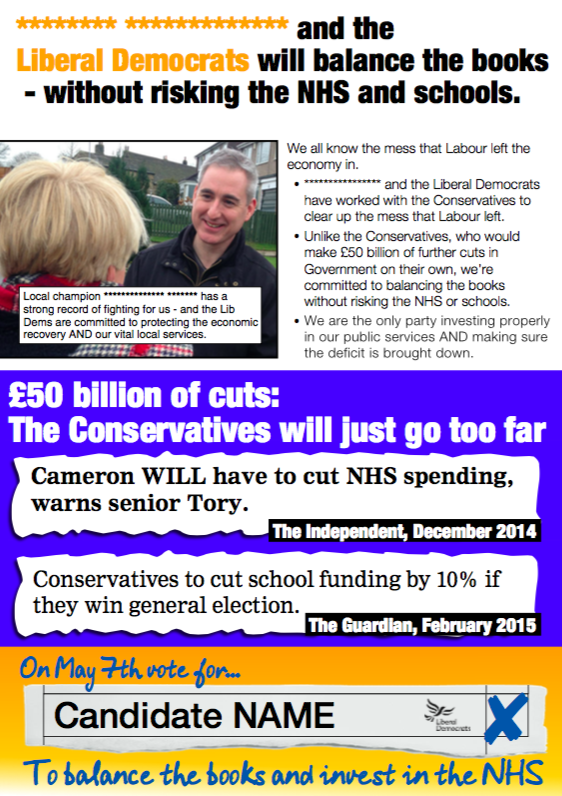 Whereas this one, based on the same template, attacks Labour.
In Scotland, the same design would be used to fend off the SNP.
With another flyer, the front attacks Labour or the Conservatives on policy, while the back (pictured) highlights the issues that supporters of those parties care about most.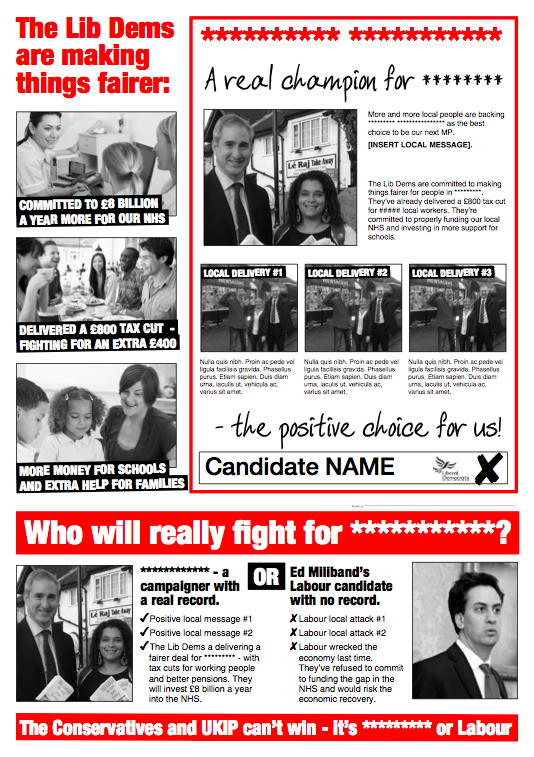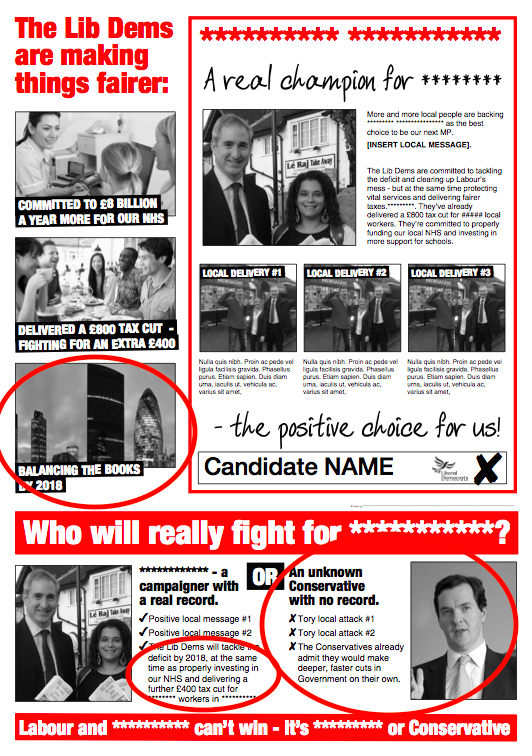 Another leaflet focuses on how there are "just ******* votes in it"!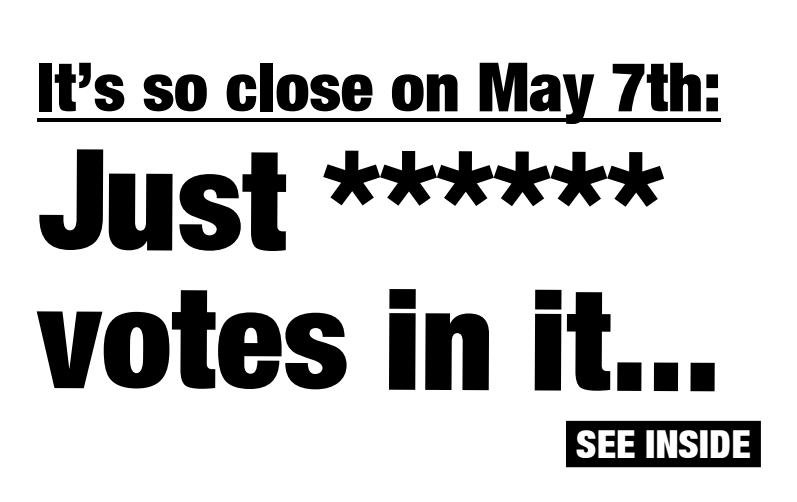 On the back it goes into more detail, with placeholder quotes from local residents that can be easily changed.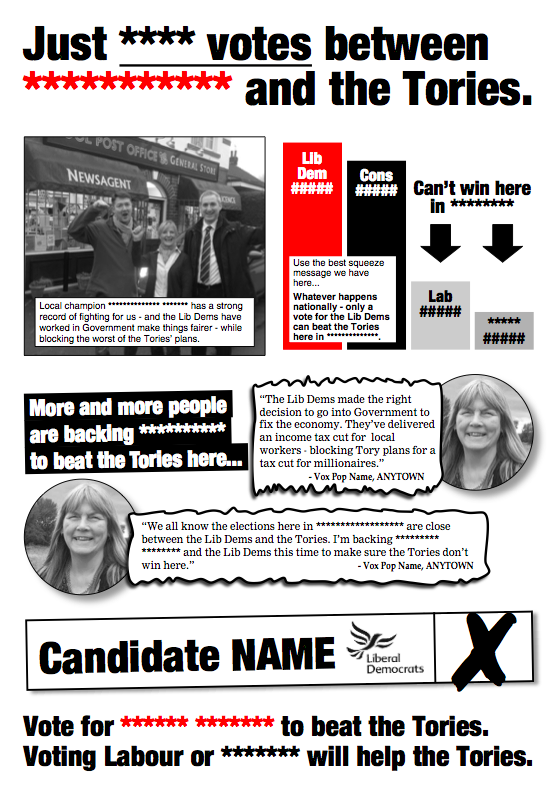 As well as the quotes, the graphs are also pre-set, with the third party always well behind no matter what the actual vote total.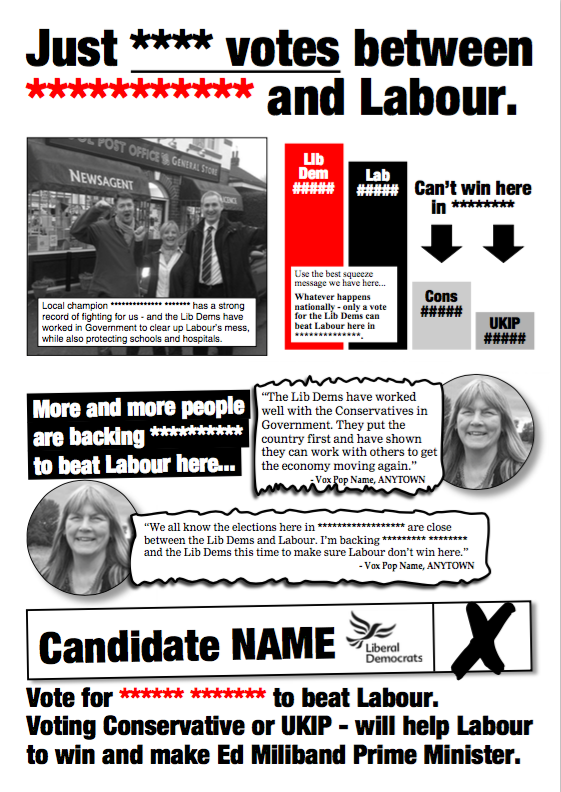 The Lib Dems also sent letters to voters from people purported to be locals.

And the Lib Dems are happy for candidates to use these to distance themselves from the national party.

They're also seemingly happy to make up letters from activists, with just the candidate's name changed to suit the area.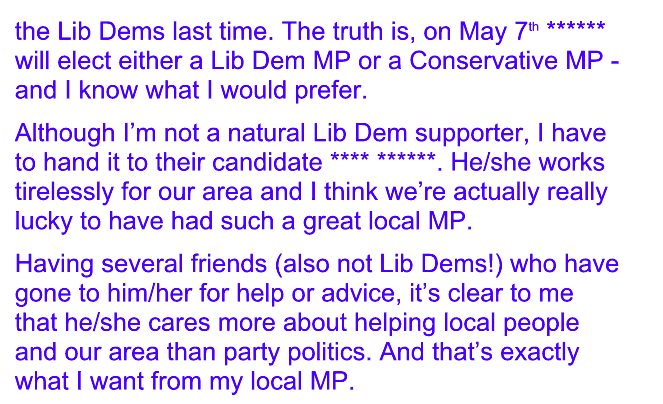 The letters are tailored based on the issues the voter cares about, and the strength of the other parties locally.


Beyond everything else, there's one thing you can definitely rely on: Your local Lib Dem candidate is "a real champion".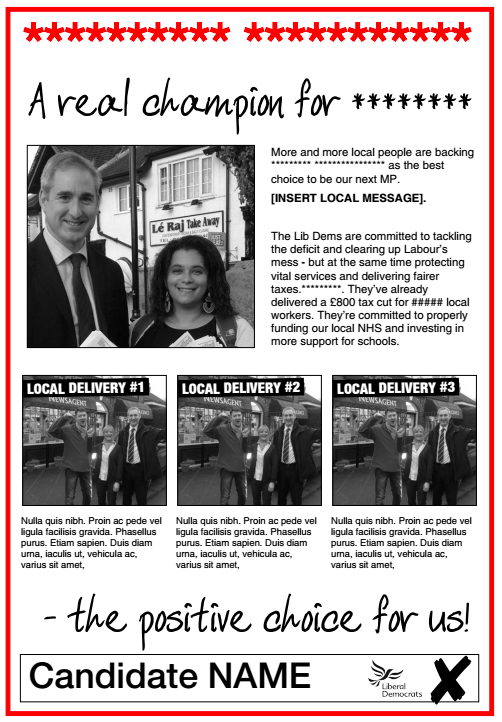 A spokesperson for the Liberal Democrats told BuzzFeed News via email: "Template material is offered to candidates to help them spread our message of creating a stronger ***** and a ***** society."