This Gay Couple Loved This Surprise Wedding Message From Jeremy Corbyn
"It was a really great way to round off the celebration."
This is Casper ter Kuile and his husband, Sean Lair, on their wedding day last week.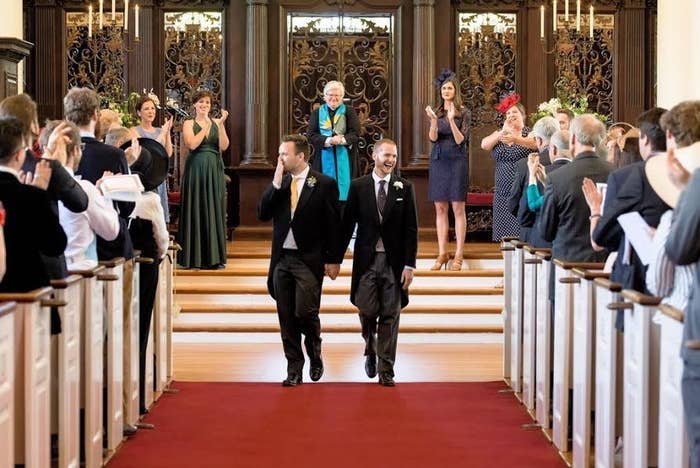 Casper, 29, graduated from Warwick University in 2009 and moved to Boston four years ago to study at Harvard. He met Sean, 28, a classical musician, six months later and now they've just got married.
The day after the wedding, Casper and Sean received well-wishes from a surprising source: an adorable video message from Labour leader Jeremy Corbyn wishing them a happy marriage.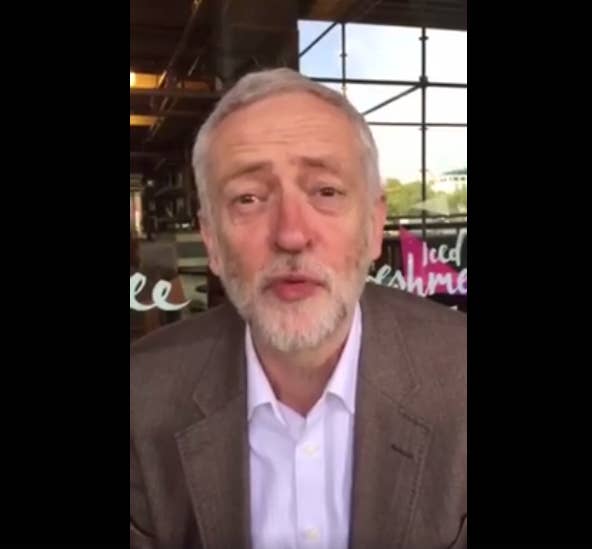 Casper told BuzzFeed News he was sifting through messages from friends and family who'd sent pictures from the wedding and then saw a message on WhatsApp. At first he thought it was just a picture of Corbyn until he downloaded it.
His reaction? "Oh my God, I did not expect that. It was a really great way to round off the celebration," he said.
"Hi, Casper and Sean!" Corbyn said on the video. "Many congratulations on getting married in Boston, Massachusetts – fantastic. Remember the great liberal traditions of Massachusetts that stood up against the reactionaries all across the USA. Well done! Have a great life and have a wonderful day."
The Labour leader was asked to record the video by a producer on Peston on Sunday, after appearing on the programme, and he graciously agreed.
Casper, a Labour member who voted for Corbyn in last year's leadership contest, said the couple were "thrilled" about the video and loved the fact that he made the historical comparison.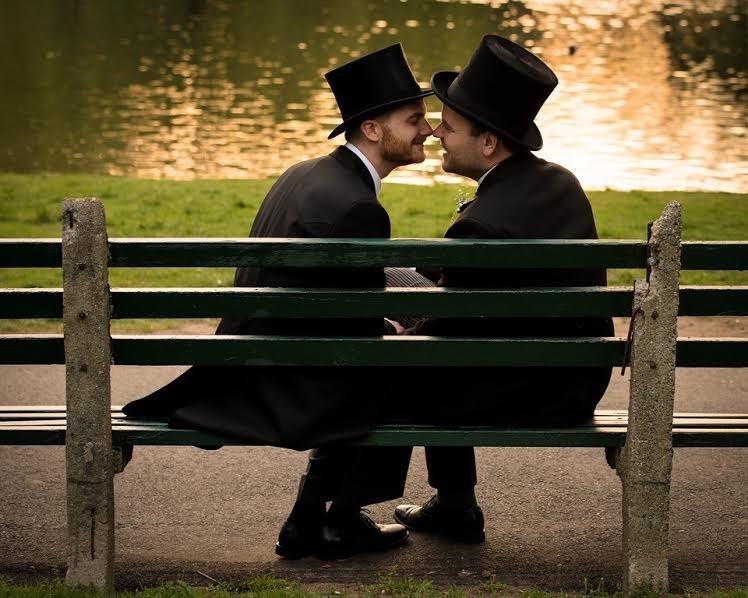 They also really enjoyed the line telling them to "have a great life".
Casper said the video showed Corbyn was a nice guy. "From everyone who engages with him, you really get a sense of the man," he said. "He's not one of those consummate politicians and it's just a nice sense of who he really is."