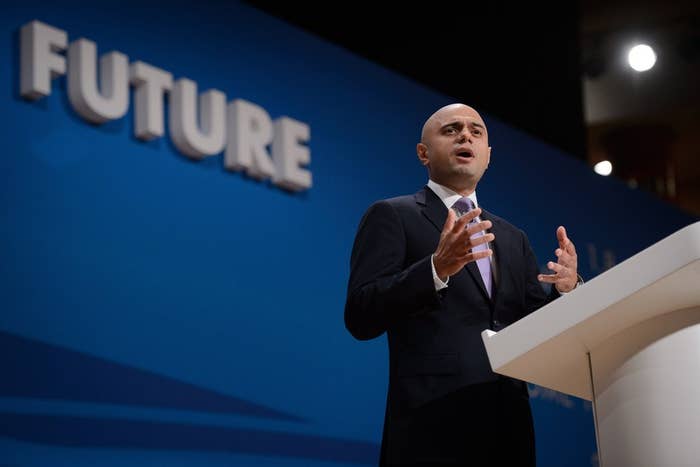 A new Conservative party commitment to introduce age verification to websites that contain hardcore pornography could mean an end to free porn, according to an expert on technology policy.
Culture secretary Sajid Javid announced the party's plans to ensure that children are not exposed to hardcore pornography on Saturday. According to a post on the party's Facebook page, this would be done by introducing "effective age verification controls".
But a technology policy expert told BuzzFeed News that the plan was "technologically feasible, but it would cost a lot", with the cost most likely to be borne by viewers of online porn.
According to Gilad Rosner, a member of the cabinet office privacy and consumer advocacy group, this is because "the ideal solution is one that is good at proving age but hides the porn preferences of the user".
The most likely solution, according to Rosner, would require pornography websites to sign up to a service that verifies users' date of birth.
Alongside this, people who want to access pornography websites would also need to create an account on the sites and prove their identity. Such a service costs money to maintain, Rosner said.
"And it's almost definitely going to be the person who consumed the porn" who has to pay for the service, he added.
This could mean British porn viewers would have to pay to view porn, even on websites where access is free.
"For age verification to work, the government would have to require blacklisting of adult sites that do not comply," Rosner told BuzzFeed News.
Rosner, also the founder of the Internet of Things Privacy Forum, said this policy would simply be an extension of existing offline policy such as not allowing magazines with hardcore pornographic images to be displayed in shop fronts.
He said that such a policy in the online space would probably follow in the example of anti-torrent site legislation in the UK. After implementing the legislation, the government told internet service providers (ISPs) – such as BT, Virgin, and Sky – to block torrenting websites.
If a pornography website then refuses to carry out age verification checks on its users – say, if it did not want to give users an extra step before viewing content – a Conservative-led government could do the same thing and ask ISPs to block these websites too.
A Conservative party spokesperson said the implementation would be decided by regulators and the relevant websites.
"It's going to be decided on which method of age verification they want to use," the spokesperson said. "It is down to consultation who the regulator might be."