For those not inducted into the ways of the British political sphere, political parties have annual conferences in September and October where members get together (BuzzFeed News has been reporting on the conferences here).
The Lib Dems conference is well known for one event: Glee Club.
First things first: Members walk in and pay £4 for this special Liberator Song Book, which contains all the lyrics for the songs they are about to sing.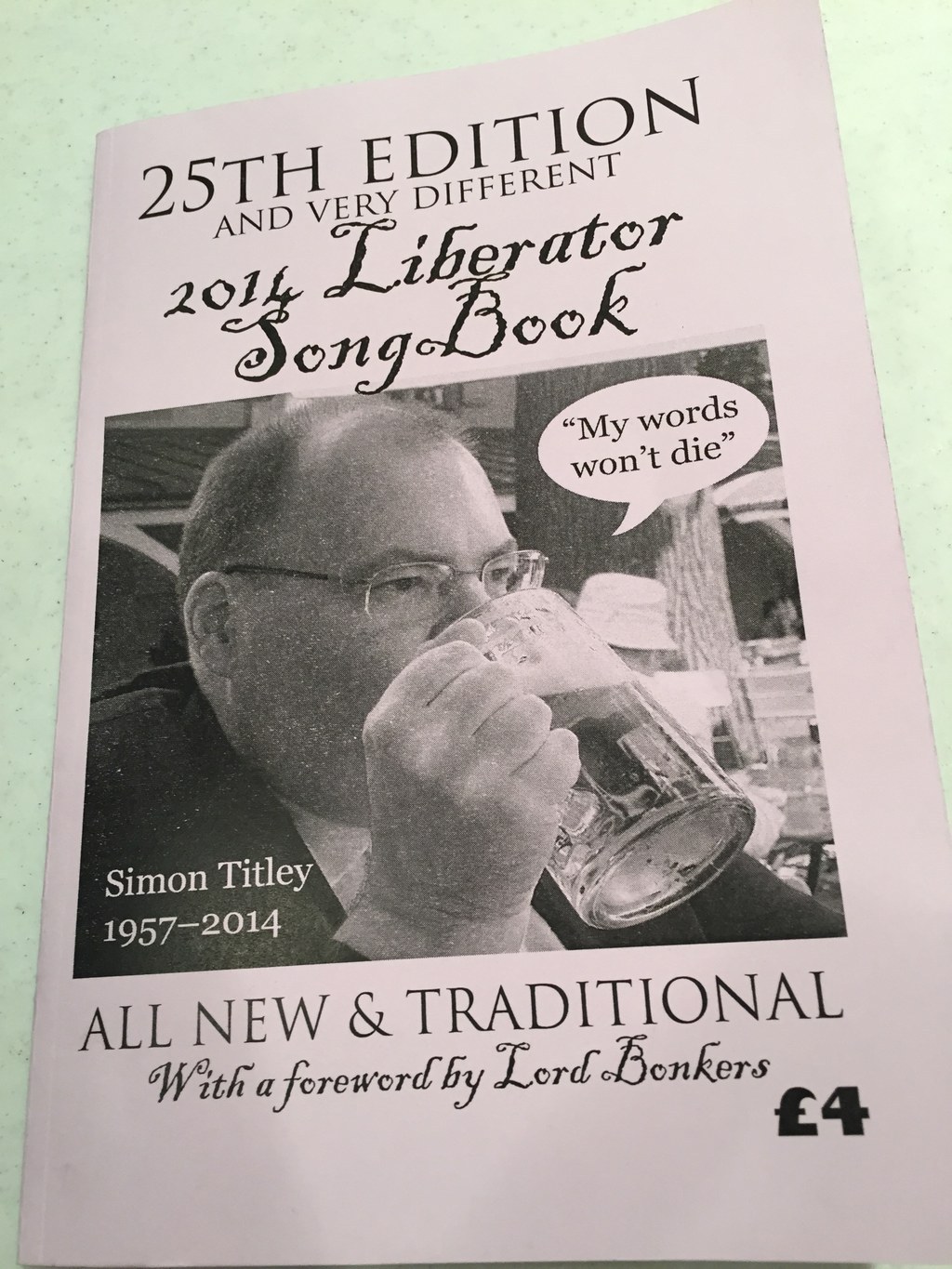 Let's take a look inside the book. There's this on surveillance.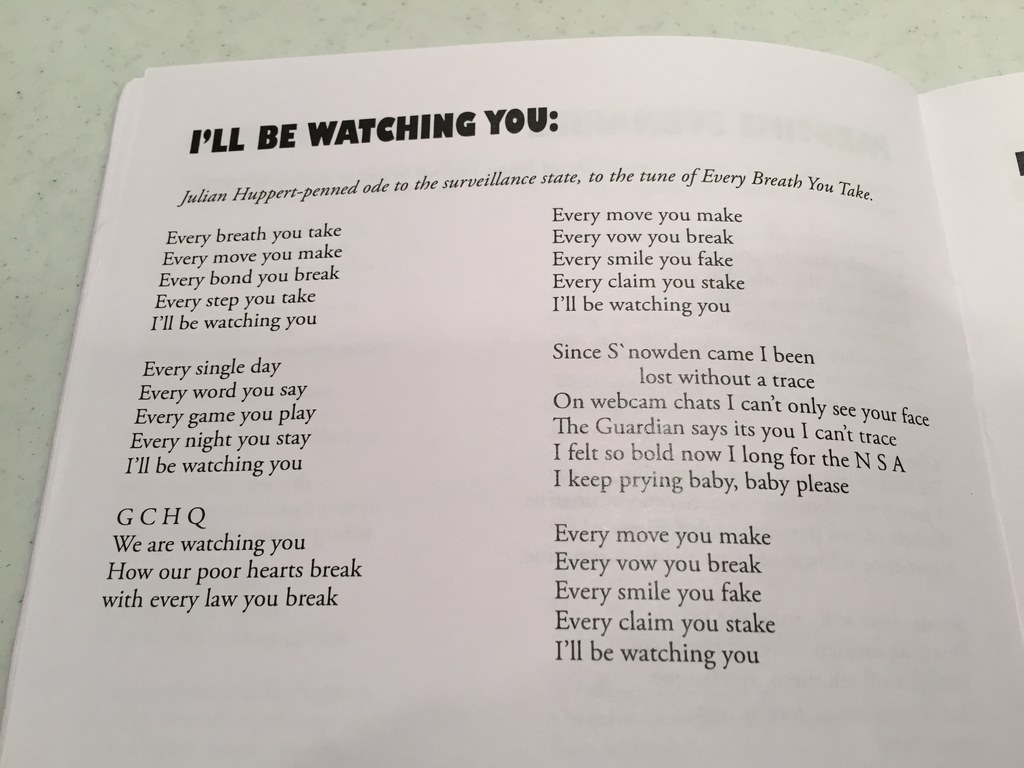 This on Trident.
This one that makes fun of Danny Alexander.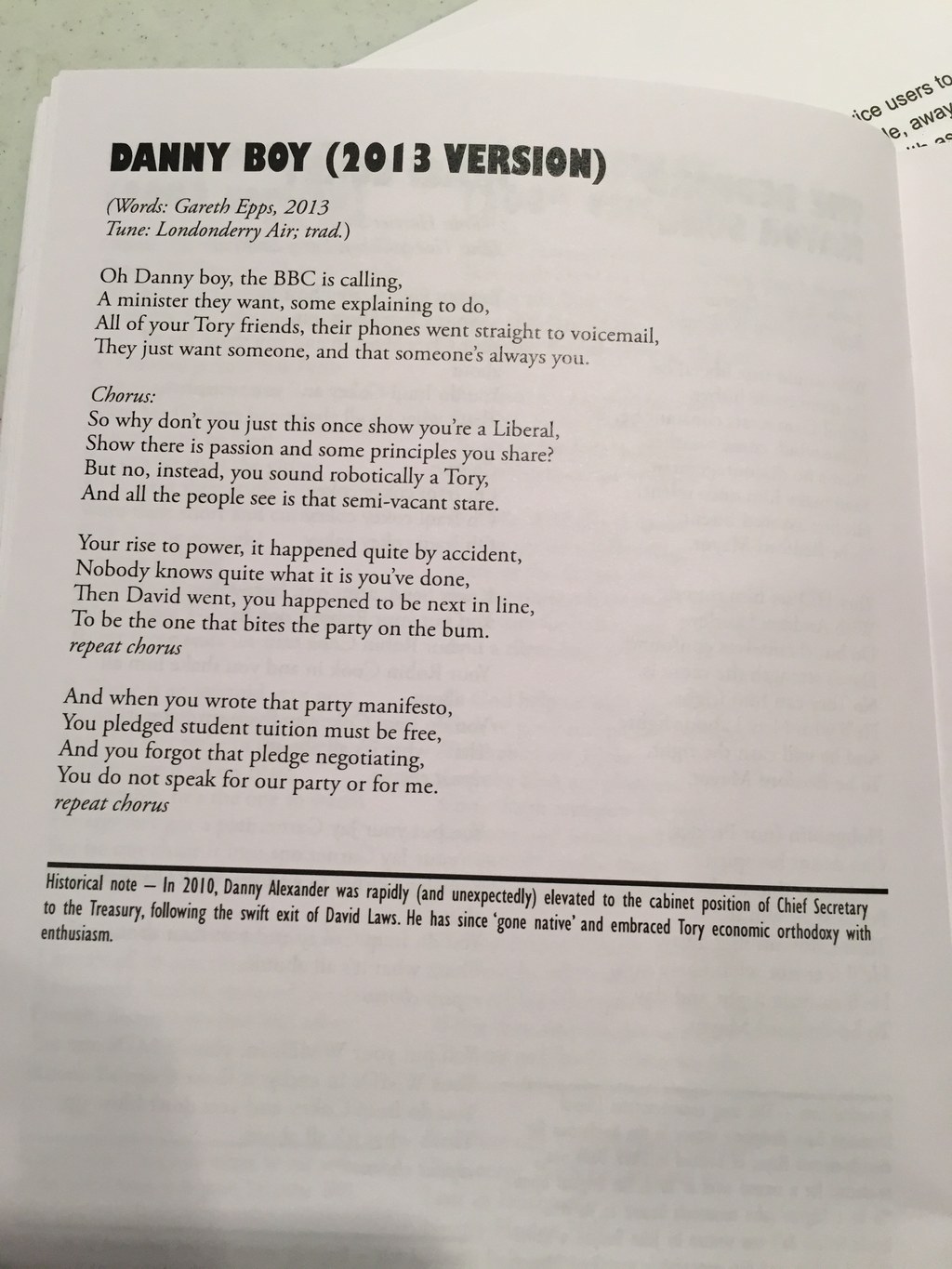 And this, sung to the tune of Amy Winehouse's "Rehab".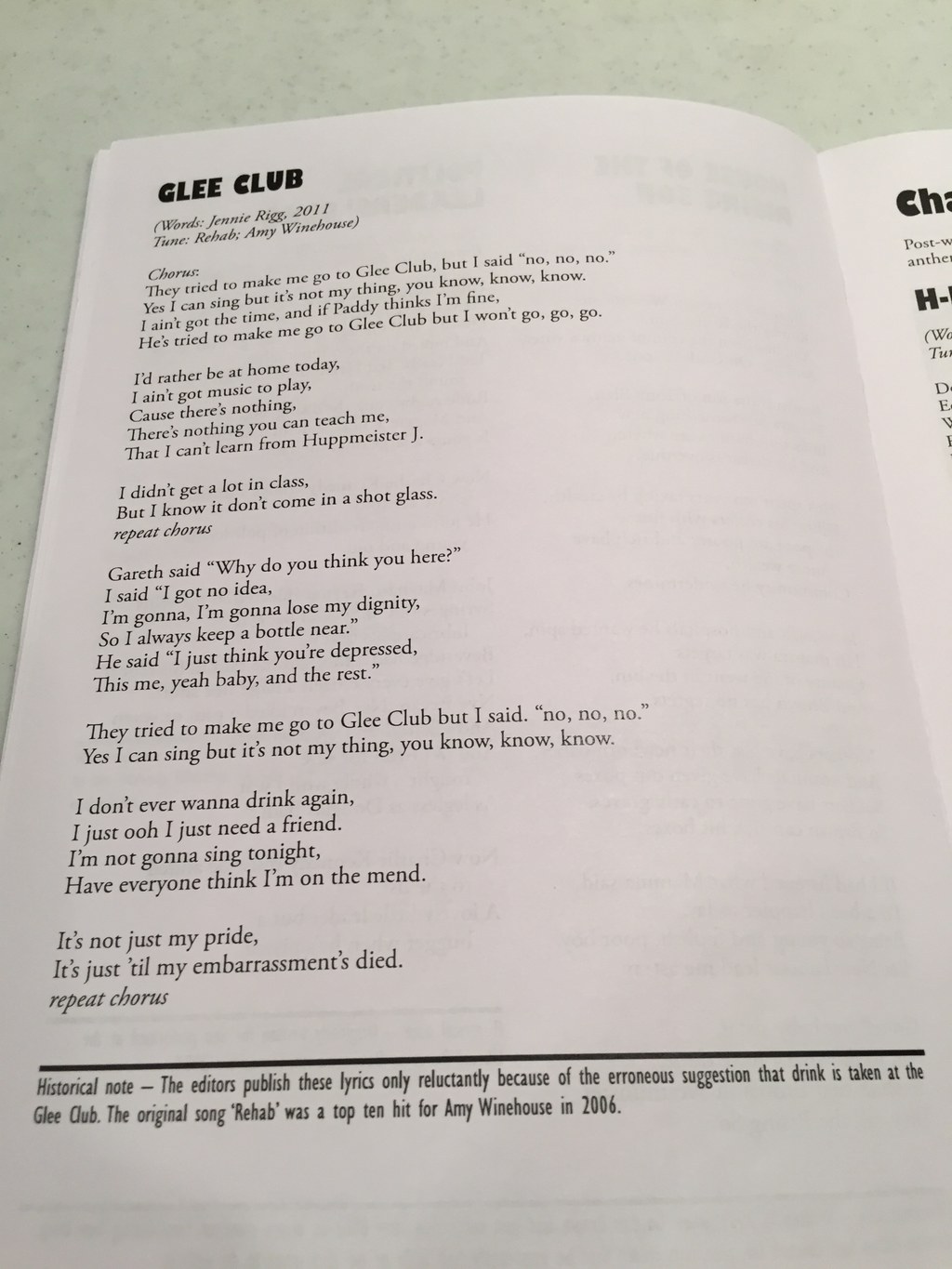 (P.S. Here's another Lib Dem MP. He was behind the piano all evening.)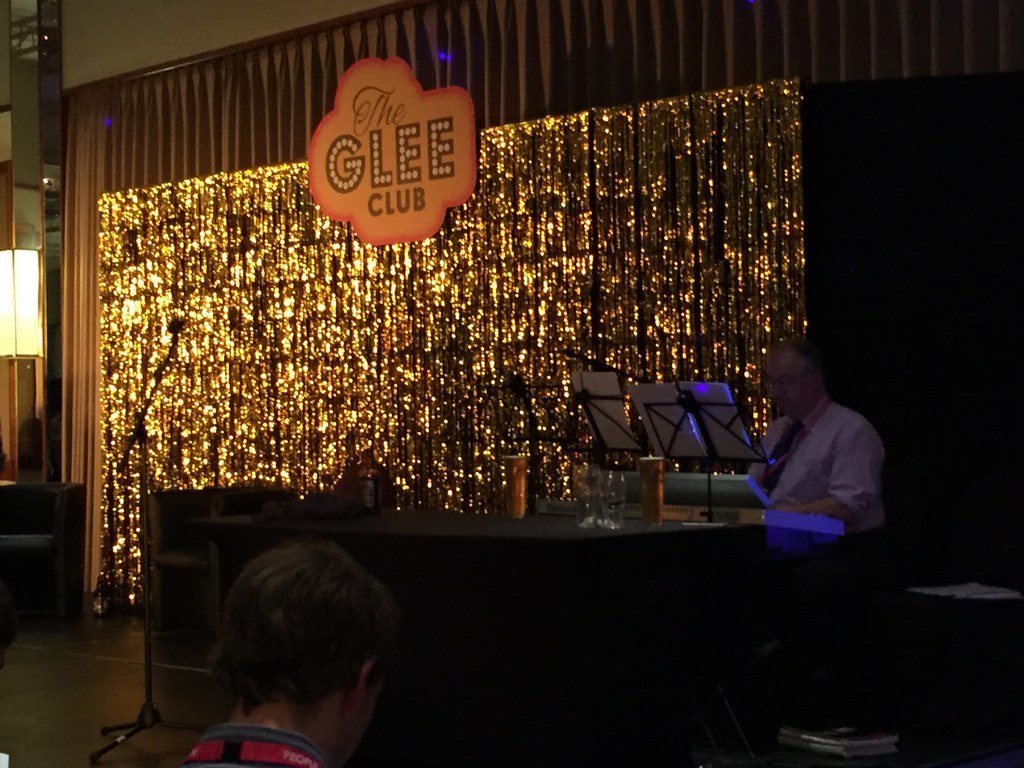 And here's Ian Swales, MP for Redcar, singing with a Lib Dem contingent from Yorkshire.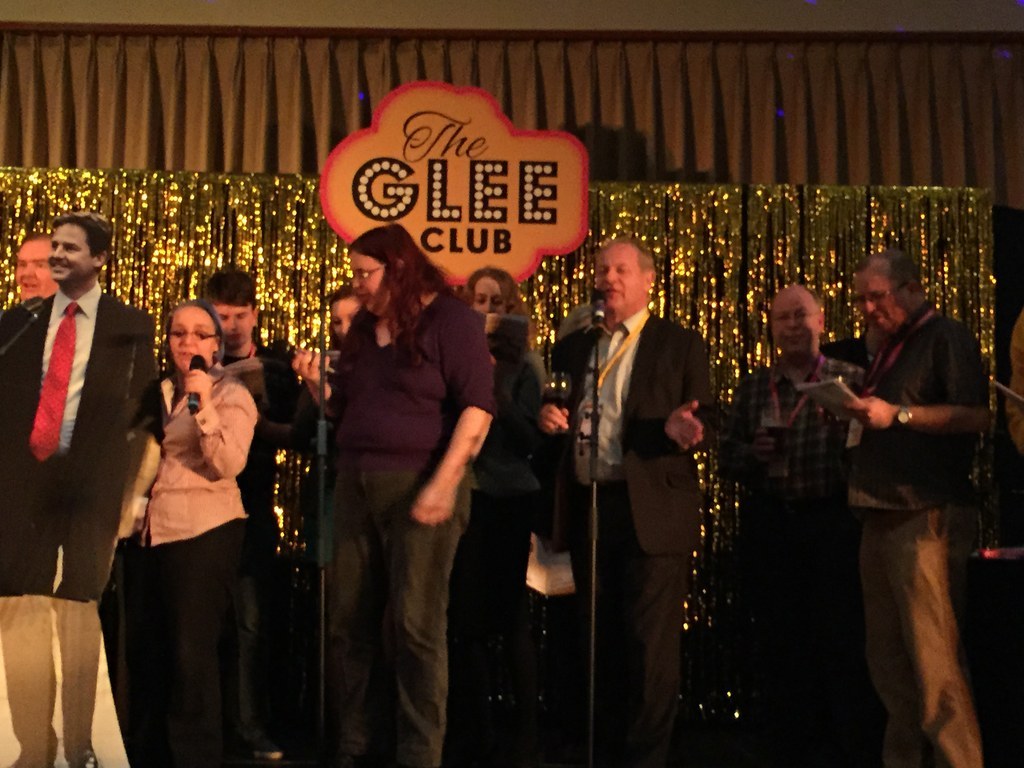 The way the Lib Dem youth group raucously shouted out the chorus of this song suggested a Lib/Lab coalition might require strong negotiation.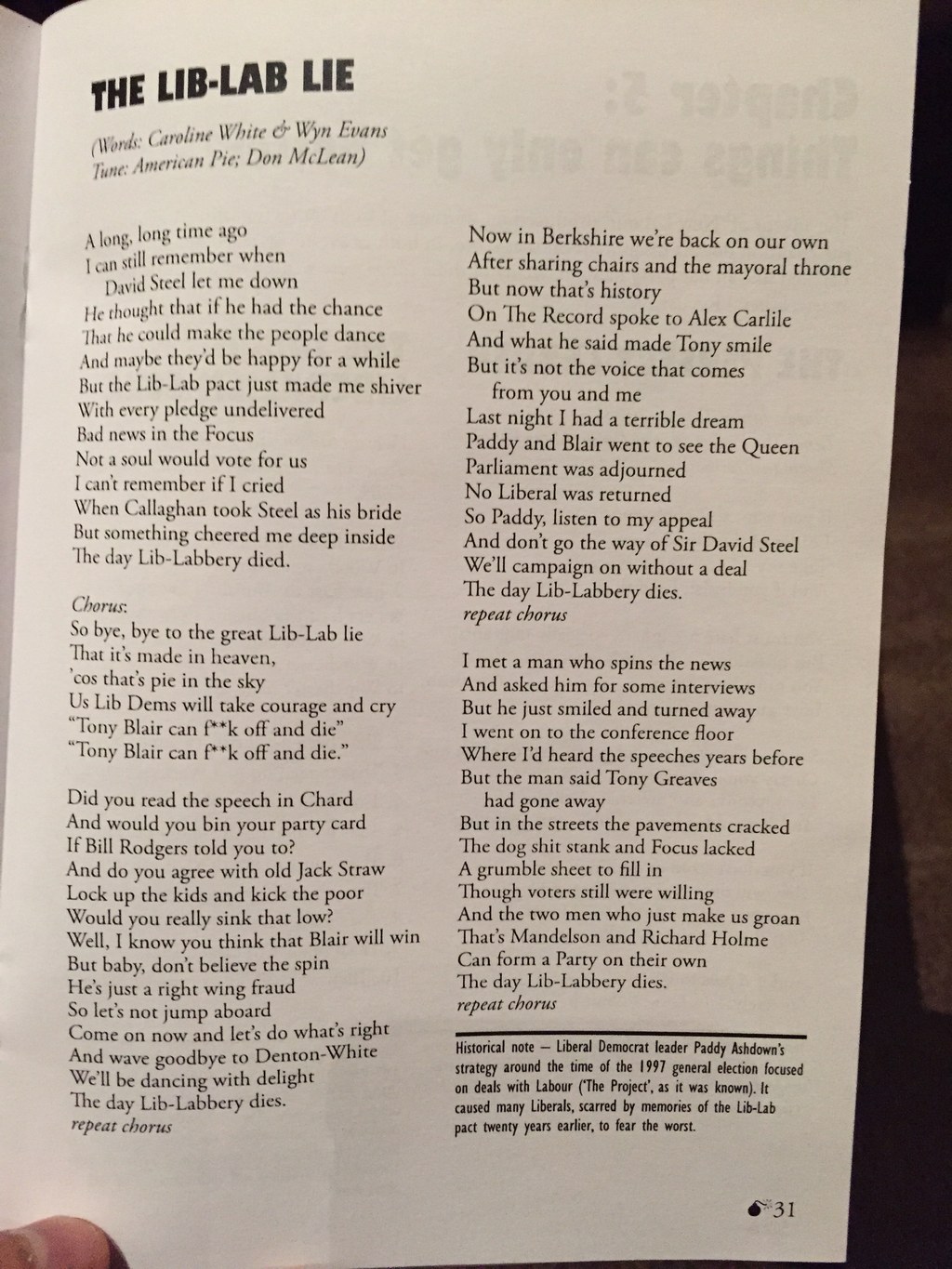 But by the end of the evening it was this cardboard cut-out of Nick Clegg that was worst for wear. I suppose he was weak at the knees.