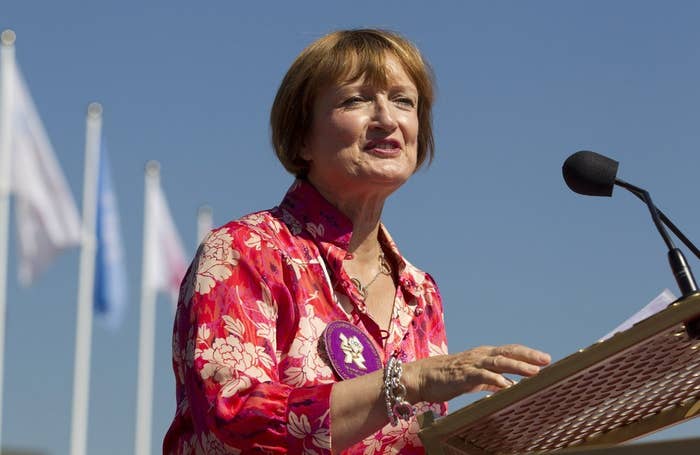 Former culture secretary Tessa Jowell has today announced that she wants to replace Boris Johnson and become the next Mayor of London.
"I keep being asked about the London mayoral campaign... I'll give it my best shot," the Labour MP said at a local party fundraiser in Ealing. "I'll announce properly with balloons and stuff," she reportedly said.
Jowell, the MP for Dulwich and West Norwood, has already said that she will step down as an MP at next year's general election.
She is now the fourth Labour candidate to put themselves forward as candidate for the party's nomination. The London mayoral elections are set to take place in 2016.
Former universities minister David Lammy said he would fight for the party's selection in September while Diane Abbott and Christian Wolmar have also declared their interest in the position.
A number of Labour MPs have been linked to the job, including shadow justice secretary Sadiq Khan, public accounts committee chair Margaret Hodge and former transport secretary Andrew Adonis.
Khan, also shadow London minister, has been tipped as Labour's frontrunner although a source said he was unlikely to make an announcement until after the general election.