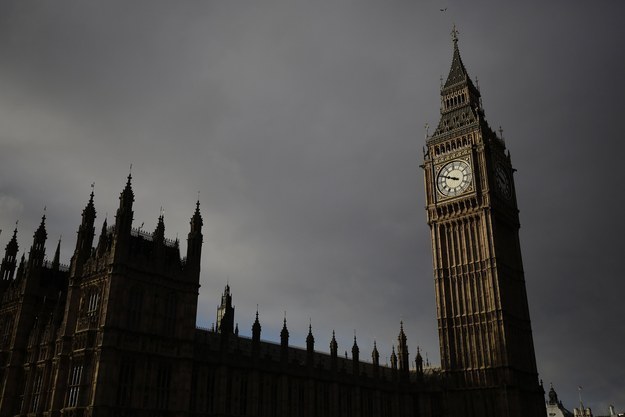 IPSA, the parliamentary regulator, is concerned that many members of staff of former MPs will be working on their bosses' election campaigns for the next six weeks rather than fulfilling their parliamentary duties, all while getting paid by the taxpayer.
When parliament closed on 30 March to mark the beginning of the official election campaign, most MPs who are standing again travelled to their constituencies to canvass voters before the election.
Neither MPs nor their staff are allowed to work from Westminster for the following six weeks. But while MPs are not paid while they are on the campaign trail, their staff can still receive their salaries if they are carrying out constituency business rather than actively campaigning.
The employee of one MP told BuzzFeed News that he expected that staff will break the rules.
"Parliament will be closed entirely so we won't have an office," he said. "So we'll all go to constituencies on the basis that we'll be doing casework. But we haven't been trained in how to use the software so we'll just be campaigning.
"And the taxpayer will be paying for it."
IPSA also confirmed that it would pay relocation expenses to such employees so they can carry out constituency work once Westminster closes down.
A spokesperson for IPSA admitted to BuzzFeed News that it cannot possibly check up on every constituency office, so will have to rely on rival parties to blow the whistle if taxpayer-funded researchers are seen on the campaign trail.
"We're not going to be scrutinising every staff member's movements because there's over 3,000 members of staff," he said. "We're relying on the MPs to tell us what their arrangements are and what they're planning to ask their staff do.
"But as ever, if we discover any evidence of wrongdoing, we'll be straight on it."
IPSA has an algorithm that compares expenses claims from MPs around the country and flags up unusually high levels of expenses claims, the spokesperson said.
He said that this was how IPSA noticed that Bob Blackman, the Conservative MP for Harrow East, had made the highest mileage claims in parliament. Blackman was forced to pay back more than £1,000.
The IPSA spokesperson insisted: "I'm sure we'll find out if any staff are campaigning because I'm sure their rival parties will tell us."
IPSA has issued guidance to MPs about their staff. Its spokesperson said that such workers "really should be campaigning, if at all, in their annual leave time or outside their working hours".
When the general election begins, MPs are able to base their staff elsewhere in London, have them go on leave, or bring them to their constituencies to carry out casework. In the latter case, they can even pay for their hotel accommodation in their constituency, although the latter is not encouraged.
Any such spending would be reimbursed, according to IPSA, as long as the staff's costs "are incurred wholly, exclusively, and necessarily in the performance of their parliamentary functions". When asked if there was an upper limit on hotel fees or costs for an office, the spokesperson simply said: "There isn't."