Three students were arrested and several more were CS-sprayed on Wednesday after a peaceful anti-tuition fees protest at Warwick University turned violent.
Warwick Free Education / Via youtube.com
The Warwick for Free Education society had planned a rally at the university to protest against tuition fees and later decided to organise an impromptu sit-in in a nearby building.
The society organised the rally in coordination with a "day of action" against tuition fees, organised by the National Campaign Against Fees and Cuts.
The police were called to the sit-in after one of the students involved in the protest launched an "unprovoked attack" at one of the security officers, present to maintain peace, according to a university spokesman.
Police were then called following the incident, the spokesman said.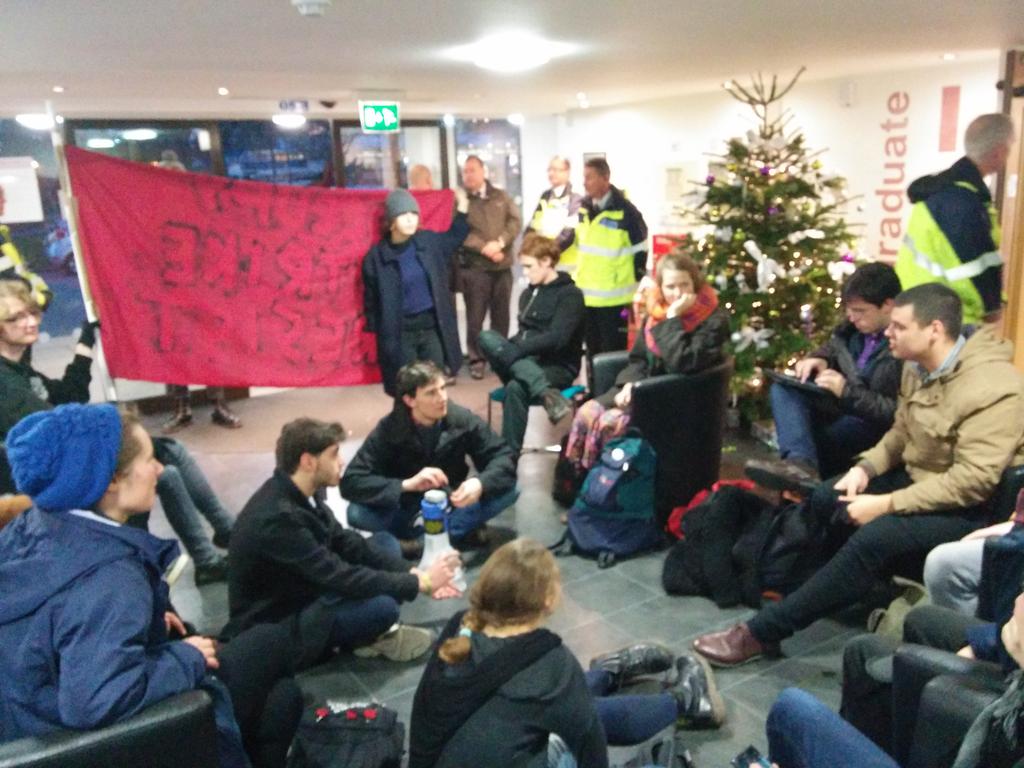 But Craig McVey, a postgraduate sociology student at Warwick, said he was unaware of any violence towards the police. He said: "They entered the building and started grabbing people and shoving people. They didn't give any reason [for doing so]."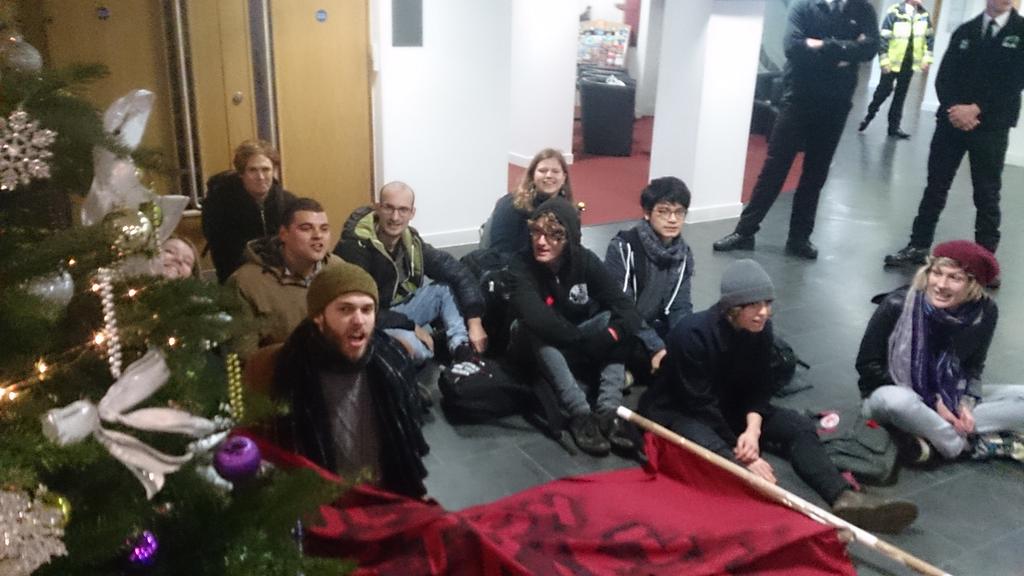 "It was never made clear to us why they were there," McVey told BuzzFeed News. McVey said police were standing between them and the doors so that they were not able to leave.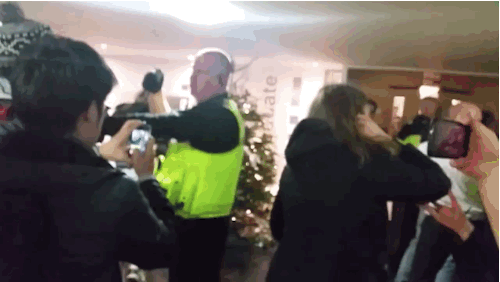 In another section of the video, a police officer puts a student into a headlock, before he quickly falls to the ground. Students going to his aid are then seen being CS-sprayed.
Warwick Free Education / Via youtube.com
In both videos, students can be heard screaming about the situation and also shouting at police.
The West Midlands police released a statement following the event:
Police were called to reports of an assault at the University of Warwick Central Campus in Coventry this afternoon.

Officers arrived at Senate House at 4:50pm to find a group of around 25 students protesting about fees and a staff member reported that he had been assaulted by one of the group.

Three people were arrested from the site, one on suspicion of assault and two others on suspicion of obstructing police.

Police officers and security staff from the university worked together to ensure everyone was safe.
You can watch the full video uploaded by the university society here: