More than £20 million was given to Britain's six biggest parties in the last three months of 2014.
That figure goes up to £24 million when you include money from public funds, which are allocated largely to opposition parties based on their results in the last general election.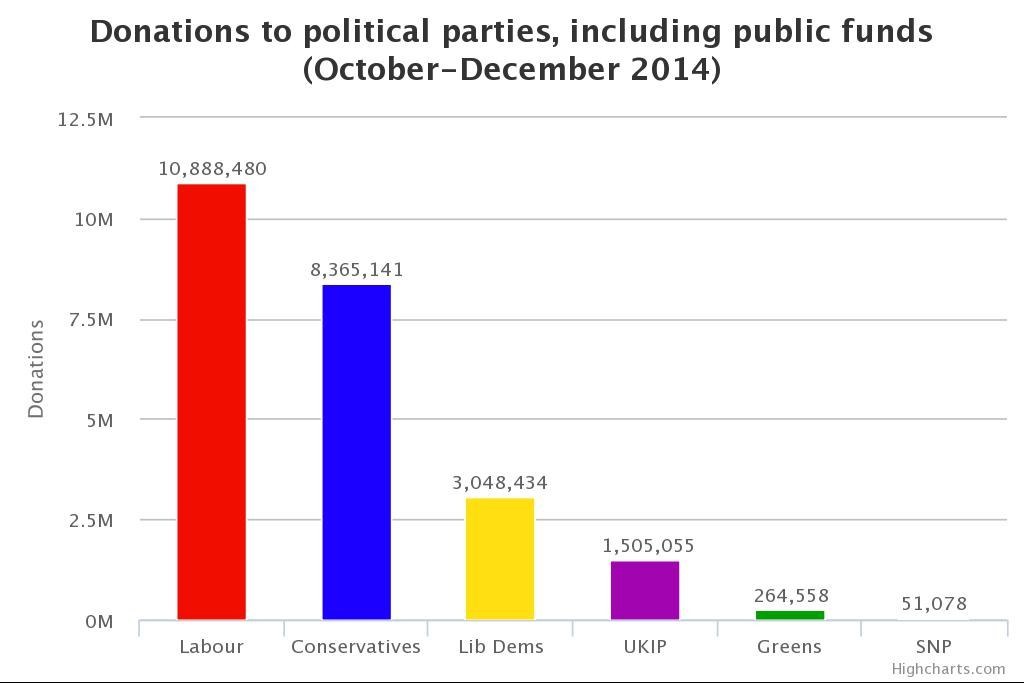 Particularly embarrassing for Labour will be the revelation that PricewaterhouseCoopers (PwC), a company that was accused of facilitating "industrial scale" tax avoidance, was its biggest private donor.
The giant accounting firm gave the equivalent of £386,605 to the party in terms of its staff's time.
PwC was accused in a report by the public accounts committee of devising "complex strategies and contrived structures" to help big firms reduce their tax bills. It also signed off on the accounts of Tesco, Northern Rock, and other controversial firms.
Margaret Hodge, the committee's chairwoman and a Labour MP, said earlier this month that it was "inappropriate" that such a firm seconded staff to Labour in order to help draw up the details of its policies.
Over this course of this parliament, PwC has now donated the equivalent of more than £1 million in employees' time.
This appears to make it the party's second largest private donor after John Mills, the businessman who gave the party £1,647,500 in January 2013.
The three biggest political donors were all Labour-supporting unions, as this chart shows.