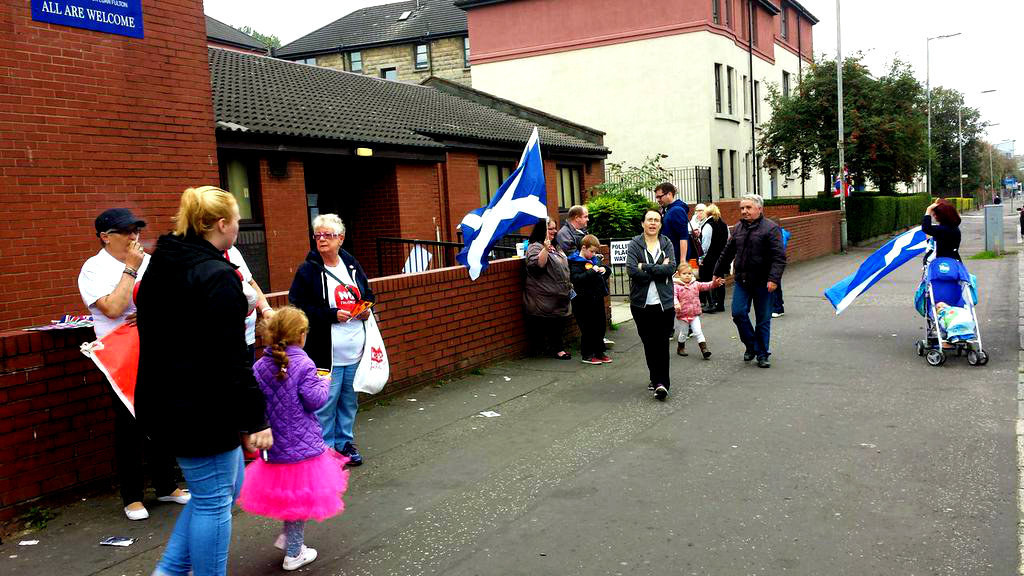 POSSILPARK, GLASGOW – Yes Scotland supporters believe they can overcome their opinion poll deficit thanks to the support of a "missing million" of under-the-radar voters – especially those who have registered to vote for the first time.
But in the space of a two-hour period on Wednesday afternoon in a Yes-leaning area of Glasgow, BuzzFeed News spoke to 25 people and could only find only one who had never voted before.
Among this group there was little sign of the substantial numbers of Scots who have been added to the electoral roll in recent months.
The exception was Jamie Gorman, 26, who had never voted before but today decided to vote Yes.
"I don't want my country to be run by others. We're a broken country and those who vote No are just blindsided," he said.
But if there is a No vote, Gorman might very quickly become a non-voter once again. He said: "It's pointless to vote again if it doesn't change this country."
Possilpark, once the centre of Glasgow's heroin business, is the second most-deprived area in Scotland, and in the 2011 elections the constituency in which it is based had a turnout of only 36%. But officials in the polling station said that in the first three hours of voting this morning more people had turned up than did all day for May's European elections.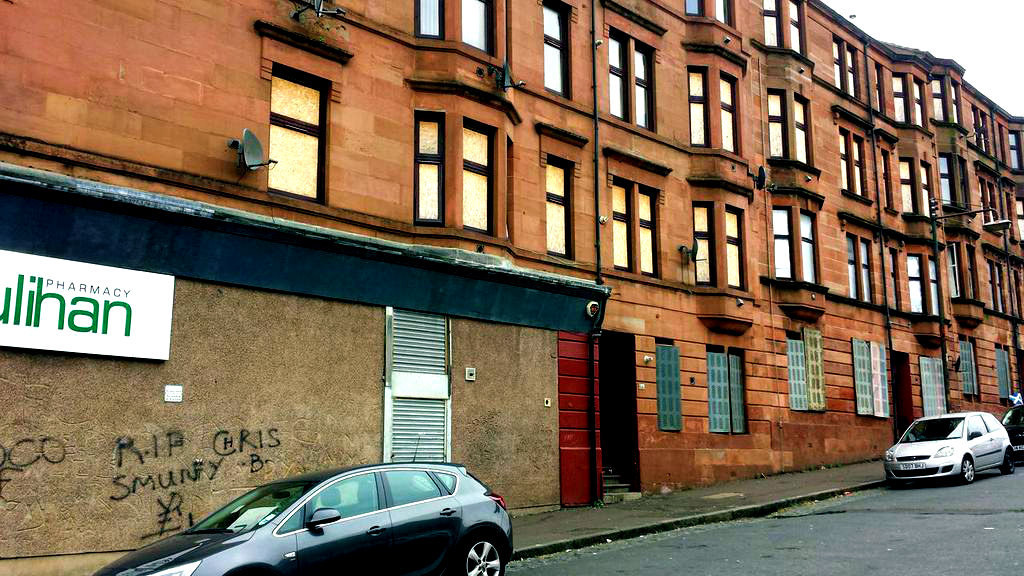 Activists from both Yes and No camps carried out last-minute campaigning efforts to persuade any still undecided voters. "Do what's right," the son of a Yes voter told people as they walked by.
Meanwhile, one vehicle from each campaign patrolled the area, suitably reflecting the mood from each side. While the Yes van drove around the area and played music, the No car stayed in the area and remained lifeless.
Sajjad Mohammed, co-owner of the Q Save Superstore, is one of a surprisingly large number of people who have previously voted SNP but will be rejecting independence: "Everyone that comes in says they're voting Yes. And although I voted for the SNP in 2011, I'm voting No. I just decided today."
Mohammed, 30, said an independent Scotland was appealing but could never live up to the strength of the UK. "My heart says yes and my head says no. We're much stronger as a union of 65 million people. It just makes sense."
But Labour's opposition to independence has damaged its support base. Sarah Barwood, 42, has voted Labour all her life but never will again. She said: "To stand side by side with Tory politicians, it's disgusting."
Robert Robertson, 75, agreed. He said: "I'm a Labour supporter but not any more. Scotland never gets a say, and now they're only offering us powers because they started panicking. They should have done more sooner."