Nigel Farage has dropped his first major hint that UKIP plan to bombard voters in the upcoming EU referendum with negative ads about border control and immigration.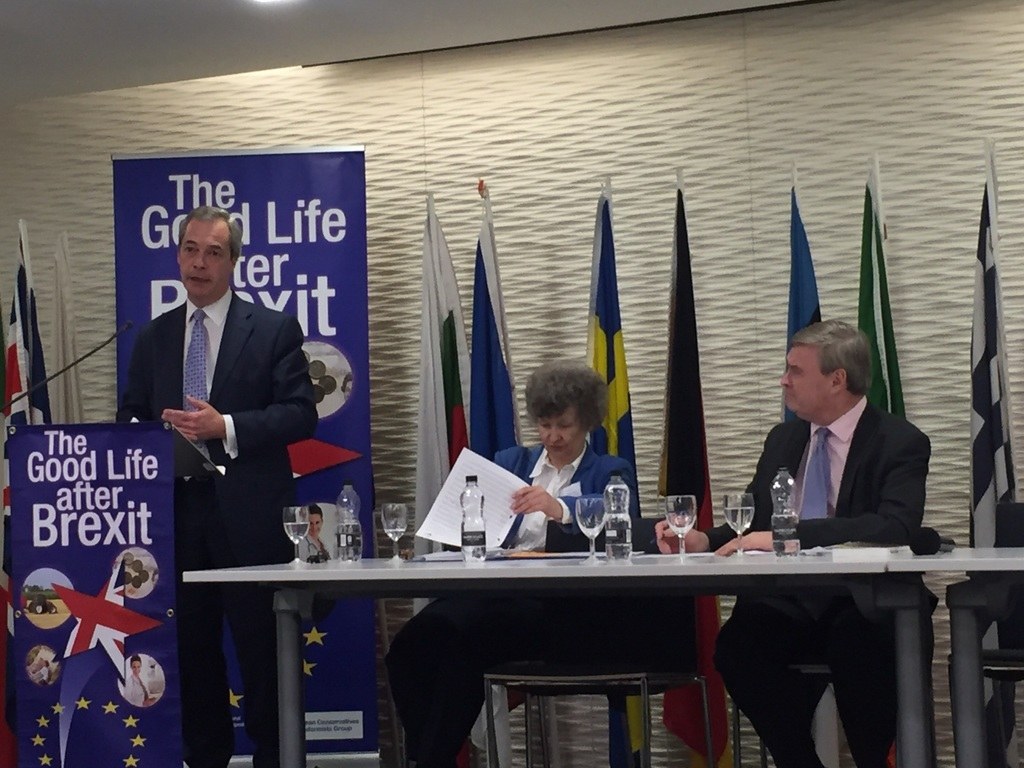 Farage was speaking on an all-male panel at Europe House in Westminster on Wednesday, where Eurosceptic MPs from all parties gathered to assert that Britain would benefit from leaving the EU.

But unlike many of the MPs present who advocated for a positive campaign, while dubbing the In campaign's tactics as "Project Fear", the UKIP leader said that undecided voters would be swayed if they were told that the UK would have more control of immigration if they left the EU.
Referring to border control and immigration, Farage said: "Any poll will tell you this is the issue about which people are concerned. But for us in this referendum, it is the issue through which we can motivate and mobilise people to go out and vote."
Farage said although some won't be keen on focussing on border control, he told the audience of Eurosceptics: "We need to man and woman up and face these issues."
He also admitted that he would be criticised for being "desperately negative" but insisted that this approach would make voters back the Out campaign. "If we make that link between the EU referendum and border control, we will win," he said.
Farage was one of eight men speaking at the conference.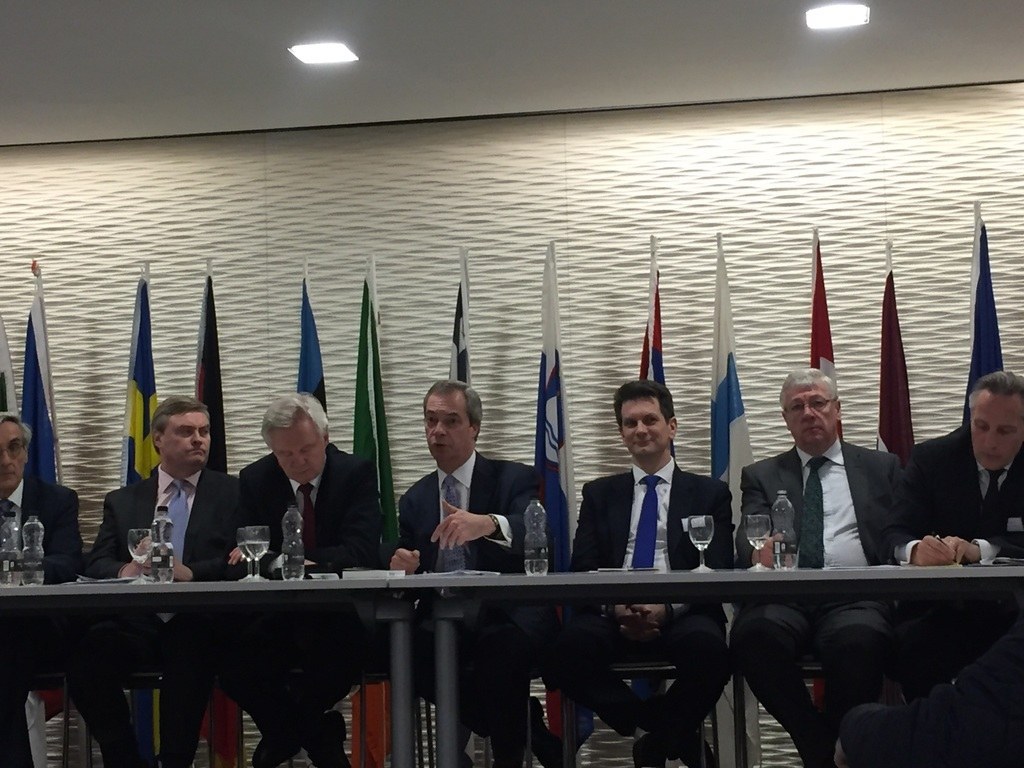 The others included Conservative MPs John Redwood, Liam Fox, Bernard Jenkin, David Davis, Labour MP Graham Stringer, DUP MP Ian Paisley and the chief executive of the Vote Leave campaign Matthew Elliott. It was chaired by Ruth Lea, the economic advisor to a bank.

Between explaining why they believed Britain should leave the EU, Conservative MPs also found time to mock the prime minister. Steve Baker, chairman of Conservatives for Britain, quoted a 2007 speech from David Cameron where he lambasted the EU. "It is the last gasp of an outdated ideology," Cameron had said.
For his part, Redwood accused Cameron of "begging" for only minor changes to Britain's deal with the EU – and former shadow home secretary David Davis suggested that the prime minister was "afraid to marshal real arguments" in the debate.