Nigel Farage held a rally yesterday in South Thanet and bragged about 500 people showing up.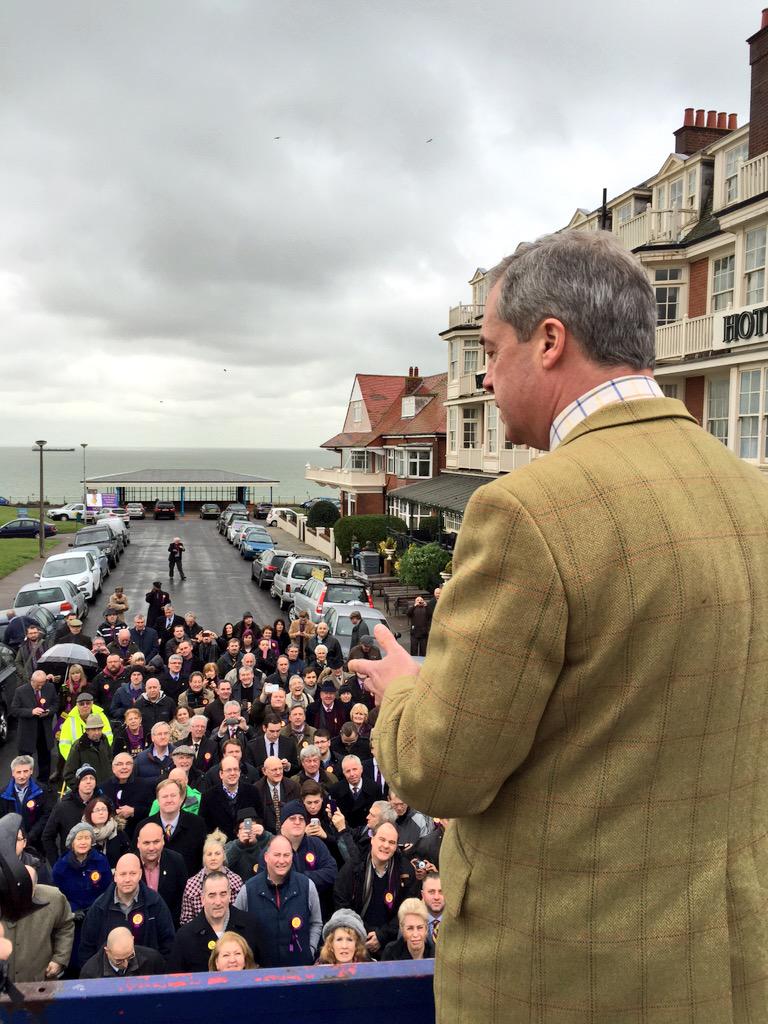 But there was only one problem: There were only 92 people visible in the tweet Farage sent out.
A later tweet by Farage, sent out this morning, showed a little over 100 people at the rally. The crowd appeared to be made up largely of men, with only a few non-white faces present.
The rally was held in South Thanet, where Farage is running in the general election, although there are concerns in his party that he has chosen the wrong constituency.
Two polls have shown Farage is trailing rival parties in South Thanet: A Survation poll in November said Labour would win 35% of the vote in the constituency, while a poll by Lord Ashcroft in the same month put the Conservatives ahead by five points.
Last week, comedian Al Murray announced that his alter ego, the Pub Landlord, would also be running in South Thanet, sparking fears that he could take votes from both UKIP and the anti-UKIP vote.