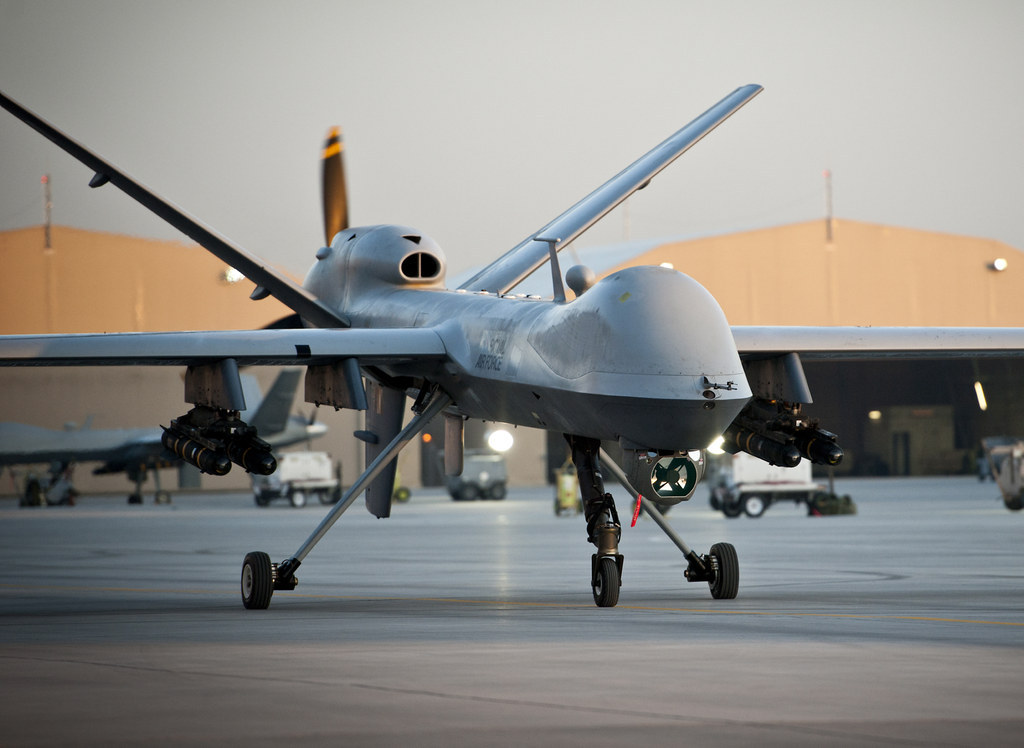 MPs and peers investigating the UK's use of drones for targeted killing have asked ministers whether they already have authorised a kill list of people the country plans to assassinate.
Former acting Labour leader Harriet Harman, now chair of the joint committee on human rights, has written to attorney general Jeremy Wright, foreign secretary Philip Hammond, and defence secretary Michael Fallon asking them to spell out Britain's policy on targeted killing, the legal framework for strikes, and the decision-making process that leads up to them.
In a list of 18 questions, Harman asked whether ministers have drawn up a "a list of named individuals in respect of whom ministerial authority has already been given for targeted killing by drone strike".
The committee's inquiry follows prime minister David Cameron's authorisation of an RAF drone strike in August that killed two British citizens, Reyaad Khan and Ruhul Amin, who were fighting for ISIS in Syria. Another British ISIS fighter, Junaid Hussain, was killed in a separate US drone strike in the same month.
In her letter, Harman stressed that the committee is not asking to see the intelligence that led to Cameron's decision. But, she continued: "The events leading up to that use of force may, however, be relevant to the committee's inquiry in so far as they suggest what the government's policy is and reveal the decision-making process prior to such a decision being made."
Harman also requested that ministers give the committee access to the control room at RAF Waddington.
"Members feel that seeing for themselves the physical setting from which strikes are launched and the conditions in which the personnel work is essential to give them a practical understanding of the process leading up to the launch of a drone strike," she wrote.
Harman also told the three cabinet ministers that they would be called by the committee to give evidence, along with government lawyers.
You can read the full letter from Harriet Harman here:
Download PDF
Like BuzzFeed UK Politics on Facebook.
Looks like there are no comments yet.
Be the first to comment!