Lee Rigby's Murderer Sent Messages Saying "Let's Kill A Soldier"
Michael Adebowale "expressed his desire to murder a soldier in the most explicit and emotive manner" in an online message. The messages were not passed to the authorities.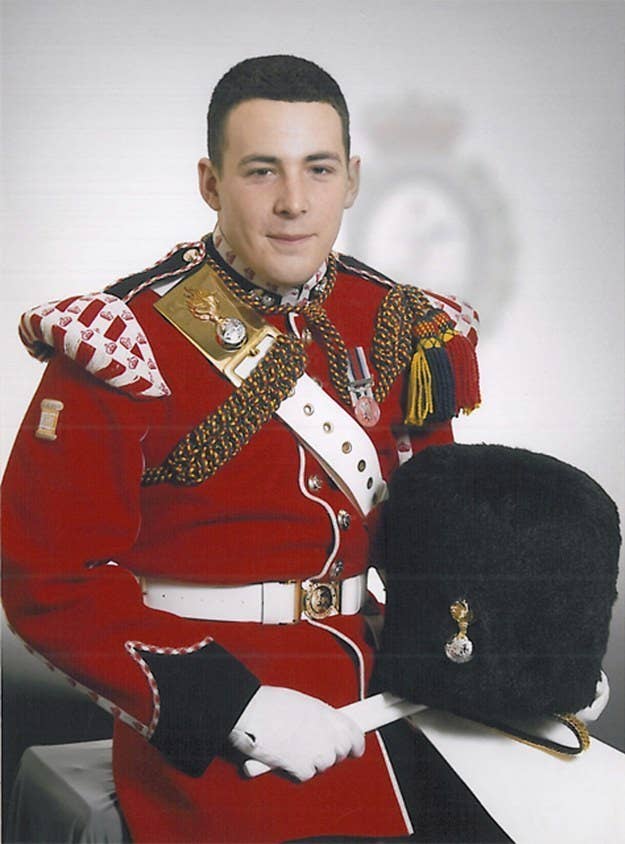 Lee Rigby's murderer spoke of his plans to "kill a soldier" online only months before the death, a report has revealed today.
Michael Adebowale, one of the men who killed Fusilier Lee Rigby on the streets of London in May 2013, discussed various ways of murdering a soldier with a fellow extremist the previous December. Adebowale said he wanted to do so because of Britain's military action in Iraq and Afghanistan.
The details have been released in a report by Parliament's Intelligence and Security Committee, a group of MPs who have been investigating whether Britain's security services did enough to prevent last May's terrorist attack. They concluded that there was little more officials could have done to "have made a difference" based on what information they had.
However, the report highlights a "substantial online exchange" between the two men in which Adebowale describes "expressed his desire to murder a soldier in the most explicit and emotive manner". This was not passed to the security services by the unnamed internet platform on which the conversation took place.
The MPs said that "however unintentionally" this meant the company provided a "safe haven for terrorists".
The report said:
Adebowale had not, at that point (five months before the attack), developed a definite plan as to how he might carry out such an attack. Foxtrot [a fellow extremist] encouraged him and suggested several potential attack methodologies, ranging from a martyrdom operation to use of a knife.

Adebowale believed that security arrangements that guarded soldiers' places of work might make it difficult to carry out an attack, and that alternative, less secure locations should be considered.
Details of the other person in the conversation have been redacted and is referred to in the report as Foxtrot. The transcript of conversation between Adebowale has also been redacted by the committee on the grounds of national security.
MPs said a transcript of this conversation was handed to Britain's security services by a third party after Rigby's murder. They criticised the website on which the conversation took place, whose name has not been disclosed, for not doing more to actively seek out terrorist content rather than waiting for users to flag it up.
Adebowale had created 11 accounts with the company, seven of which were removed by the company. Four accounts were removed for terrorism-related reasons.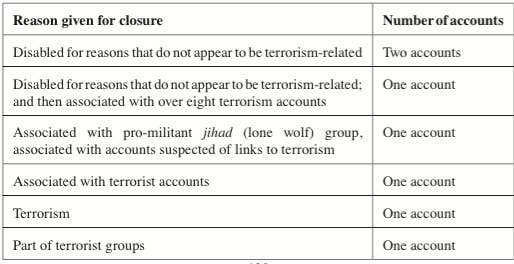 The unidentified website discovered the conversation after carrying out an investigation into Adebowale's online activity following the murder.
The parliamentary report found the company only "rarely" passes on information on accounts linked to terrorism to Britain's intelligence services but it does pass on information in the case of child exploitation "regularly".
Adebowale was only thought to be a low level threat by MI5, unlike his accomplice Michael Adebolajo, who had been deemed a "high priority" for the MI5,
The report reveals that the MI5 were unaware of the conversation between Adebowale and the man known as Foxtrot because "he was not under active investigation" at the time.
In February this year Adebowale was jailed for 45 years and Adebolajo was given a whole-life sentence for the murder.
The MPs give a number of recommendations, with one noting that that the number of British men and women who are travelling to join organisations such as the Islamic State, also known as ISIS, suggests that the the government's "counter-radicalisation programmes are not working."
It is believed that Adebowale's conversation about killing a soldier took place on Facebook. A spokesperson for Facebook said the social network has declined to comment.