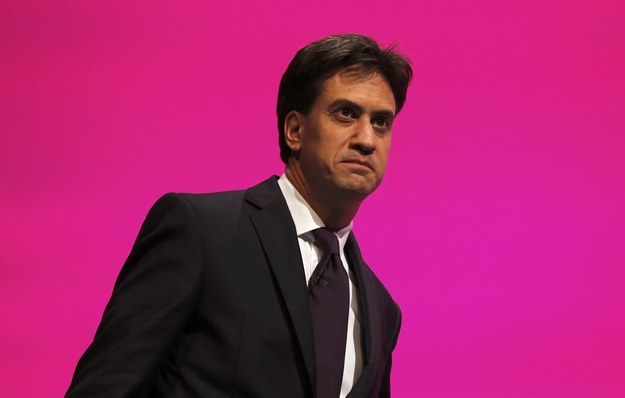 Labour insiders claim the party has rushed staff to South Yorkshire for today's police and crime commissioner by-election in a bid to stop Ed Miliband's local police force being controlled by UKIP.
"Labour are sending 25 staff members to Doncaster to make sure we win in Ed Miliband's area," a party source told BuzzFeed News. The source suggested the local party was unclear on how to deploy the staff due to a lack of data, known as voter ID, on who is likely to vote for the party in the region.
The party is attempting to "keep the campaign low-key" to avoid drawing too much attention, he added.
BuzzFeed News spoke to eight local councillors, none of whom said that they would be campaigning today. One even failed to recall the name of the candidate, instead saying that Canon Alan Billings is "a doctor. Or a pastor."
UKIP hopes to capitalise on child abuse scandals in the region and use the poll to show it can challenge Labour in the party's traditional heartlands. Last week the party launched a billboard in Rotherham that said there were 1,400 reasons to vote for UKIP, alluding to the number of children involved in the child abuse scandal.
BuzzFeed News understands that even if Labour's candidate wins the election, the party fears a strong UKIP performance in Miliband's constituency in Doncaster would be seen as an embarrassment, with less than seven months until the general election.
The low-key campaign is a far cry from the PCC by-election in the West Midlands held this summer, when BuzzFeed News followed Labour's candidate around Birmingham as he campaigned with a team of two.
But a Labour party spokesman denied claims from the insider, instead saying that no specific emphasis was being placed on Doncaster. "We've got people from across South Yorkshire and neighbouring areas coming to South Yorkshire," he said. "Doncaster has a mainline station, so does Sheffield, so I imagine most people will go to one of those two places. But we'll have teams in Sheffield, Barnsley, Doncaster, and Rotherham today."
He added that Doncaster was not being given special treatment. He said: "There's no one area that we're treating as more important or less important than any other."
But there are good reasons for the party to shore up support in the Labour leader's constituency. When he won his majority in Doncaster North in the last general election in 2010, voters told The Guardian that he was only rarely present and many voters voted for Labour because they had always done so.