A Labour MP has been forced to deny that he wants all Transport for London staff taking part in Wednesday and Thursday's strike action to be fired, after he backed an online comment that explicitly called for it to happen.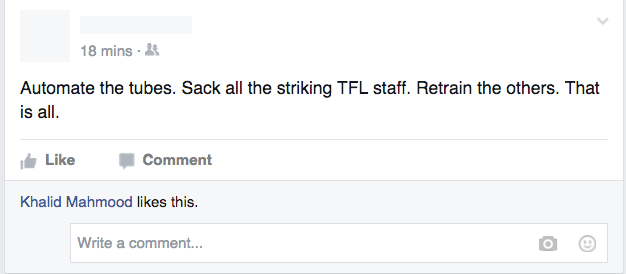 As underground services were set to grind to a halt on Wednesday afternoon, Khalid Mahmood, Labour MP for Birmingham Perry Barr, responded to a post on Facebook that called for the sacking of all striking staff by liking it.
The private Facebook post, visible only to friends, was seen by BuzzFeed News.
Thousands of staff who work on the London underground launched industrial strike action on Wednesday evening from 6.30pm, leaving the entire underground network to shut down for 24 hours, with many commuters unable to get to work.
Staff are striking after the failure of negotiations with bosses over a new salary for night-time underground services, set to launch in September this year.
As well as calling for all striking TFL staff to be sacked, the comment suggested all tube lines should be automated and that all staff not on strike be retrained. Mahmood was the first to like it.
When asked to expand on why he thought striking staff should be sacked, Mahmood told BuzzFeed News that he liked the Facebook post by accident.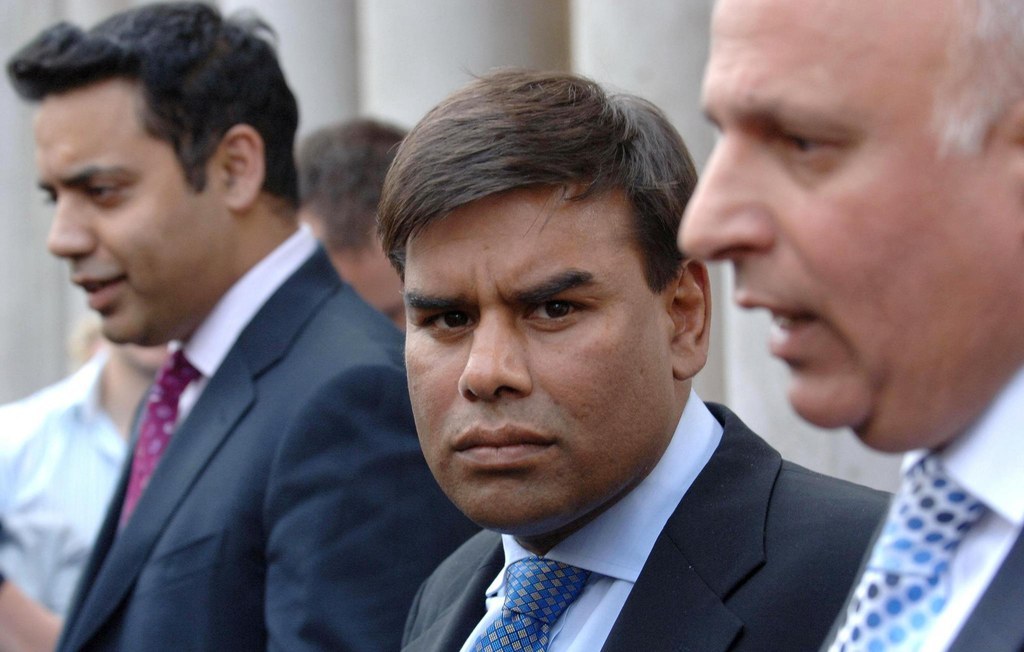 "I would like to make it clear that I do not support the calling for sacking TFL or any railway/tube staff who were on strike today," he said. "Any liked status on Facebook implying that I do was made in error."
Mahmood typically appears to use his Facebook profile to promote the Labour party and most recently has been sharing posts from his preferred leadership candidates, Yvette Cooper and Tom Watson.