Labour candidates have dismissed the impact of Tony Blair's intervention on Tuesday, with one calling him "yesterday's man".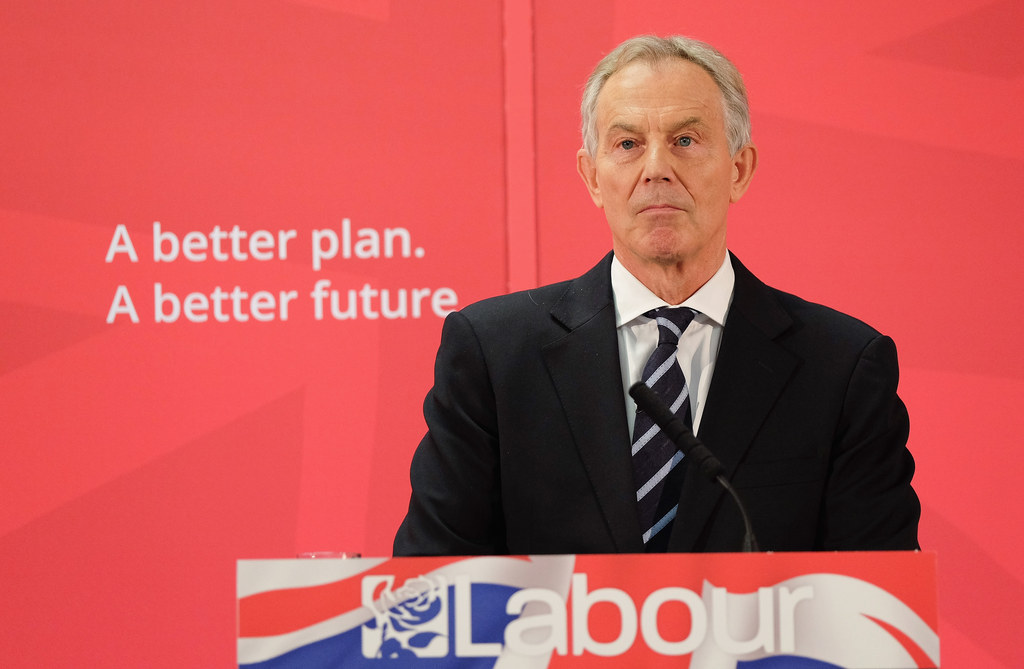 The former prime minister delivered a speech yesterday morning in which he focused on why Britain should remain a part of the European Union and gave his full backing to Labour leader Ed Miliband.
But a number of Labour candidates told BuzzFeed News that Blair's intervention is unlikely to have any real impact on the campaign.
Roger Godsiff, who was the MP for Birmingham Hall Green until the dissolution of parliament for the general election campaign, said voters in the constituency "will be totally ambivalent about the whole thing because Tony Blair is yesterday's man".
Godsiff went as far as to suggest that Blair was arrogant and that his speech was "irrelevant".
He said: "One of the problems about all politicians is that they can sometimes think they have a bit too much self-importance so I've never thought that, and as so far as I'm concerned, I think it's irrelevant what Tony Blair says."
John Robertson, who was the incumbent MP for Glasgow North West, said Labour supporters had not yet realised that Tony Blair had given a speech.
"I'm doing some telephone canvassing at the moment and I've done about 20 phone calls to people and no one mentioned it," he told BuzzFeed News. "Let's put it that way."
Roberston, who could lose in the constituency to the SNP, according to Ashcroft polls, admitted he was relieved that Blair did not say anything to disrupt the campaign.
"Honestly, it won't have an effect at all," he added.
One Labour candidate who created headlines when she rejected a donation from Blair refused to speak to BuzzFeed News about the former prime minister. "I'm not interested in talking about it," she said.
Another Labour candidate, Graham Allen, who was the incumbent MP for Nottingham North, agreed that Blair's intervention would not affect the campaign.
"I don't think it's going to have a massive difference, frankly," he said, although he said some would find the speech beneficial. "I think there are a number of people who rated him and they will listen to that."
But Allen suggested the focus of the campaign should be on Labour's policy issues and on their current leader.
"Is it going to knock 5% off the Tory opinion poll ratings? I don't think so, but it's another solid view from Labour," he said.
"I think the more that people get to hear our story and hear our leader, I think the better it is, which is why Mr Cameron is refusing to give him airtime, and that's understandable from Mr Cameron's position."
A number of people on Twitter were also unimpressed that Blair had entered the election campaign.