This is paan – it's a kind of snack that's extremely common within Asian communities, especially Indians, and pretty much no one else.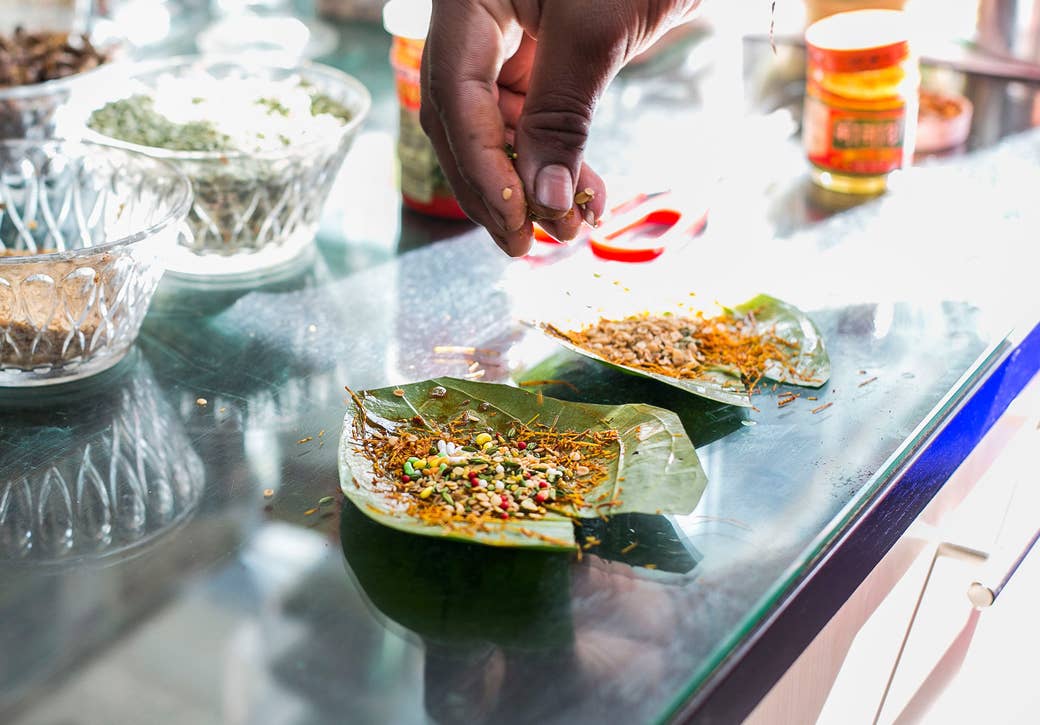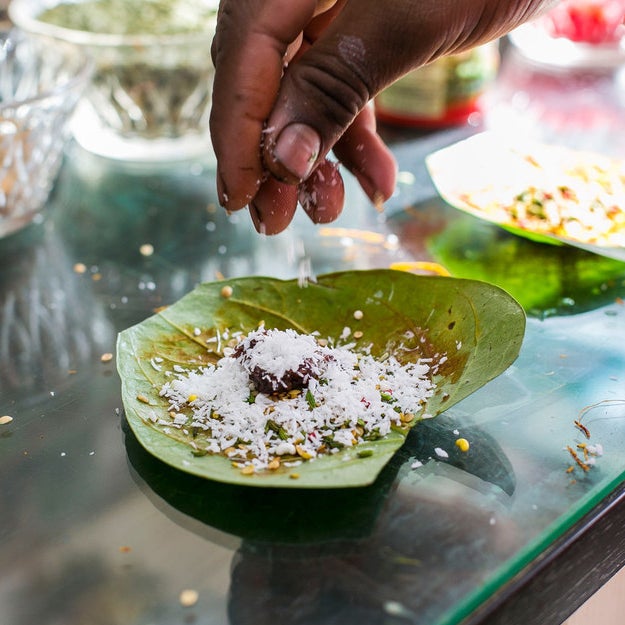 Asians around the world, from Indians and Pakistanis to Thai and Taiwanese people, are familiar with paan. While younger generations will have tried it occasionally while growing up, their grandparents often eat it a few times a week.

Paan is a mixture of betel (aka areca) nut, coloured sugary balls, spices, and desiccated coconut, all typically wrapped in a betel leaf. Some variants include chewing tobacco. As well as being sold at "huts" and shops in areas where there are large Indian communities, many people buy the various components separately and make it at home.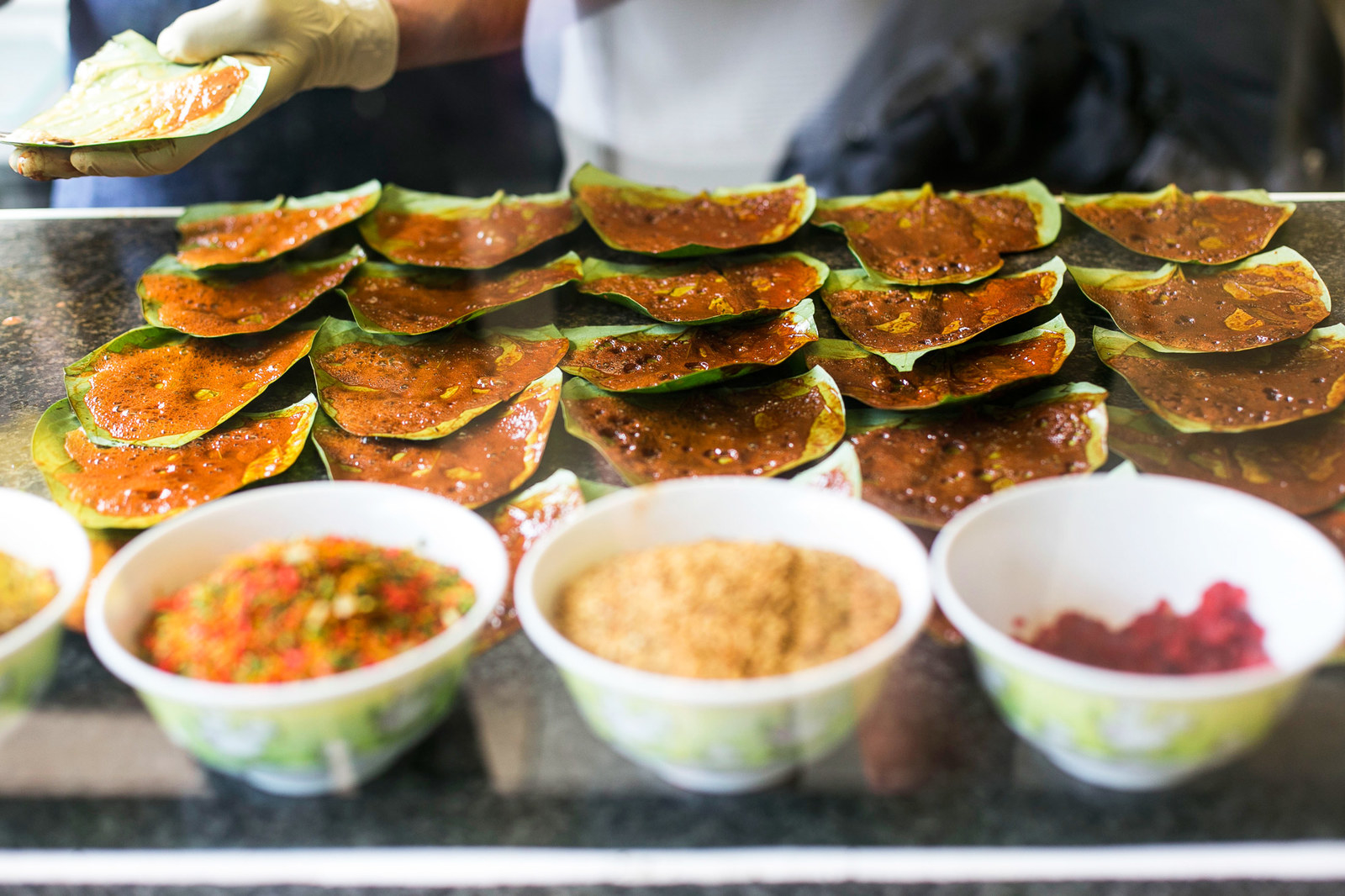 Binita Mehta-Parmar, 25, from Watford, told BuzzFeed News that paan has played a fairly common role in her life, even if she doesn't eat it much herself. "When you go to Ealing Road [in Wembley] to get mithai [Indian sweets] or snacks, they would have paan there," she said. "We wouldn't eat it but it has a very distinct smell. To me, it's associated with older men. They chill in the paan shop – it's a bit like shisha."
Mehta-Parmar, who only recently got married, said the idea of a "paan hut" is being taken up by Indian wedding planners. "It's very much the wedding craze [of] 2016. People even have chocolate paan nowadays."
But here's the thing: Both betel leaf and betel nut have psychoactive effects and, due to the Psychoactive Substances Act, are now illegal to produce or supply.
The act, passed in parliament earlier this year and enforced towards the end of May in an attempt to stop individuals taking part in so-called legal highs, makes clear that the production or supply of any product that "produces a psychoactive effect" is an offence.

Since the act's definition is so broad, the government was forced to make a list of exceptions that wouldn't be considered an offence, such as coffee, alcohol, and nicotine.
Betel leaves and betel nuts are crucial ingredients of paan. Both are widely considered to have a psychoactive effect and would therefore be considered illegal, according to Leicestershire police.
NHS England has also warned that some studies show betel can increase cancer risk, even if it's not mixed with tobacco. In a 2012 report, the World Health Organization declared that paan poses a "significant public health problem" in countries where it's commonly eaten.
I went to Wembley, in northwest London, to find out if the act and the health warnings had made it difficult to buy paan.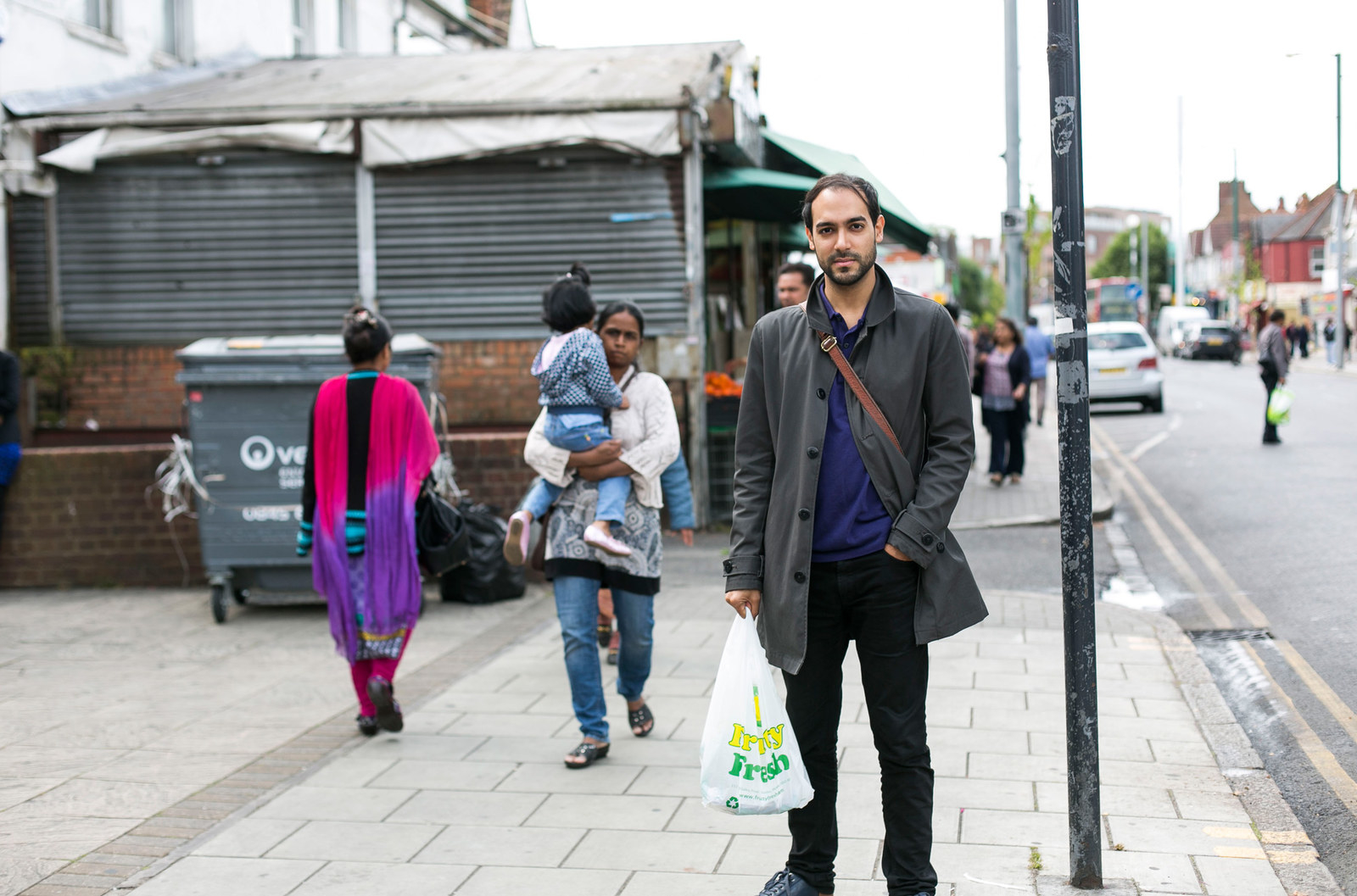 The first thing I noticed was that there were four paan "parlours" in a 100-metre stretch. The parlours make paan and also sell the individual bits so people can make them at home.

Is it hard to buy? Nope.
I asked for some paan and they made it, betel nut and all.
Perhaps I shouldn't have been so surprised that it was so easy to buy. The Home Office has already considered how to enforce the act and it turns out there's an exception.
It's a little complicated, so here we go: It's only illegal to produce or supply betel nut if the person who's buying it is specifically doing so to get high. But if they ordinarily have it "as a meal" as part of their culture, it's totally fine.
I asked multiple store owners if they have ever refused to sell paan and they each said no. While the government has uploaded some guidance for retailers online, the shop owners told me that no one from the government had informed them that their product is illegal to sell in certain situations. As a result, they had no idea they could potentially be committing an offence.
The psychoactive nuts are sold at £3 for 200g from individual stores, although bigger supermarkets sell large bags of the stuff if you're a big fan and plan to make paan at home.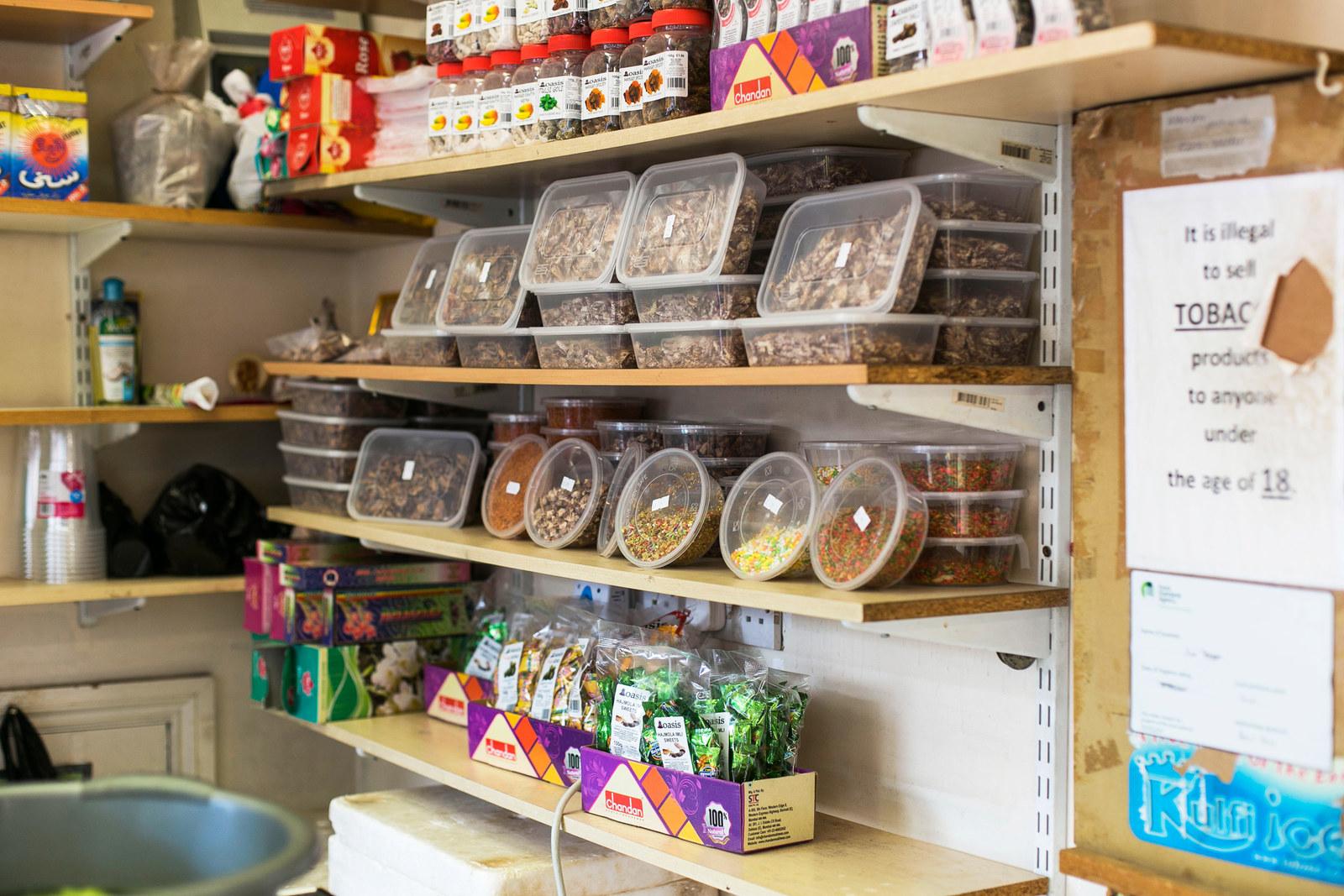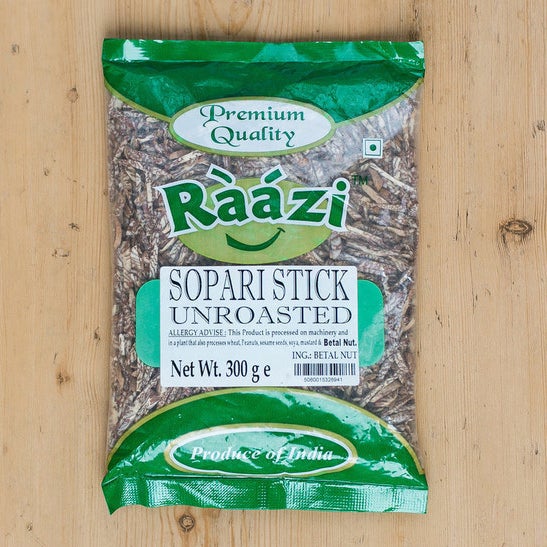 As for the paan leaves, EU regulations mean betel leaves from Bangladesh are under a temporary import ban, while any betel leaves coming from India must undergo a series of checks to ensure their safety because of concerns over salmonella.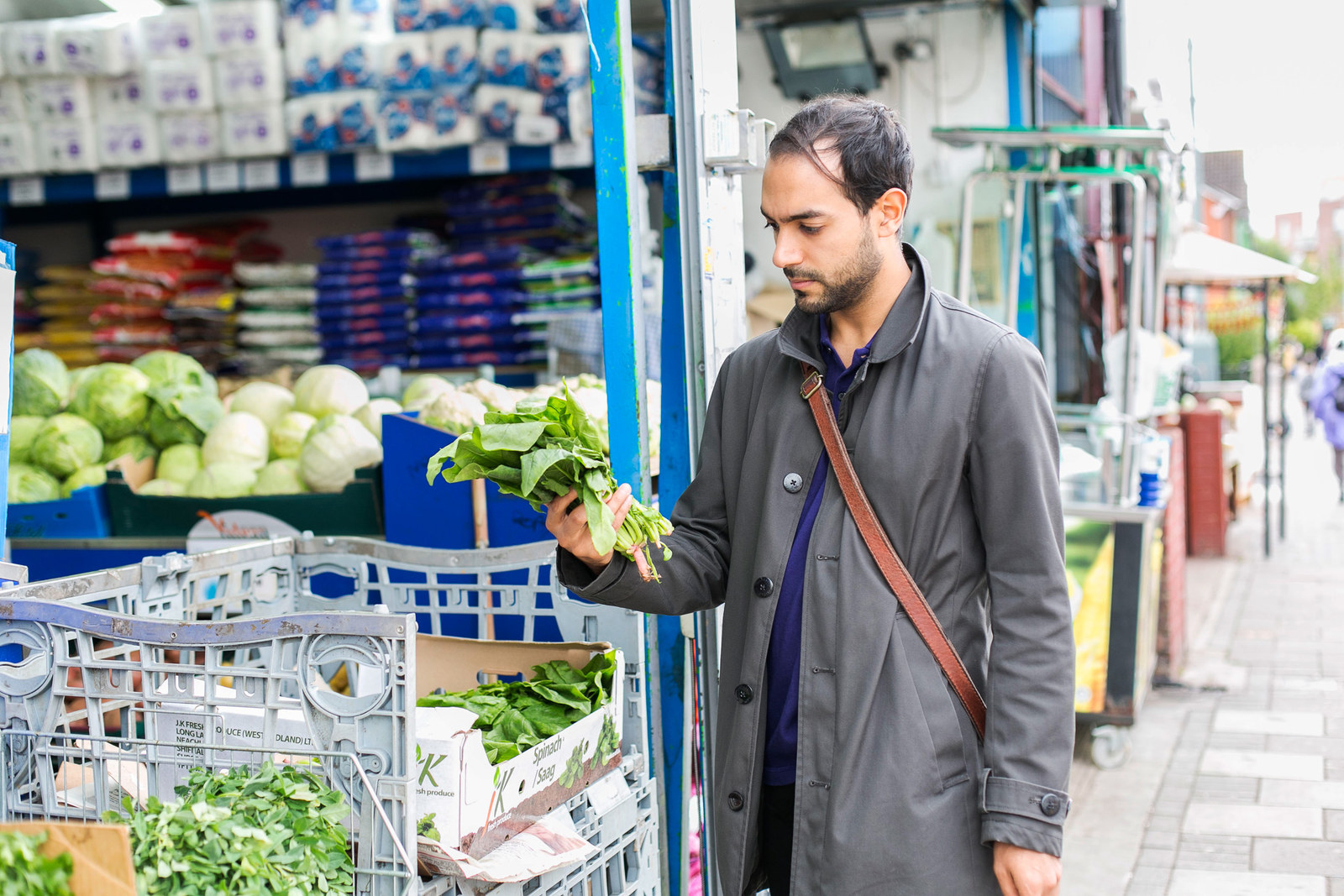 But that hasn't affected the shopkeepers at all and they haven't found it difficult to get betel leaves. "We have a shipment coming next week," one said.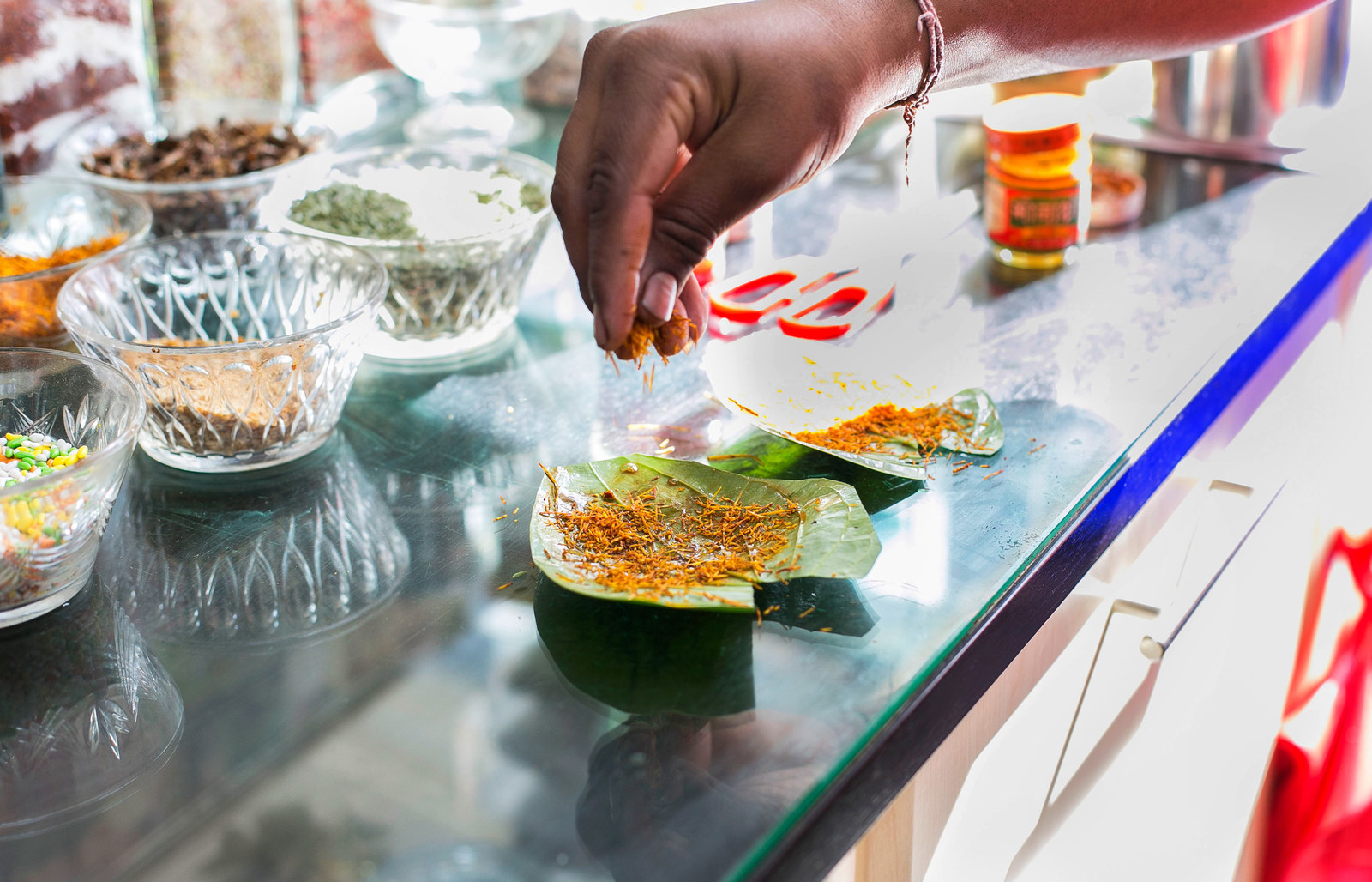 You can buy seven leaves for £1 in their stores.
So there you have it: Betel leaves and betel nuts are both on the list of banned psychoactive substances, but as long as they're not being sold to those who just want to get high, it's still within the law.