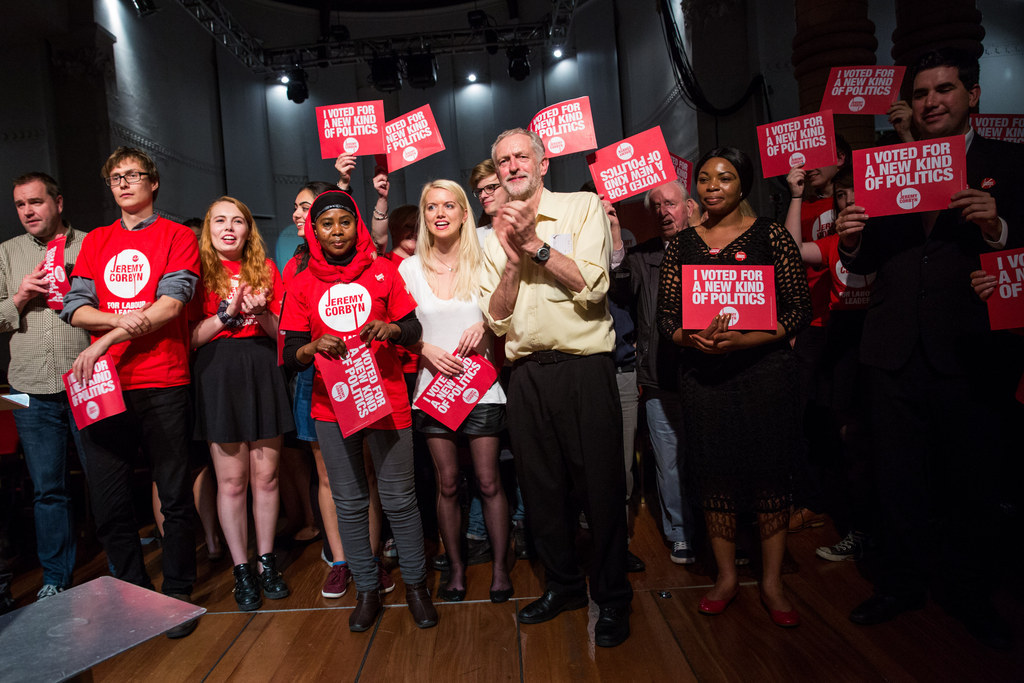 More than 900 people turned up to watch Jeremy Corbyn's final rally of Labour's leadership contest in Islington on Thursday night, where the same message was repeated time and again: Whoever is named Labour leader, Labour has moved to the left and will never be the same again.
This was his 99th event of a leadership campaign that has won the backing of hundreds of thousands of British people across the country.
Hundreds queued up around roads and streets for the chance to hear figures from the left of politics, including Len McLuskey, the general secretary of Unite, Britain's largest trade union, as well as Labour MP John McDonnell and five MPs elected in May's general election.
Gulcin Ozdemir, a 23-year-old organiser for Islington Labour said the voices from within Labour who say Corbyn is unelectable "aren't ordinary people" but "people in the Labour party who showed during the election that they don't know what the people want."
Griffin Haworth said he was backing Corbyn because Labour politicians were showing that they wanted to "win for the sake of winning".
Corbyn, according to the English literature student, was "worth getting behind." Haworth said that Corbyn had reminded people "what makes Labour appealing to left-wing people...fairness, getting behind the welfare state, and core socialist principles."
It wasn't meant to be like this. Corbyn was only brought in to widen the debate as the only left-wing candidate of the leadership contest – and he wasn't even the first choice. But in the last few months, Corbyn's anti-austerity message has attracted new (and old) members, registered supporters, and affiliates of the party.
Instead, according to Corbyn's campaign, 16,000 turned out to volunteer, and in addition to high levels of funding from trade unions, people donated more than £200,000 at an average donation of £23.50. His campaign sold 75,000 items of merchandise, including badges for £1 and T-shirts for £10.
Again and again people at the rally declared their delight that the party was on the cusp of ending Labour's push to the centre ground under Tony Blair.
Yvonne Whiteland, 64, said Corbyn's campaign gave Labour supporters hope: "Since the peasants' revolt, we've been trying to get workers' rights." She said Corbyn didn't represent the destruction of Labour but "the end of new Labour".
"Blair was never a socialist," she said.
"Blair was a Thatcherite," another person added.
Throughout the leadership campaign, Labour party grandees came out one by one to urge supporters not to vote for Corbyn because they claimed it would destroy the party – and also that he was unelectable as prime minister. But each time a new politician came out, including Tony Blair, who led the party to three election victories, they were shouted down by self-dubbed Corbynistas, who argued that the party should be about principles, not about winning.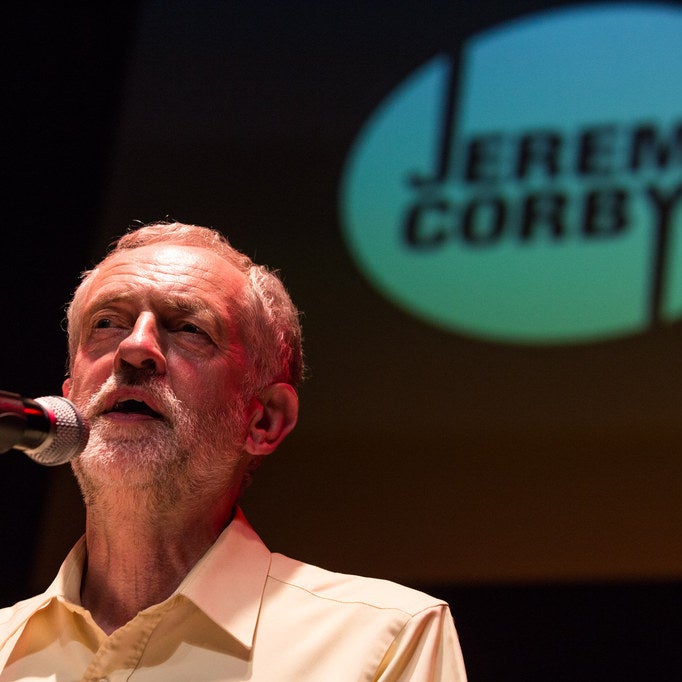 The mood was similar once the rally had started. A number of those speaking insisted that even if Corbyn isn't named Labour's new leader on Saturday, politics in the UK will have changed and that in itself should be considered a victory. "Whatever happens on Saturday, we've changed British politics forever, and that's enough," said Corbyn-backing political commentator Owen Jones.
But as he fielded questions from reporters, Corbyn demonstrated that he himself has changed.
"Have you offered any shadow cabinet positions?" he was asked. "I have had lots of discussions with lots of different people," he said. "How many refugees should we take in?" another asked him. "Britain has taken in too few," Corbyn said, without naming any figures.
Corbyn knows that on Saturday, he could become Labour leader. But even if he doesn't, hundreds of thousands of new Labour members and supporters will be demanding that they're heard. The party knows it will have to listen.
Looks like there are no comments yet.
Be the first to comment!