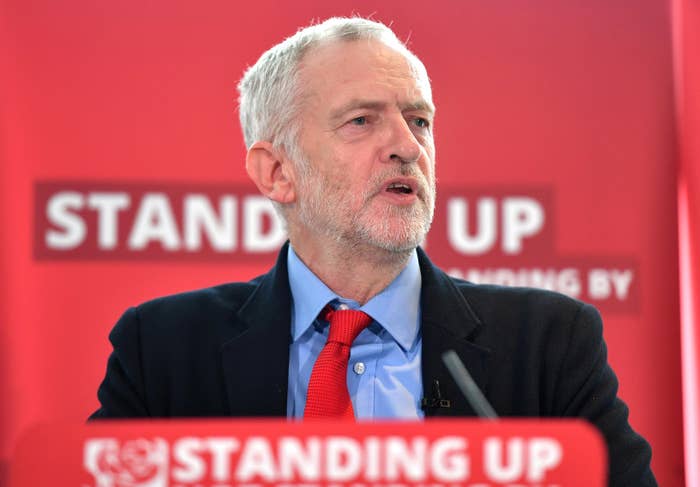 The leader of the Labour party has been reported to the party's compliance unit after he appeared to compare the actions of the Israeli government with that of the terrorist organisation ISIS.
Jeremy Corbyn was speaking at the launch of the party's report into anti-Semitism and racism on Thursday, which was carried out by Shami Chakrabarti, the former head of the human rights group Liberty.
The report said "epithets such as 'Paki', 'Zio' and others should have no place in Labour party discourse".

At the event, Corbyn said there was no room for anti-Semitism in the party.
"Our Jewish friends are no more responsible for the actions of Israel or the Netanyahu government than our Muslim friends are for those various self-styled Islamic States or organisations," he said."

The Labour leader was immediately criticised and one Labour supporter reported Corbyn to the party's compliance unit, which implements the party's rules, for his remarks.
"Until recently I wanted him gone just because I thought he was incompetent – now I think he's also dangerous, and not just to the future of the Labour Party," party supporter Richard Lowe told BuzzFeed News. "If he stands again, it'll be effectively a vote between Corbyn or Labour.
"I reported it because I don't see how it's remotely possible to compare Israel to a terrorist organisation."
Responding to the news that the party leader had been reported, a Labour source told BuzzFeed News: "I don't know what would happen next. It's completely unprecedented."
When asked if he was drawing a direct comparison between the Israeli government and ISIS, Corbyn said: "Of course I'm not."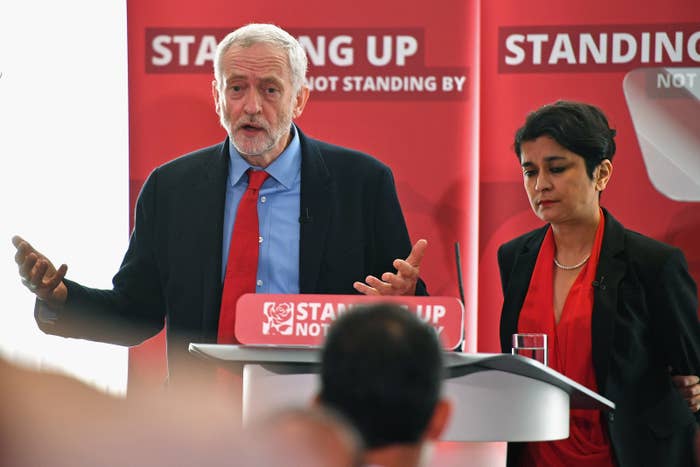 "The point in the report is that you shouldn't say to somebody, just because they're Jewish 'You must have an opinion on Israel,' any more than you say to someone who's a Muslim that 'You must have an opinion on any vile actions that's been taken by misquoting the good name of Islam in what they do'," he said.
The launch of the Chakrabarti inquiry was meant to be an event showing solidarity with minority communities. Instead it has simply created further questions for the Labour leader.

Issac Herzog, the leader of the Israeli Labour party, also condemned Corbyn. "Corbyn's suggestion of moral equivalence between Israel and ISIS is outrageous, unacceptable, and a betrayal of global Labour values," he said.
Shadow foreign minister Emily Thornbury phoned the Israeli ambassador Mark Regev on Thursday to apologise for Corbyn's remarks. Her apology was "welcomed", his spokesperson said on Twitter.
James Sorene, the chief executive of BICOM, a think-tank aimed at promoting a "more supportive environment" for Israel in the UK, tweeted that the remarks were "utterly appalling".

Luke Akehurst, a Labour activist campaigning to join the party's national executive committee and director of We Believe in Israel, said in a statement: "If this comparison was deliberate, it was breathtakingly offensive, inflammatory and inappropriate. If it was accidental, he needs to apologise and issue a clarification immediately."

In a separate incident, a Jewish Labour MP walked out of the launch event after she was accused by a Momentum activist of "working hand-in-hand" with a journalist.
Momentum is a grassroots organisation set up last year to help Jeremy Corbyn's bid to become Labour leader that now serves to defend his leadership.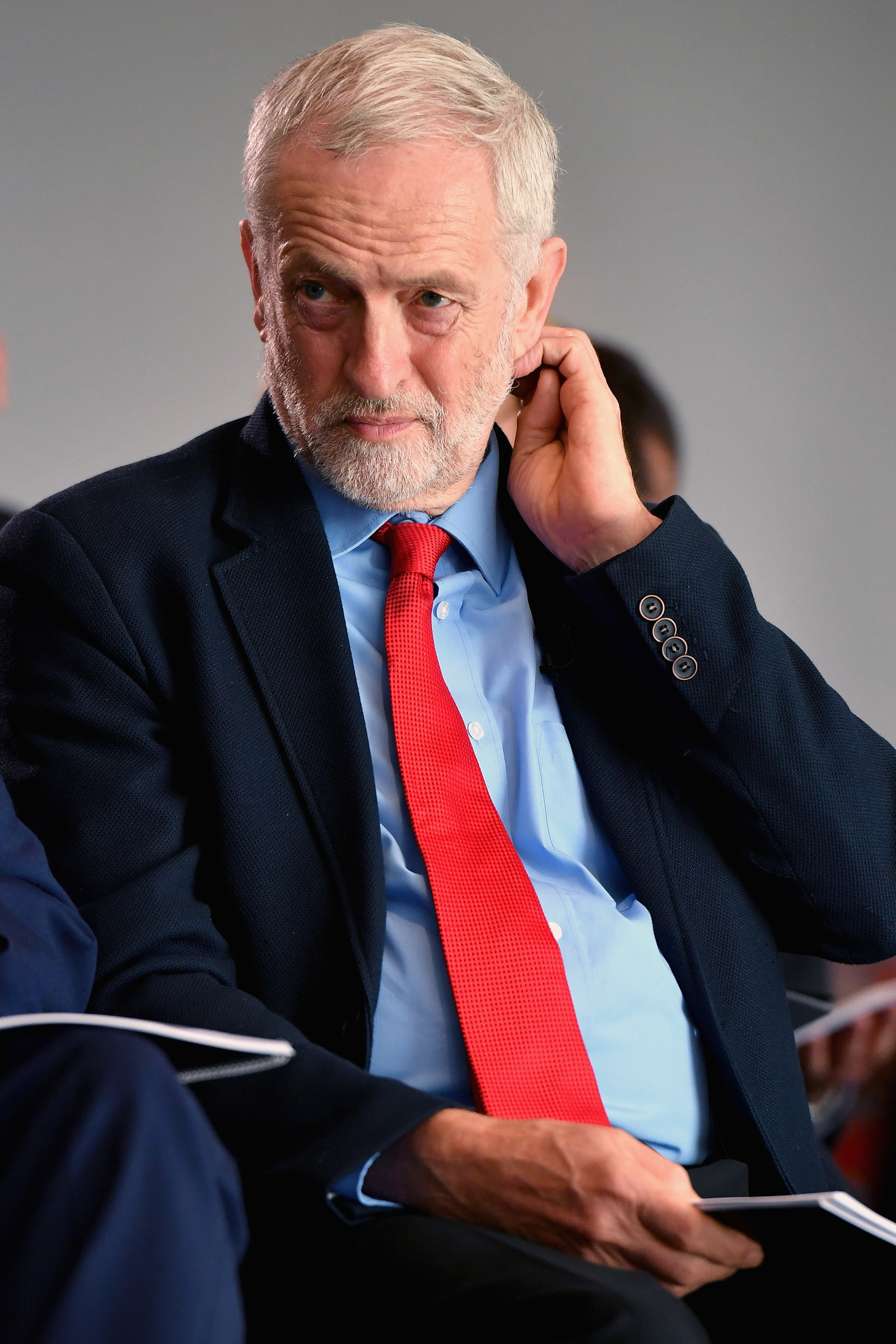 Responding to a question from a Telegraph reporter who said Momentum activists were handing out leaflets that called MPs "traitors", Mark Wadsworth, an Africans for Jeremy Corbyn activist, accused MP Ruth Smeeth colluding with the newspaper.

"It's not a leaflet that went out," he said. "I saw that the Telegraph handed out a copy of the press release to Ruth Smeeth MP, so you can see who's working hand-in-hand."
Smeeth responded by shouting "How dare you" at Wadworth, before walking out in tears. It is understood that the Momentum activist refused to give Smeeth the leaflet before she asked the Telegraph reporter what it said. After she was shown the material, the Momentum activist wrote down Smeeth's name.
Questioned after the event, Wadsworth refused to apologise and insisted he has been anti-racism campaigner his whole life. His comments came just minutes after Corbyn said "there should be no abuse, no name-calling" from supporters.
In a statement following the event, Smeeth said she walked out because the Momentum activist used "traditional antisemitic slurs to attack me for being part of a 'media conspiracy'."
She added that although she hasn't criticised Corbyn in the past, his failure to respond effectively meant that she can no longer support him.
"I have written to the General Secretary of the Labour Party and the Chair of the Parliamentary Labour Party to formally complain about this morning's events," she said.

"No-one from the Leader's office has contacted me since the event, which is itself a catastrophic failure of leadership. I call on Jeremy Corbyn to resign immediately and make way for someone with the backbone to confront racism and antisemitism in our party and in the country."
Labour MPs have said Corbyn's "words are hollow" after he failed to respond to the Momentum activist directly.