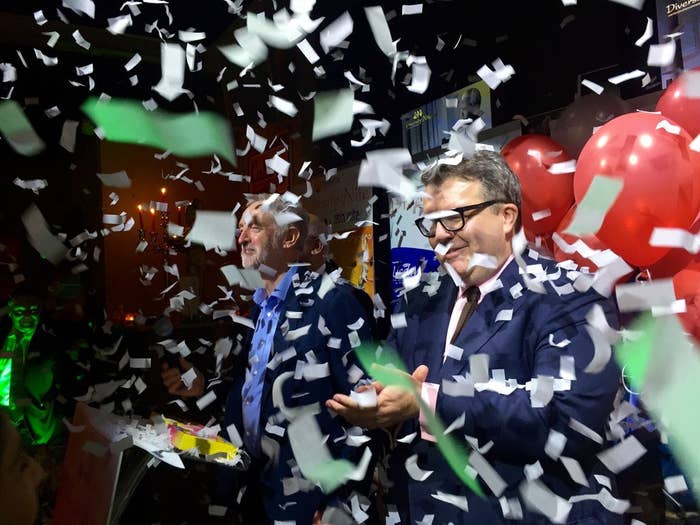 Jeremy Corbyn emphasised his commitment to diversity by being the first Labour leader to attend Diversity Night, an event at the party conference to celebrate — and promote — better representation within the parliamentary ranks.
At the event, hosted each year by Labour MP Keith Vaz, chairman of the home affairs select committee, Corbyn admitted the party needs to do more to reflect the demographics of the British population.
"There are now 22 black and ethnic minority MPs in parliament," Corbyn said. "It's not enough. We've got a lot further to go.
"We live in a multicultural, multi-faith society in Britain. It's not a problem, it's a strength. It's not a difficulty, it's an energy."
Speaking at the event — which featured a series of acts from different communities, such as a Turkish bellydancer — Corbyn recalled joining Vaz at his first campaign event after he was selected as Labour's candidate in Leicester East.
The new Labour leader also said the party needed to focus on "fundamental discrimination" in the UK.
"We've got to recognise that mental health disproportionately affects black young people," Corbyn said. "Housing problems disproportionately affect the black community."
For his part, Vaz insisted that the Diversity Night was an important event at the party conference and told the audience how Corbyn was the first leader ever to agree to attend.
"For 19 years, the leaders of the Labour party have been invited to attend Diversity Night. In every one of those 19 years, the leaders have said no," Vaz said.
Responding to the boos from the crowd, he said: "They said they're too busy writing the speech for the party conference. The importance of Diversity Night is that it has every single community in the Labour party represented here."
The event was attended by a number of other respected MPs. Chuka Umunna said the Conservatives had won 1 million black and ethnic minority voters and Labour needed to win them back.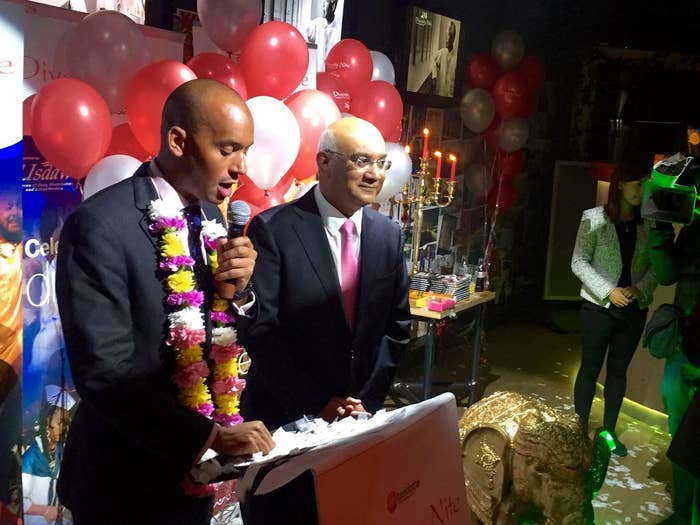 Umunna, the former shadow business secretary, said the party needed to win back votes from the general public, as well as ethnic minorities, in order to take the next general election in 2020.
"We cannot afford to be complacent," he said. "The fact is that this general election we've just had, over a million BME votes helped put David Cameron into Downing Street."
One MP told BuzzFeed News that Vaz was "getting in the spirit" after he took off his blazer to dance. He then proceeded to take off his tie and throw it into the audience.
Until next year, then.