The Conservatives Are Giving Out Fake Money With Corbyn's Face On It
Anyone for a game of Monopoly?
The Conservatives are attempting to mock Labour by handing out fake money branded with Jeremy Corbyn's face from the "Bank of Labour".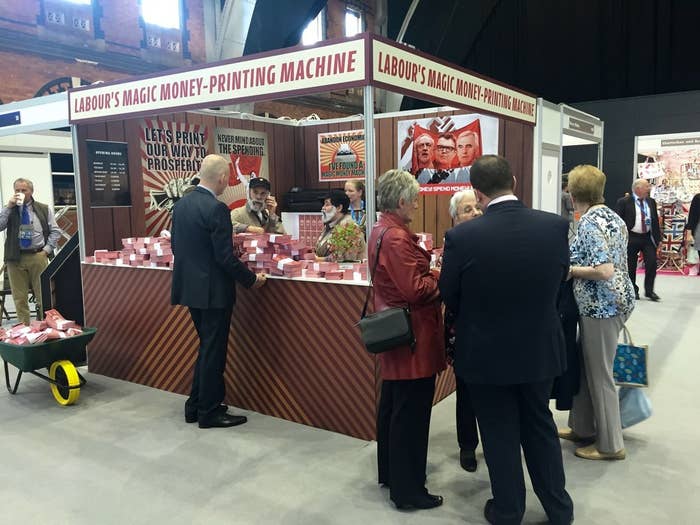 The Conservatives carried out the stunt at their annual party conference in Manchester, as tens of thousands of anti-austerity protesters marched outside.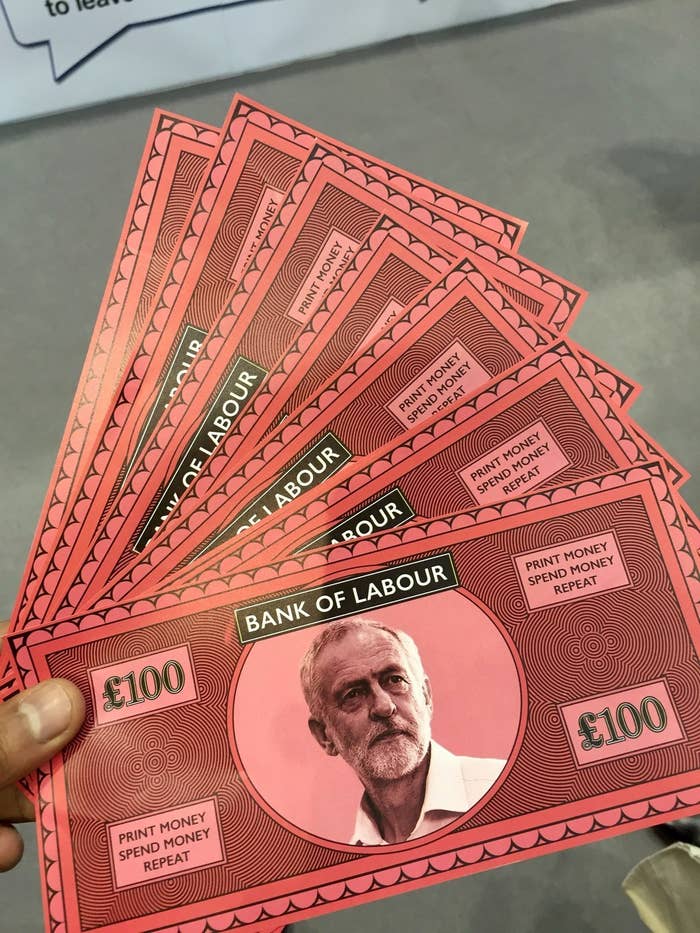 The stunt is a dig at new Labour leader Jeremy Corbyn and his shadow chancellor John McDonnell, as the Conservatives attempt to undermine their reputation for economic competence.
Conservative HQ organised the stall to attack Corbyn's policy of "people's quantitative easing" which would increase the money supply to fund infrastructure investment.
Anti-austerity protesters who had gathered in Manchester to protest against cuts to welfare and the NHS accused the Conservatives of "ridiculing" those who support Corbyn.
David Kesteven, 48, head gardener at a stately home, told BuzzFeed News the fake money would lead to focus on the government's own economic position. "Austerity hasn't worked," Kesteven said. "They'd say they'd pay off the deficit, they haven't. You need to create jobs, build housing, and then you'll get more in taxes. That's what growth is called."
Adisa Tosum, a 31-year-old teacher, said the fake notes showed that the Conservatives are "putting energy in the wrong place".
"It shows what position they're in if this is what they think is important to say," she said. "I guess they so feel threatened considering the job they have to do and considering the direction this country is going."
But the Conservatives manning the stall – who were wearing Corbyn-style fake beards – were delighted with the reaction. "It's Labour's magic money tree," they said.