It all started because Angus MacNeil, the MP for Na h-Eileanan an Iar, was caught locking himself in a toilet on Tuesday after he walked into the wrong lobby.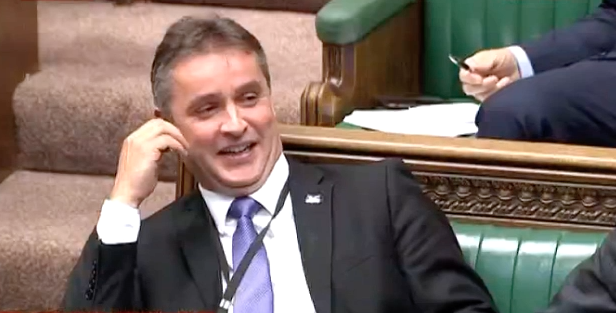 MacNeil told BuzzFeed News that he was talking with Labour and Conservative MPs and accidentally walked into the "Aye" lobby in a vote to guarantee an in-out referendum on Britain's EU membership.
He only realised he'd walked into the wrong lobby – the SNP is opposed to the referendum – when it was too late, so locked himself in a toilet to avoid getting counted. "Sometimes the only thing you can do in the wrong lobby is lock yourself in the toilet and just laugh," he said.
"And a very impressive roar it is too."
And MacNeil responded by demonstrating his technique. First, fist-punch the air, like so: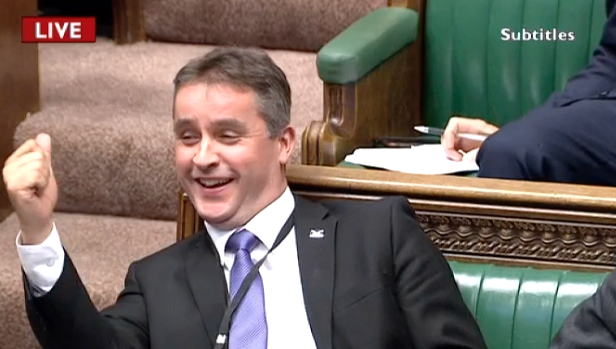 Next, contort your face like this: