Irish senator and civil rights activist David Norris gave an impassioned speech asking the cabinet to return to discuss the situation in Gaza, and calling for a boycott from goods that come from areas Israel is currently occupying.
Norris added that he believed the Israeli ambassador should be expelled from the country. "He has his fingers in his ears all the time," he said.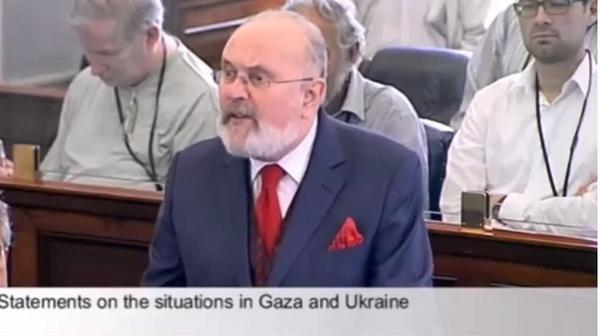 Norris also said the UN should "accept full and permanent responsibility for the people of Gaza, and if that means an international force going in, that's fine".
It didn't take long for someone to upload the video and for users to praise Norris for his "moving" speech.
Some people told others to share the video with their friends and family.
But really it was already happening.
And it was being shared by people who had probably never heard of the man before.
And somehow, the speech managed to do the impossible and interest people who just don't care about politics.