Former Labour and Respect MP George Galloway has likened his newfound relationship with UKIP leader Nigel Farage to that of Churchill and Stalin. But he didn't say which was which.
Galloway, who's running as a candidate in London's mayoral election, was a surprise guest last night at an anti-EU rally organised by Grassroots Out (GO), a campaign co-founded by Farage.
Estimates suggest that 1,500 people turned up to the Queen Elizabeth II conference centre in Westminster on Friday night for an anti-EU rally, only hours before the prime minister declared in Brussels that EU leaders had agreed to reforms of Britain's membership of the EU.
But what started off as a hugely positive event for GO, a Brexit campaign, didn't quite go to plan after Galloway was introduced to the stage as a special guest.
Farage introduced Galloway as "without doubt one of the greatest orators in this country, he is a towering figure on the left of British politics."
But Galloway's involvement provoked a walkout among many attendees, according to The Telegraph.
Grassroots Out counts Labour and Conservative MPs among its supporters and it is officially backed by UKIP.
Campaigns need to appeal to as many people as possible to increase the chance that they will be named the official campaign.

While some have said Galloway's involvement will put people off, others have suggested Galloway was brought in to the campaign to appeal to a new audience that can't be reached by current members.
GO is one of a number of anti-EU campaigns hoping to be designated the official Out campaign by the Electoral Commission. This would give it access to state funds as well as a larger budget to spend of up to £7 million.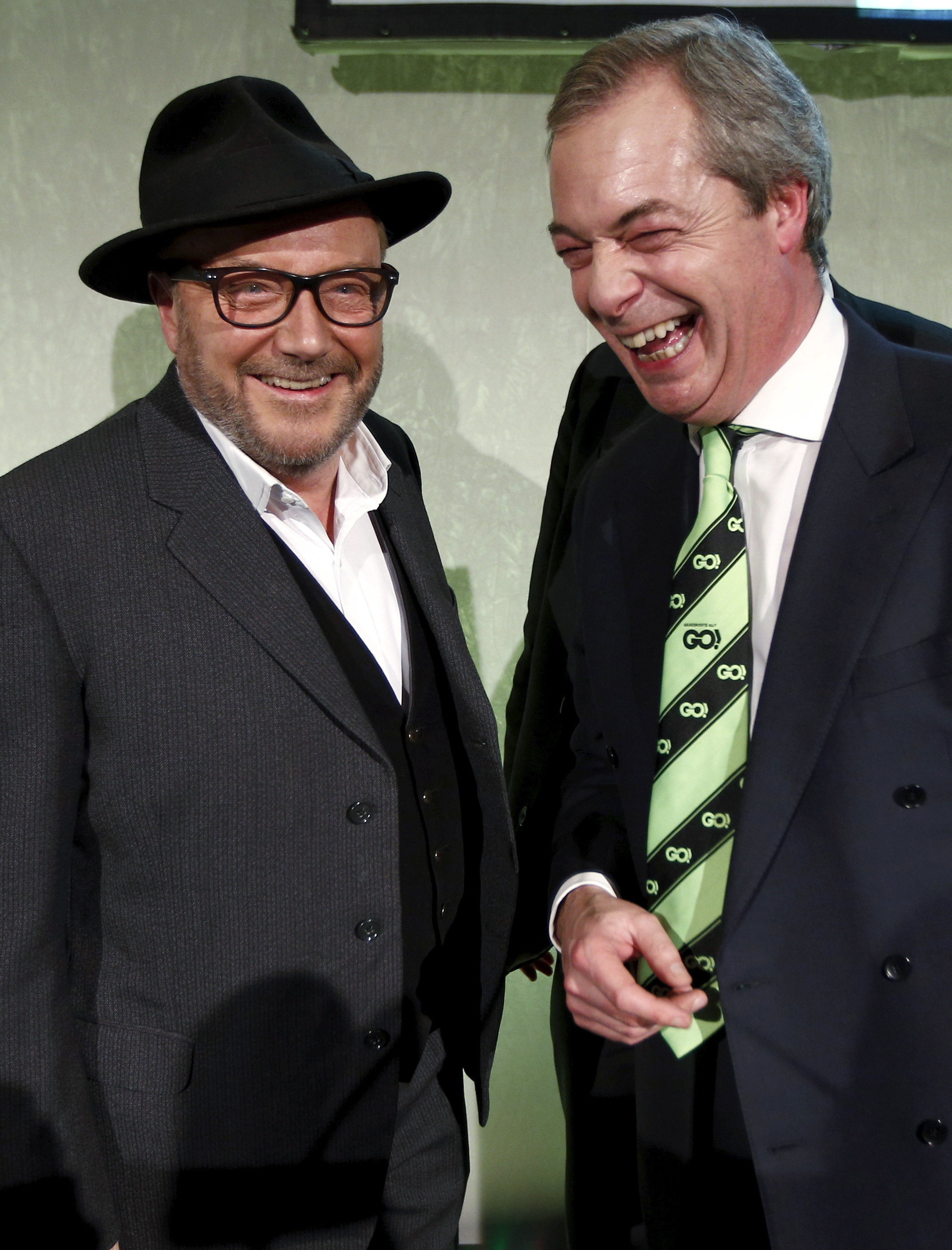 Farage's former chief of staff Raheem Kassam, who walked out because he "[does] not like George Galloway," said the UKIP leader told him that Galloway appealed to "certain parts of the British public that no UKIPer, Tory, or even Kate Hoey-esque Labourite can reach."

Kate Hoey, a Labour MP who backs GO appeared to agree with this assessment. "We need support from all wings of politics and none," she told BuzzFeed News.
"He reaches parts of the communities neither Labour or Tories can, just as in [1975] when [Tony] Benn shared platforms with [Enoch] Powell so we need to work with people we don't agree with on lots of issues."

Looks like there are no comments yet.
Be the first to comment!