The majority of British families won't be able to afford the government's starter homes despite a 20% discount, according to new analysis from the Local Government Association (LGA).
The government's discounted starter homes policy – where first-time buyers will receive 20% off new developments – will be unaffordable in 220 (or a third) of councils in England, the new research suggests.
The analysis, carried out by estate agents Savills, shows that a further 90% of people in another 80 local authorities will also find themselves priced out.
The homes have a price cap of £450,000 in London and £250,000 outside the capital.
The LGA, which represents councils around England, has joined calls to pressure the government into rethinking its housing strategy as a housing bill passes through the latter stages in the Lords.
It also wants discounts on starter homes to apply when they are resold, to avoid investors snapping up property.
This follows a report last week from housing experts the Lyons Commission, which said the discounts should "exist in perpetuity" to benefit future generations.
The LGA's housing spokesman, councillor Peter Box, said: "This new analysis shows that starter homes will be out of reach for the majority of people that are in need of an affordable home. Not everybody is ready to buy, and it is crucial that councils are still able to ensure there is a mix of homes that are affordable for those people that need them."
John Healey MP, Labour's shadow housing spokesperson, mocked the prime minister for saying that £450,000 was "affordable".
"This new analysis confirms that starter homes are set to be a big let-down for those who need help buying a home," he said.
"Home ownership for young people on low and middle incomes is in freefall yet David Cameron and George Osborne still think homes costing up to £450,000 are affordable for first-time buyers."
An independent evaluation of the government's Help to Buy scheme published on Monday pointed out that around half of those who have used the scheme earn more than £50,000, well above the national average of £27,000.
Currently, while discussing planning permission, councils can ask developers to ensure that a certain number of homes are "affordable".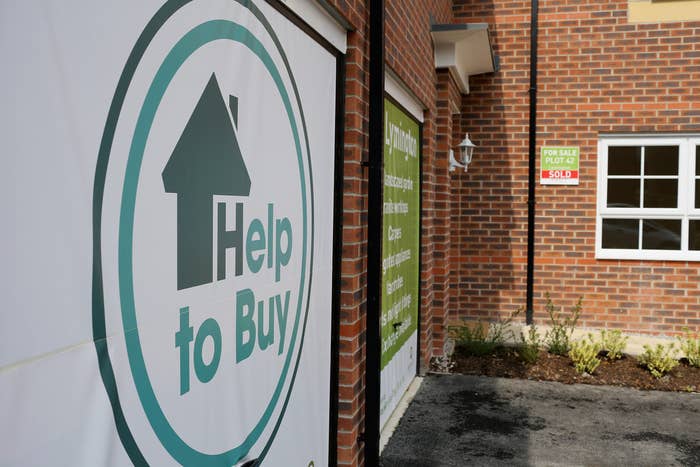 This figure is reportedly determined by the council based on the local population to help those on lower incomes get on the property ladder.
But the housing bill would instead give parliament the power to tell developers how many starter homes to build.
Although the LGA has said that this will help some on to the property ladder, its research suggests that at caps of £250,000 and £450,000, many homes will still be out of reach for families.
The new research comes as the Resolution Foundation published a report on Tuesday that said people aged under 35 face being frozen out of the housing market.
A Labour source told BuzzFeed News that peers are lining up to criticise the bill when it's debated next week.
As well as focusing on concerns that starter homes are unaffordable, many peers will argue the plans will disproportionately affect those on lower incomes. "The government will build start homes at the expense of, rather than in addition to, affordable homes for rent and buy," the source said.
A spokesperson for the Department for Communities and Local Government said the research was misleading. "Starter homes will be lower than the average house price for an area – and will be offered to young first-time buyers with at least a 20% discount," they said.
"Latest figures show that the number of new homes are up by 25% and the housing bill will kick-start a national crusade to get 1 million homes built by 2020, including £8 billion to deliver over 400,000 affordable homes."