London Mayor Sadiq Khan Tells Donald Trump He Doesn't Want To Be "Exception" To Muslim Ban
The new London mayor has previously expressed concern that he would be unable to enter the US under Trump's proposed plans.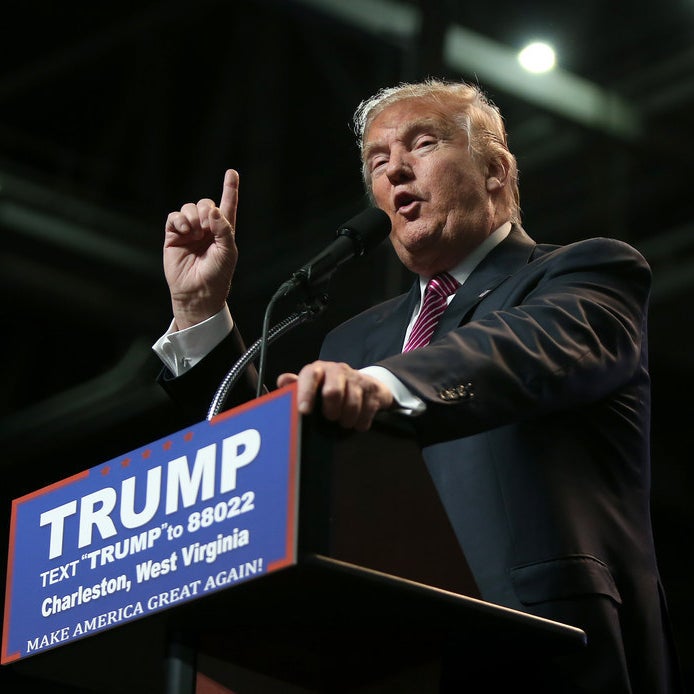 New London mayor Sadiq Khan has told US presidential hopeful Donald Trump that he doesn't want to be an "exception" to Trump's proposed ban on Muslims entering the US.
Khan accused Trump of having an "ignorant view of Islam" that could make Britain and the US less safe. "This isn't just about me," said Khan, after Trump suggested he might allow the new mayor into the US if he becomes president. "It's about my friends, my family, and everyone who comes from a background similar to mine, anywhere in the world."
The mayor of London made the comments after Trump told the New York Times "there will always be exceptions" when asked about how Khan would be affected by the ban. The Republican businessman added that he was "happy" that Khan had been elected.
Khan, the Labour candidate, became the first Muslim mayor of a large Western city after beating off Conservative candidate Zac Goldsmith following a controversial Tory mayoral campaign that appeared to focus on Khan's religion.
Shortly after being elected on Friday – with the largest personal mandate in the history of British politics – Khan told Time magazine that he was concerned he might not be allowed to visit the US under a Trump presidency.
"I want to go to America to meet with and engage with American mayors," said Khan. "If Donald Trump becomes the president I'll be stopped from going there by virtue of my faith."
In December, Trump called for a "complete and total shutdown of Muslims entering the US" following attacks in Paris and San Bernardino, California.

But on Monday, Trump suggested there might be an exception for the new London mayor. When asked for his thoughts on Khan's election, Trump said: "I was happy to see that. I think it's a very good thing, and I hope he does a very good job because frankly that would be very, very good."
When pushed on this, Trump added: "Because I think if he does a great job, it will really — you lead by example, always lead by example. If he does a good job and frankly if he does a great job, that would be a terrific thing."
But Khan rebuffed Trump's advance and said the ban "isn't just about me". He said: "Donald Trump's ignorant view of Islam could make both of our countries less safe – it risks alienating mainstream Muslims around the world and plays into the hands of extremists.
"Donald Trump and those around him think that Western liberal values are incompatible with mainstream Islam – London has proved him wrong."
After being named mayor, Khan accused the Conservatives of running a mayoral campaign that was "straight out of Donald Trump's handbook". But in the interview with Time, he said he was "confident Donald Trump's approach to politics" would not be successful.