David Cameron today said he will cut benefits for new immigrants from the EU if the Conservatives win the next election.
BBC
The prime minister gave the speech the day after official figures were released showing net migration to the UK had hit 260,000 people a year.
This means there's no chance Cameron can keep his 2010 election pledge to reduce net migration in the UK to below 100,000 a year.
In his speech, the Tory leader made it clear that immigration to the UK is a good thing. "We are Great Britain because of immigration, not in spite of it," he said.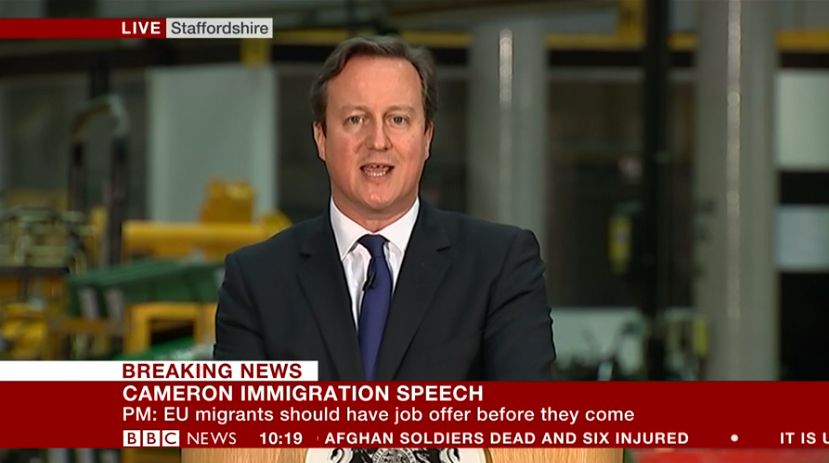 But Cameron said it was "complacent" to ignore the fact that immigration to the UK is a "problem".
"It is not wrong to express concern about the scale of people coming into the country," he said.
To counter this, the prime minister said that the government needed more "control" over immigration, claiming most Britons want three things:
– They "want government to have control over the number of people coming here".
– They "want control over who has the right to receive benefits".
– They want the government to have these controls because of pressures on the health service, schools, and housing.
If elected next year, Cameron said, he'll enforce a crackdown on businesses that fail to stop migrants overstaying their visas, extending the policy of "deport first, appeal later".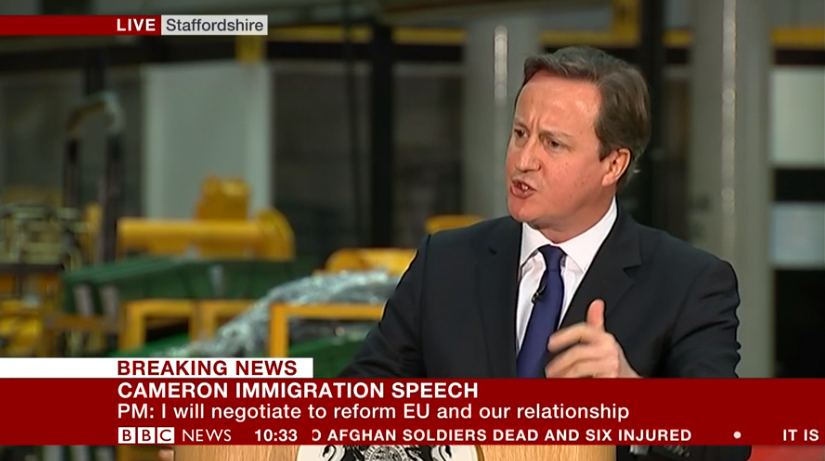 According to Cameron, EU law means a loophole exists that makes it far easier for the partners of EU citizens to enter the UK than foreign partners of British citizens.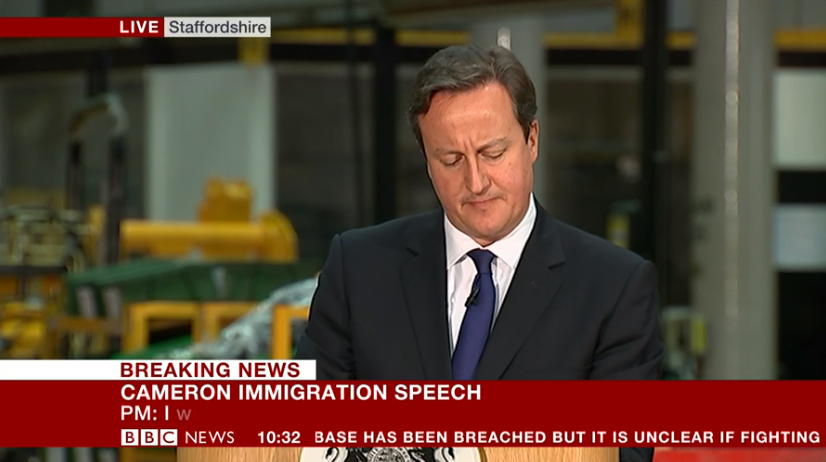 Cameron said EU migrants who enter the UK should already have a job lined up before they arrive.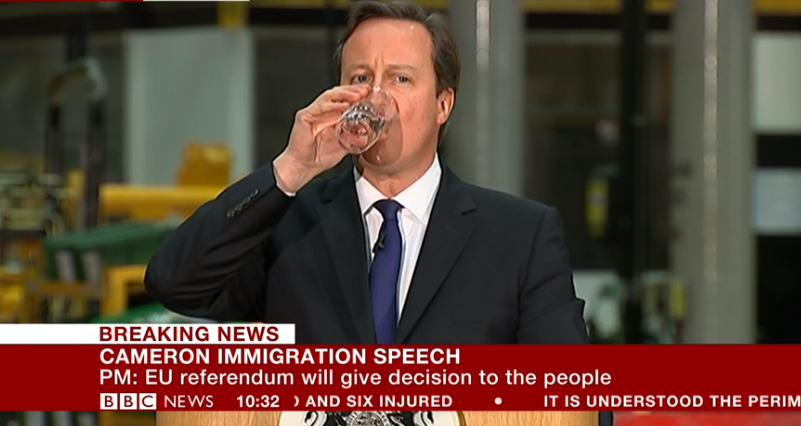 Finally, Cameron said "we want to reduce the number of EU workers coming to the UK".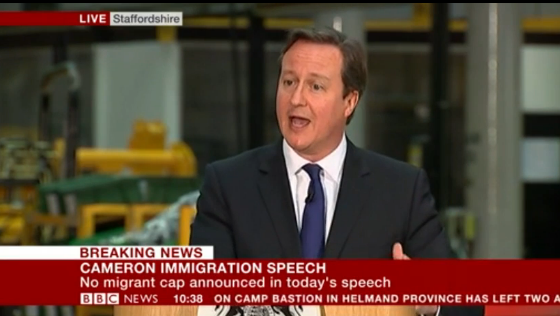 UKIP leader Nigel Farage quickly took to Twitter to criticise Cameron.
The Labour party criticised Cameron's own record too, but Ed Miliband chose to focus on immigration rather than the EU.