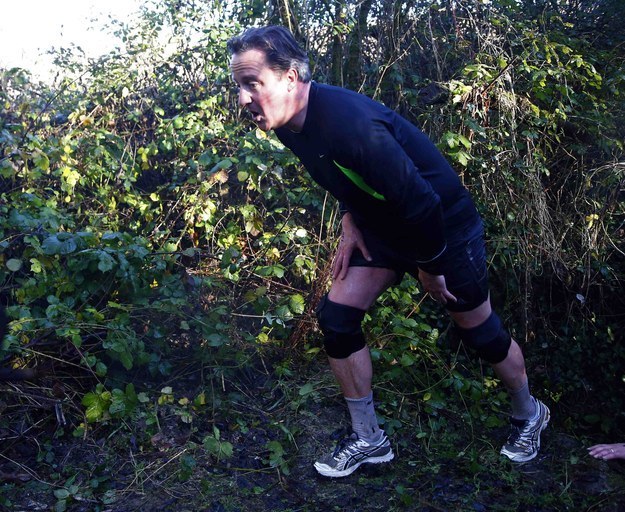 David Cameron has decided that he doesn't have enough time to take part in a live debate with young British people, six months after telling the group responsible he was interested in taking part.
Ed Miliband, Nick Clegg, Nigel Farage, and Natalie Bennett – the leaders of the other main parties – took part in live online debates before Christmas as part of the Bite the Ballot campaign, which sees YouTube stars grill politicians about various political issues.
But six months after telling Bite the Ballot he was interested, the prime minister has backed out, claiming he doesn't have any time in the four months left until the general election.
"Yesterday we received communication saying that he's too busy to take part," a spokesman for Bite the Ballot told BuzzFeed News, "and that on the day we had suggested he will have to be at the European Commission.
"We said, 'There's 114 days until the election, just wanted to clarify that you don't have an hour to take part,' and we got a response that said, 'Not at this time.'"
Perhaps awkwardly for the prime minister, he signed a statement in 2012 supporting the Bite the Ballot campaign.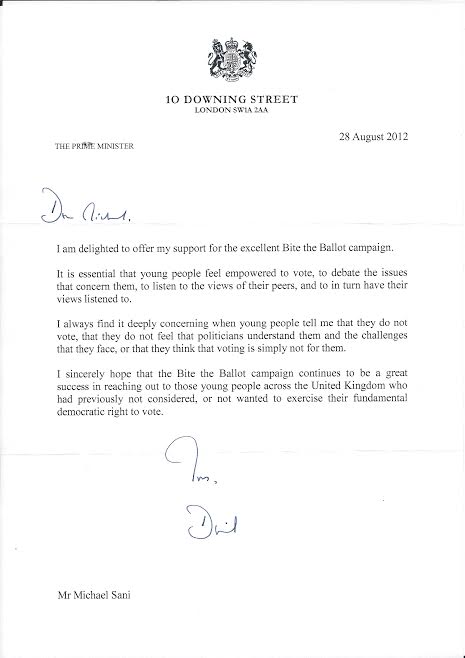 A spokesperson for the Conservative party said the prime minister "never agreed to it in the first place". But Bite the Ballot disputes that claim, and says it has emails from his advisers to that effect.
A Bite the Ballot spokesman said: "He agreed. We've got plenty of correspondence to say that he agreed to take part. All he said was they needed to find a date that worked for them.
"We told David Cameron that we had to go public [to generate interest in the debates]. They came back to us saying yes, we're happy. We just need to find a date."
The spokesman added: "From our stance, he has agreed. We were just finding a date and that was the conversation that was happening."
A No. 10 spokesman countered the claims. "It's not true to say he's pulled out and we've raised this with the Bite the Ballot team," he said.
"We've been trying to make it work logistically. We've never given them a categorical yes that he's going to take part. It is not an accurate reflection of our position to say that he's pulled out.
"Up until a point, they were asking if they could say it publicly, and we've said that you can say you're in discussions with the prime minister to see if you can find a date.
"I can understand why they'd thought they definitely got this but that's not our view at all on this. We'd up until this point been engaging with them to see if we can make this work.
"But we hadn't. So he hasn't pulled out."
And young people aren't happy.