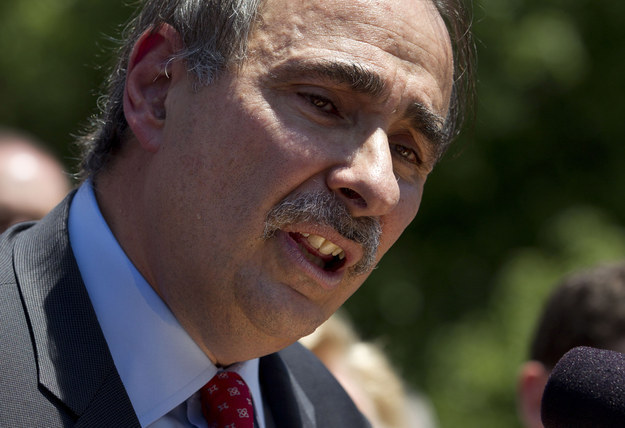 Labour's campaign guru has rejected claims that he's not committed to Ed Miliband's election campaign.
Following reports that David Axelrod, who helped Barack Obama win two presidential campaigns, was not fully committed to Labour's campaign efforts, the strategist told BuzzFeed News the claims were "complete nonsense".
"I was there two weeks ago," he said. "My partners on the project, [Larry] Grisolano and [Mike] Donilon, were on a call with them in the past couple of days."
At a book signing in the US on Tuesday, Axelrod told one interviewer that he was "done" with campaigning, according to The Sun, leading the newspaper to suggest he had given up on Labour's campaign. But it now believed the 59-year-old was referring to the 2016 US presidential campaign.
When Axelrod was recruited, Douglas Alexander, Labour's chair for its general election strategy, warned that the American hire was "seriously bad news for the Conservatives".
But the party – and the strategist – have faced questions about his impact on the campaign and the fact that he just doesn't seem to be around.
In particular, Axelrod, reportedly hired at a fee of £320,000, according to the Financial Times, was attacked by some within the party for failing to turn up to Labour's party conference in October last year.
By contrast, Jim Messina, a former colleague of Axelrod's on Obama's election team who is now working on David Cameron's re-election campaign, has been a regular at Conservative events.
Axelrod is currently on a tour in the US promoting his new book, Believer: My Forty Years in Politics, in which he claims Obama misled voters in 2008 when he publicly opposed marriage equality – although the president refuted the contention in an interview with BuzzFeed News.
It is believed the book tour will mean Axelrod will be unable to join Labour's campaign efforts from the UK for at least a month.