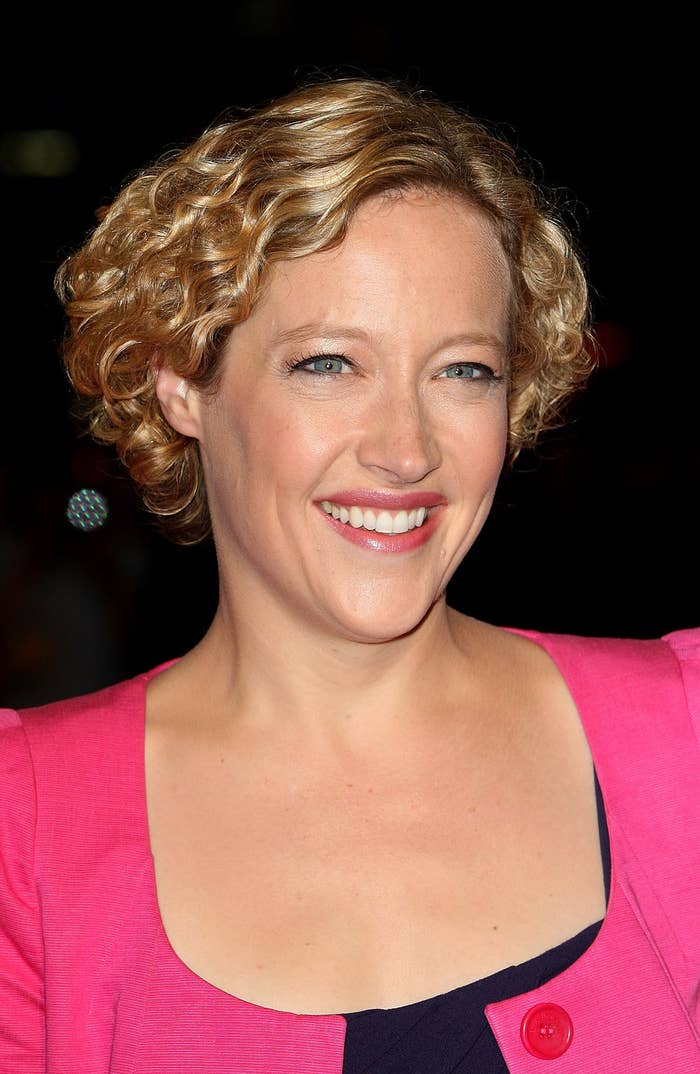 The editor of Channel 4 News has told Cathy Newman he was disappointed with her claim that a mosque in Streatham "ushered" her out, after CCTV footage emerged that showed her leaving the mosque unescorted.
In a letter to the South London Islamic Centre, Ben de Pear said: "I have spoken to her [Newman] at length and expressed my disappointment at her actions.
"Her language was poorly chosen and caused your mosque untold and undeserved hurt."
Channel 4 has refused to deny rumours that the presenter has also been disciplined by ITN.
BuzzFeed News understands that she has not been allowed on air since Monday, and has been visibly absent since the beginning of the week. She will be hosting tonight's programme with Jon Snow.
Newman tweeted that she was "ushered" out of the South London Islamic Centre despite being "respectfully dressed".
It later emerged that she had been sent to report on the Visit My Mosque campaign, organised by the Muslim Council of Britain, where mosques opened their doors to introduce themselves to the local community. But instead of going to the Hyderi mosque, which was expecting her, she turned up at the wrong mosque.
Newman released a series of tweets this morning apologising for her actions, and said she would be "taking a break from Twitter".
BuzzFeed News has obtained copies of the letters sent by de Pear and Newman to members of the South London Islamic Centre.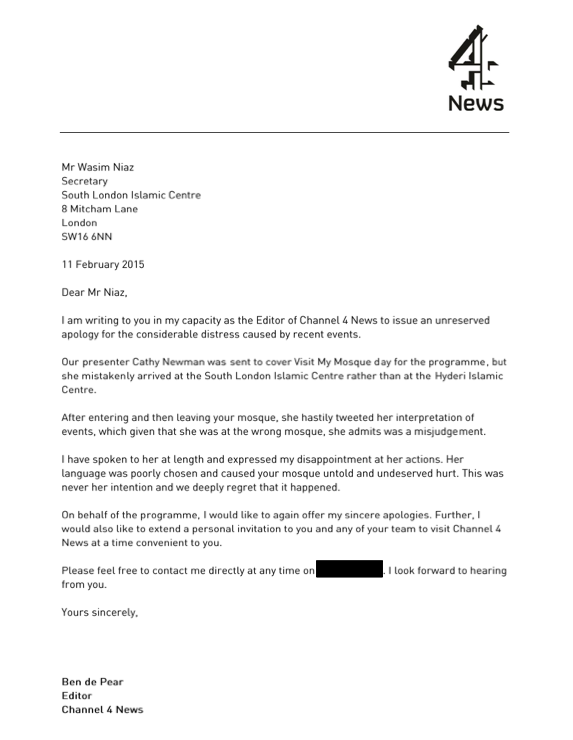 In her letter, Newman said her "language was poorly chosen and caused offence. This was never my intention and I would like to offer my sincere apologies."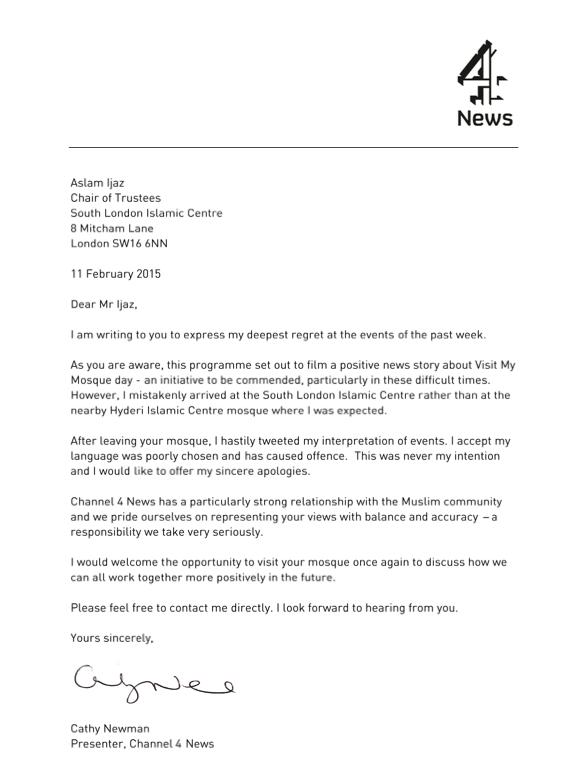 These were the tweets Newman released after turning up to the mosque. The incident was later reported by a number of newspapers.
A spokesperson for the mosque claimed that following Newman's remarks, it received "threatening voicemails" which it then reported to police.