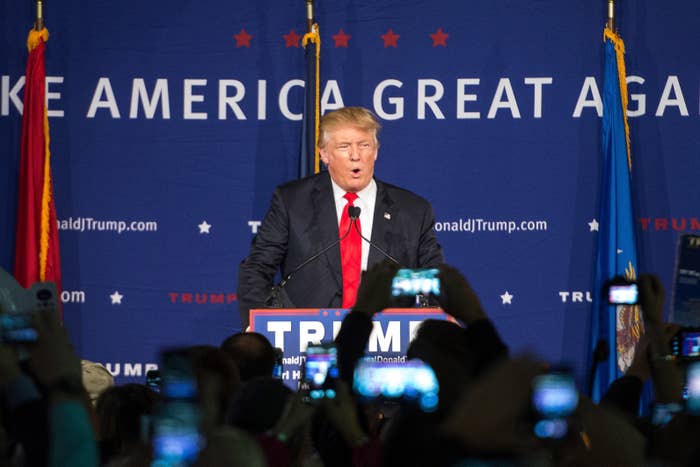 Prime Minister David Cameron has condemned Donald Trump's call for Muslims to be banned from entering the US as the British government faced growing calls to consider barring the Republican presidential hopeful from the UK.
Although it is unusual for political leaders to weigh in on elections in other countries, Cameron described Trump's remarks as "divisive, unhelpful and simply wrong".
In a speech on Monday, Trump called for a "total and complete shutdown of Muslims" entering the US until the country "can figure out what is going on".
Trump has repeatedly targeted the Muslim community in his speeches in recent weeks. Following the Paris attacks, he suggested that mosques should be closed, advocated greater surveillance of Muslims, and called for a national Muslim registry.
MPs and a leading independent think tank have urged home secretary Theresa May to considering barring Trump from entering the UK.
Sarah Wollaston, Tory MP for Totnes, said there should be a "serious discussion" about barring Trump from entering Britain. Sarah Wollaston, MP for Totnes, told BuzzFeed News "serious questions should be asked" about Trump's "very offensive comment".
Labour shadow home office minister Jack Dromey said Trump should not be allowed into the UK. "I do not believe that a man who stirs up religious and racial hatred at a time when our country is under threat of terrorist attack should be allowed within 1,000 miles of our shores," he told the Mirror.
SNP MP Tasmina Sheikh agreed, telling Sky News that the UK had the power to deny entry to hate preachers and suggested that Trump's comments "fall within that category."
She said: "It is within the gift of the UK govt to deny access to people who are hate preachers. Has what Donald Trump said amount to hate preaching? I would suggest it does given he's denounced an entire religion."
Green Party leader Natalie Bennett said on Twitter that she would sign a petition calling for Trump to be banned from the UK.
A spokesperson for The Muslim Council of Britain, one of Britain's largest Islamic organisations, agreed and suggested that Trump should not be allowed to enter the UK after his comments.
The spokesperson said: "We have been told that those who espouse hatred have no place in the UK. It is sad to see Mr Trump becoming a vocal purveyor of anti-Muslim hatred, and, as such, we expect the same rules to apply to him if he tries to enter into the UK. The real concern is that his statements make even extreme bigots seem reasonable."
Labour MP Tulip Siddiq also suggested that she was in favour of a ban on Trump.
The calls for Trump to be barred were supported by British Future, who urged the home secretary to act rapidly.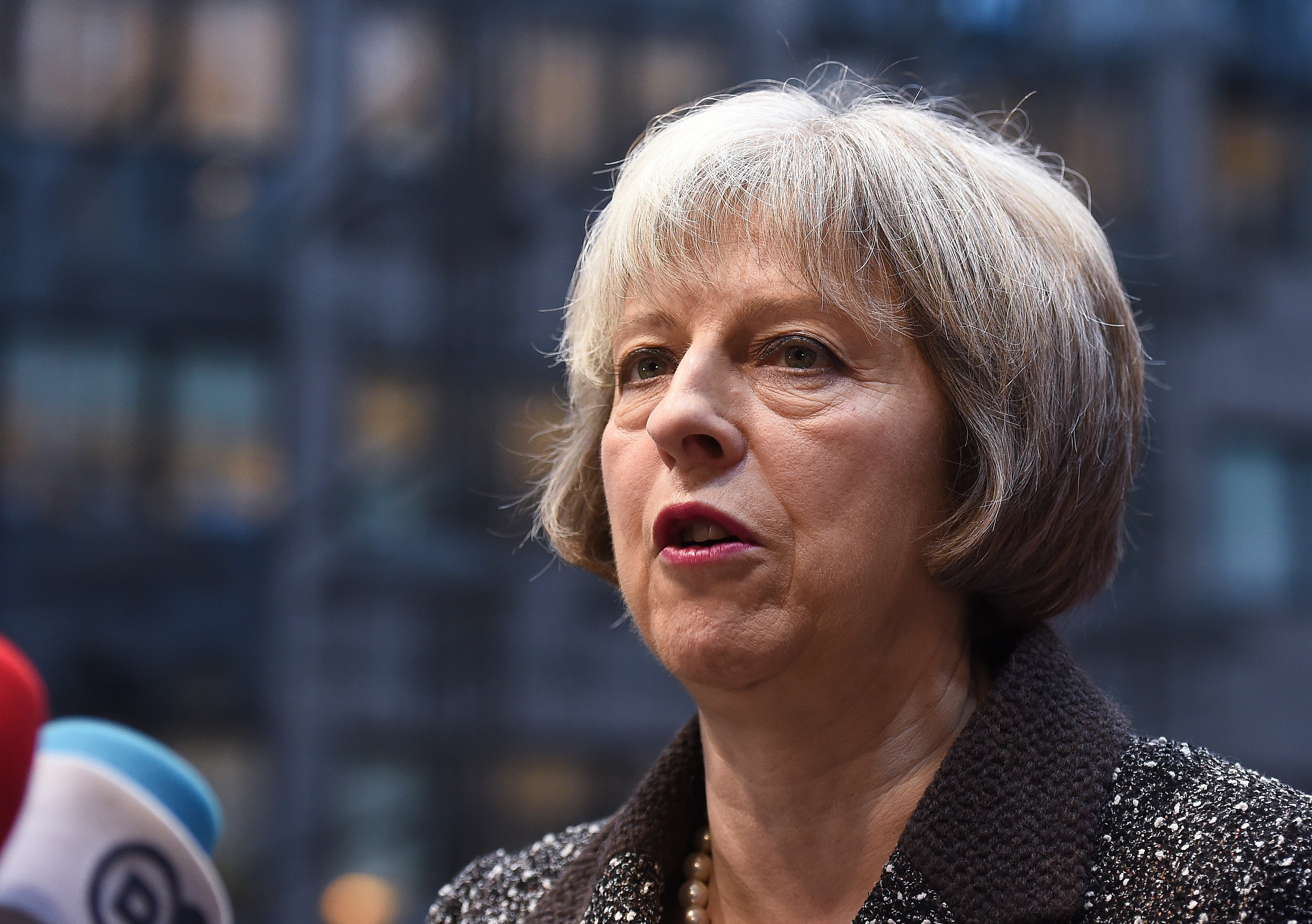 The group said Trump's remarks went further than those of people already banned from the UK for hate speech. Sunder Katwala, the nonpartisan think-tank's director, accused Trump of breaking Home Office guidelines.
In a blog post, Katwala said: "It is hugely irresponsible for a prominent figure like Trump to fan the flames of prejudice in this way and raises questions over whether the UK should consider barring Trump from the UK on hate speech grounds.
"The proposals are ludicrous and unconstitutional, and will be rejected by America's decent majority, among them many proud Muslim Americans. They are also a gift to ISIS propaganda, playing into the idea of a 'clash of civilisations'."
Katwala also suggested said that if all Muslims were banned from entering the US, it would mean more than a million British citizens would be excluded from entering the country, including Olympic star Mo Farah and British politicians.
Labour's London mayoral candidate has also come out against the comments. Sadiq Khan, who would not be able to enter the US if Trump's policy became law, branded Trump's comments "dangerous and divisive".
He told BuzzFeed News: "As a potential future Mayor of London I want to be able to visit and talk to other mayors in America and learn from what they're doing. If Trump has his way, I'd be stopped at US customs and turned back – alongside other Muslims wanting to go for holidays, work or family visits."
The leader of the Scottish Conservatives also weighed in. She quoted Prince Henry's description of Falstaff in Henry IV, according to The Guardian.
The Home Office did not respond to a request for comment by the time of publication.