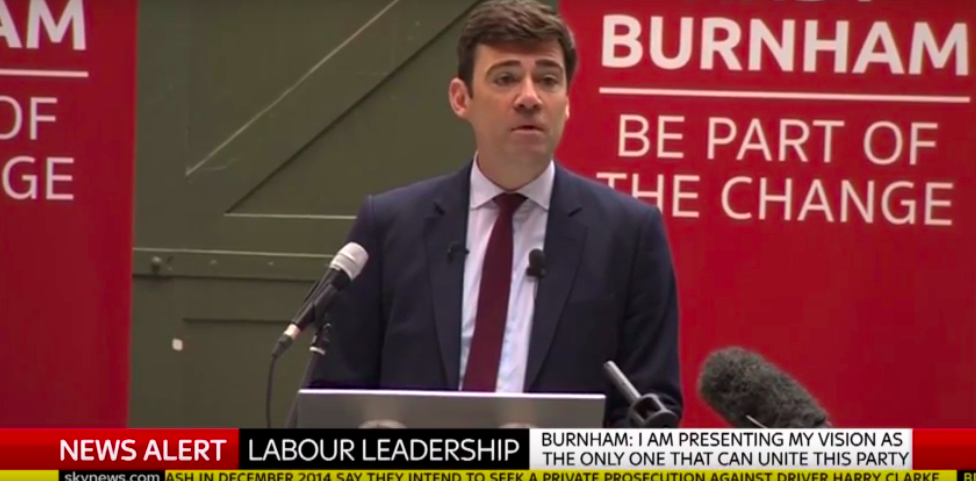 Andy Burnham has appealed to Labour supporters by highlighting his longstanding loyalty to the party, in a thinly veiled attack against leadership frontrunner and serial backbench rebel Jeremy Corbyn.
Voting in Labour's leadership election officially began on Monday when 450,000 Labour supporters were expected to receive postal ballots. Party figures have become increasingly concerned about unexpectedly high levels of support for left-winger Corbyn, who is the bookies' favourite to be crowned leader on 12 September.
Burnham, who did not reference Corbyn by name, told the campaign event: "I have been an MP for 14 years and am proud to say I have never broken a Labour whip."
In contrast, Corbyn has defied the party whip more than 500 times.
Speaking in Manchester, Burnham pointed out that he only abstained in a vote on the controversial Conservative welfare bill – which was opposed by many Labour members and remains a source of disillusionment for Corbyn supporters – because the Labour leadership decided it was the best approach.
But as the fractious Labour leadership battle enters its final fortnight, it remains unclear whether Burnham's words will have much impact with Corbyn supporters, many of whom have been impressed by his willingness to stray from the party line.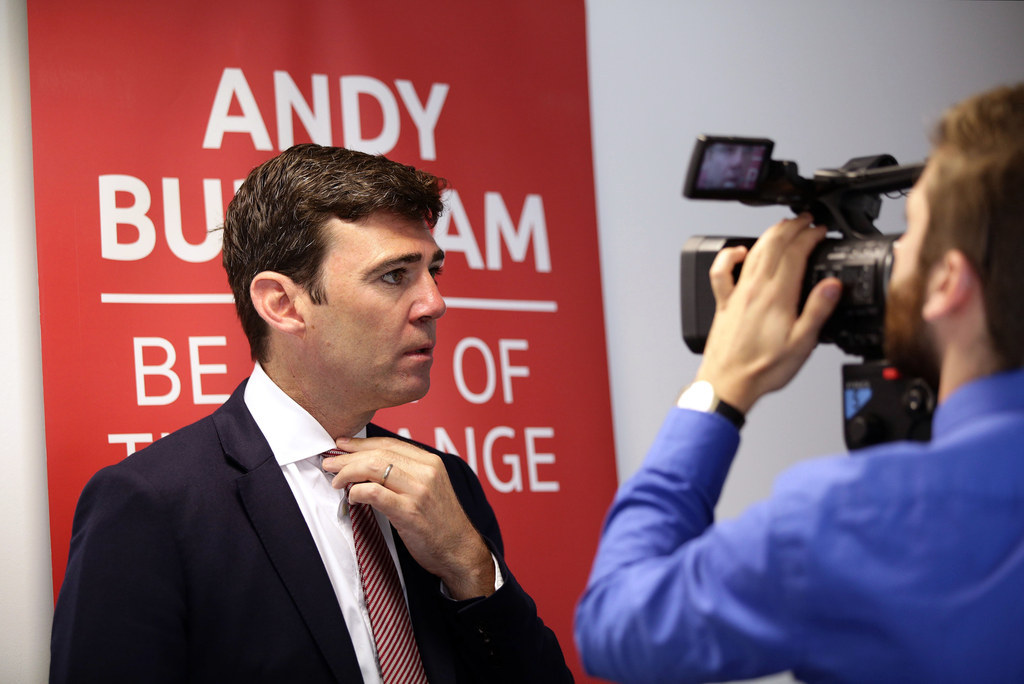 By contrast, Burnham said he prefers to debate party policy in private. He explained that although he opposed the welfare bill, which will see welfare spending cut by £12 billion, he put the party first.
"That doesn't mean I haven't had differences with our party's position on certain issues. I have," he said. "But I have always sought to raise my concerns in the right way  – behind closed doors  –  so that we can be a united force in the public area.
"I could have reigned from the shadow cabinet over the welfare bill, and won this contest. But that wouldn't have been me and I want to win this by being true to myself. So I put the party first again."
Burnham also used the speech to suggest that he could unite the party and praised his leadership rivals. He said that Corbyn had energised the leadership race and said that if successful he "would involve Jeremy in my team from the outset".
He also recognised Liz Kendall's proposal for more devolution and Yvette Cooper's stance on promoting the "white heat of technology".