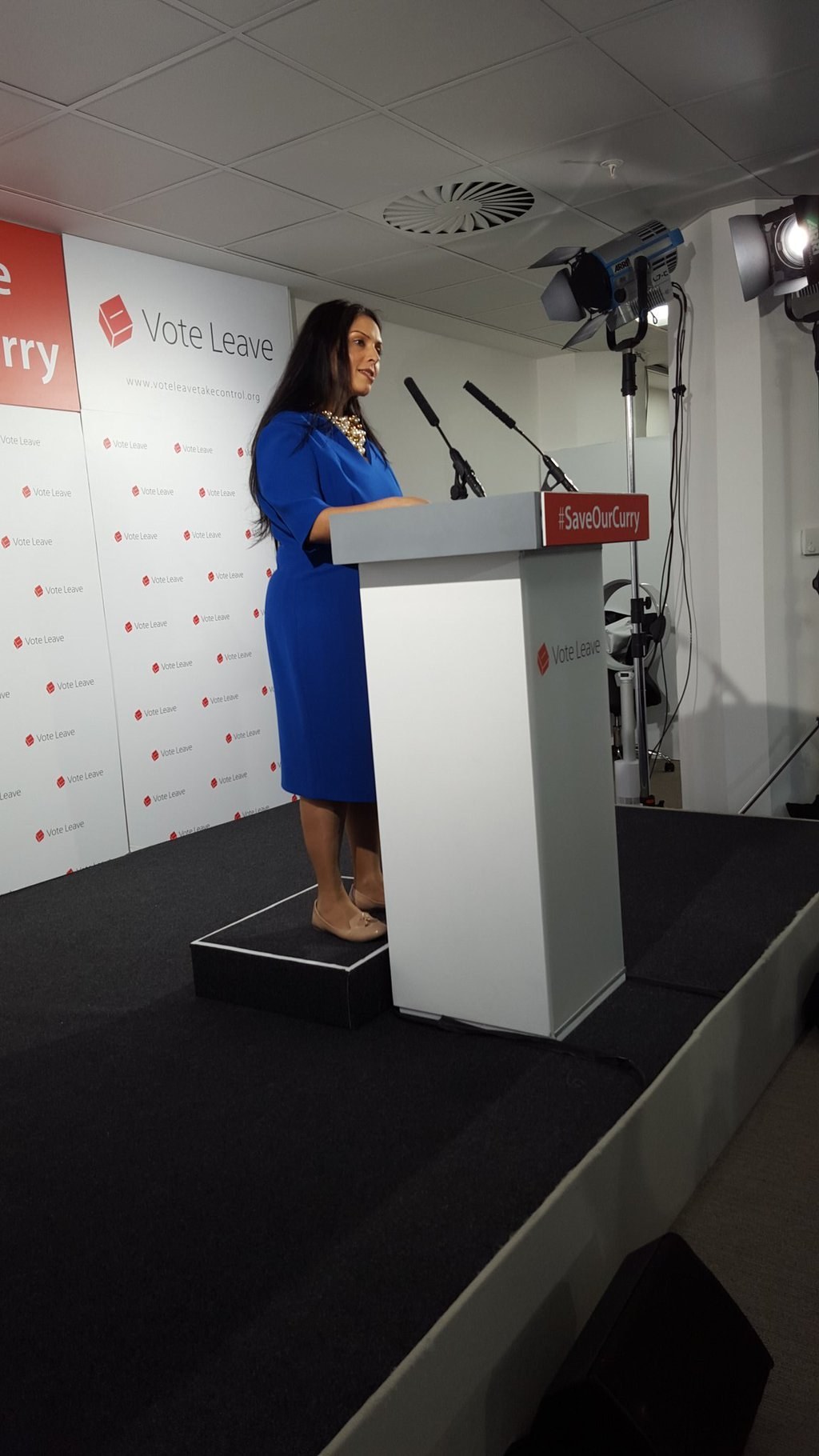 People should vote for Britain to leave the European Union in next month's referendum if they want to save the country's curry industry, employment minister Priti Patel has said.

Speaking to a crowd of stakeholders and members of the media at the Vote Leave HQ in Westminster on Wednesday, Patel said "the future of curry is at risk" with Britain in the EU.
Campaigners claim that between three and five curry houses are closing every week.
The Bangladesh Caterers Association says the industry is in a pickle. Visa restrictions mean that they're struggling to bring in chefs from abroad, and as of April, any chef brought in from outside the EU has to earn a minimum £35,000.
Now the official Leave campaign is trying to curry favour with the industry – and ethnic minorities – by claiming that if citizens in EU member states weren't able to freely enter the UK, visa restrictions would be fairer.
"Uncontrolled immigration from the EU has led to tougher controls on migrants from the rest of the world," Patel said. "This means that we cannot bring in the talents and the skills we need to support our economy while we remain tied into the EU.

"Curry houses are being hit particularly hard as they are finding it more difficult to bring in experienced chefs to cook great dishes and train the next generation of chefs.
"Our curry houses are becoming the victims of the EU's uncontrolled immigration rules."
However, pro-EU campaigners have pointed out that Patel's move for higher non-EU migration is at odds with the wider Conservative policy of trying to limit immigration to "tens of thousands". Net migration to the UK from non-EU countries was recorded at 191,000 in the 12 months to September 2015, according to the Office for National Statistics.
Chancellor George Osborne has previously called for curry houses to employ and train British staff, something that the industry claims can take up to three years to do.
---