This Picture Definitively Proves That Boris Johnson Has No Idea How To Play A Guitar
Might need to sort out that capo.
Boris Johnson has been pictured playing a guitar and it definitively proves he has no idea how to play it.
Not sure what's wrong? Look at where the mayor of London's fingers are and where he's placed the capo.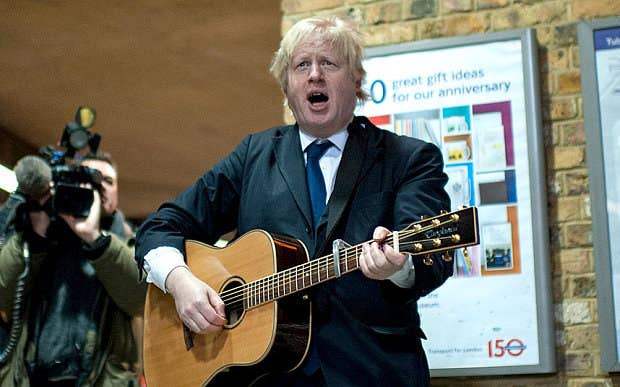 It's safe to say that people noticed.
Some were a little patronising.
While others just assumed it was part of his bumbling charm and gave him the benefit of the doubt.