The British National party today asked its Twitter followers to observe a two-minute silence – a day after Remembrance Day.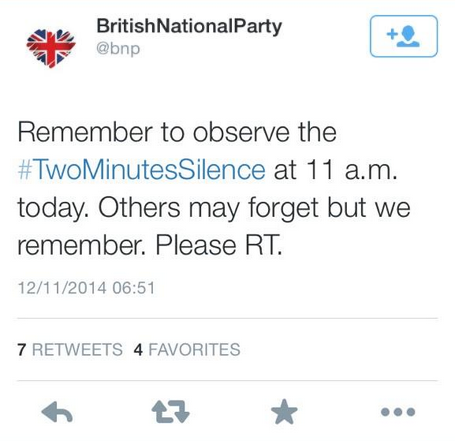 Which left everyone a little confused.
Because the rest of the country commemorated the deaths of Britain's fallen with a two-minute silence yesterday.
Then someone at BNP HQ realised their mistake and corrected it, blaming the mis-scheduled tweet on a smartphone.
Which just left others confused if they hadn't seen the first tweet.
Soon afterwards, people worked out exactly what had happened – and started to make fun of the BNP.
You know what the real problem is?
And just to really hammer home the point, someone decided to poke fun at the BNP in French. Just because.
"To justify their forgetfulness, the BNP is blaming technology," the tweet reads.