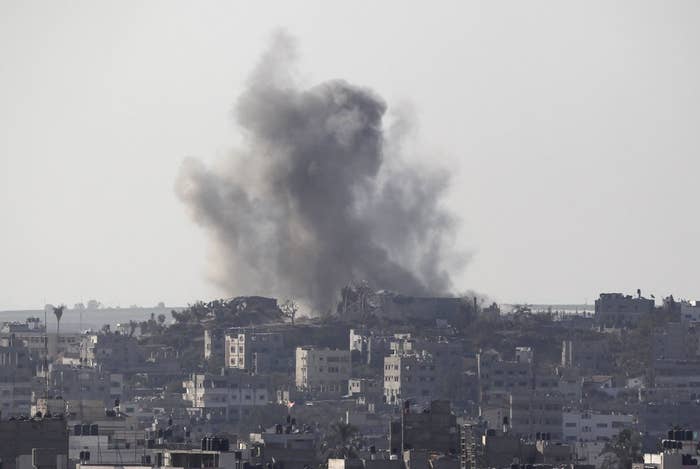 The government is still allowing companies to export arms to Israel, despite last week announcing that it would suspend licences if there was a return to military action in the Middle East.
After weeks of pressure from protesters, the government said last Tuesday it would suspend 12 export licences for "components which could be part of equipment used by the Israel Defence Forces in Gaza" if military action was to resume. The licences cover equipment that could be used for tanks, radar, and aircraft.
The announcement was made when Palestinian and Israeli officials had agreed to a temporary ceasefire but Tuesday saw a return to hostilities after rockets from Gaza landed in southern Israel.
But a government spokesperson told BuzzFeed that the licences have not yet been suspended. The spokesperson said: "We said we would suspend licenses if there was a significant resumption of hostilities.
"We are closely monitoring the situation. Our assessment so far is that the resumption of hostilities has been limited."
It is believed the government is keeping close contact with the British embassy in Israel and the Foreign Office to monitor the situation.