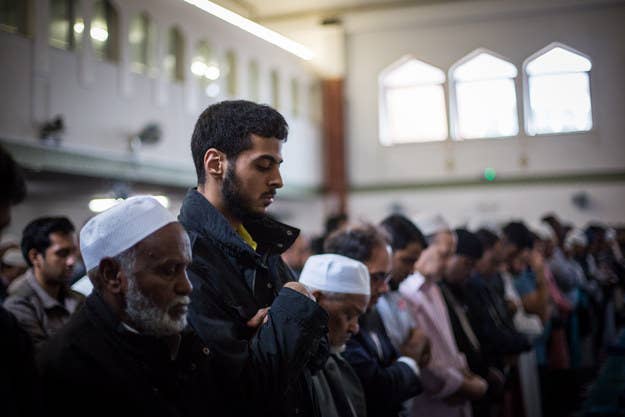 British Muslims have detailed the innocent, everyday acts that have led to individuals being suspected as radicals, from holding open doors to writing class projects about foreign policy.
Amid international criticism of the arrest of a Texan schoolboy for building a clock his teacher thought was a hoax bomb, a new report highlights growing concern among UK Muslims that they are being unfairly targeted for being suspected extremists.
The Muslim Council of Britain (MCB) submitted the examples to David Anderson QC, the UK's independent reviewer of terrorism legislation, who included them in his annual report published on Thursday. In the report, Anderson warned the government's counter-terrorism legislation risked alienating Muslims and could provoke a backlash in certain communities.
Here are some of the examples, as detailed by the MCB:
A schoolchild "mentioned the history of the Caliphate" in a piece of homework about British foreign policy and was referred to social services for signs of radicalisation.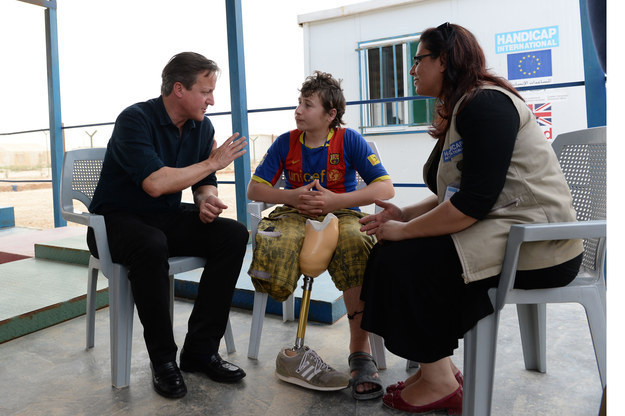 Social services found that there was no case to answer and said the school had given them the wrong information, BuzzFeed News understands.
A lecturer told a senior team two students expressed "concerning behaviour" after they let a female student move past them and lowered their heads.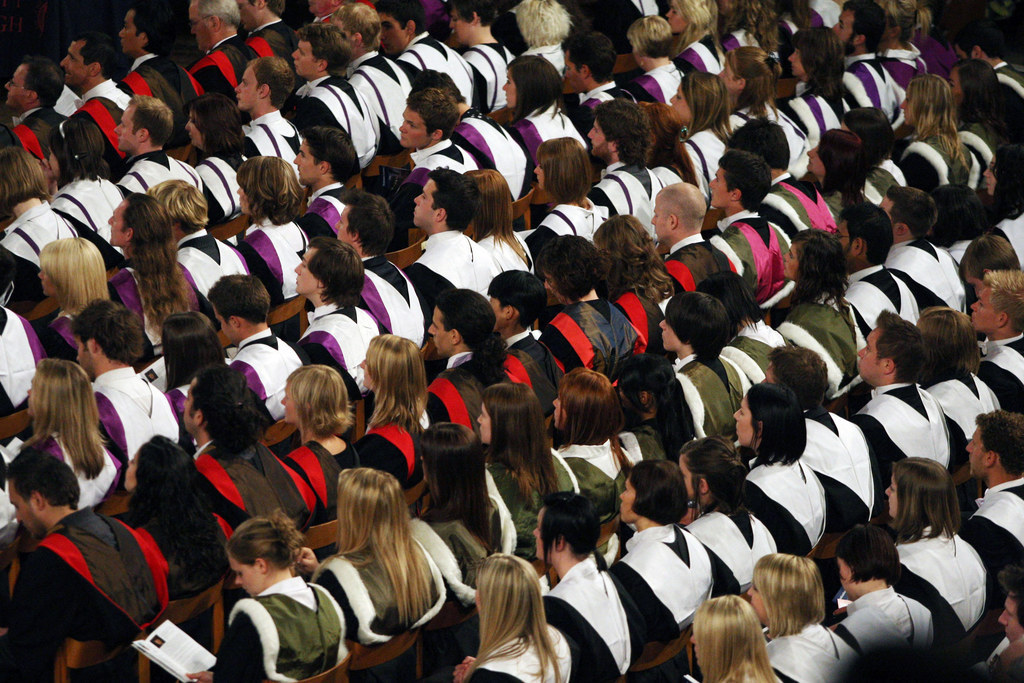 "Lowering one's gaze" is considered to be Islamic etiquette by some conservative Muslims. BuzzFeed News understand that the lecturer walked to the boys and asked why they stepped aside. The students were taken aback, didn't answer the lecturer, and were then asked, directly, if they were Muslim. They refused to speak to the team without their parents' presence.
The students were pulled out of the school by their parents because they were scared by how they were being treated.
A police officer deemed that a schoolchild had "terrorist-like" views after he was caught carrying "Free Palestine" badges.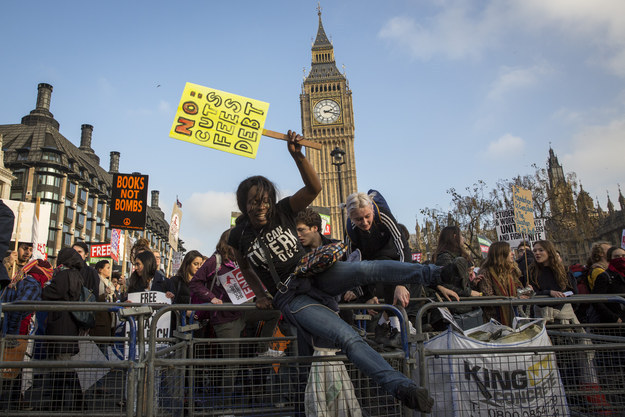 The student was also carrying leaflets for the Boycott, Divestment, and Sanctions movement, a non-violent movement that seeks to exert economic pressure on Israel. The incident was first reported by Al Jazeera and cited by MCB in their report.
A police officer came into the student's school, according to Al Jazeera, and told the student he was required to "deal with this sort of extremism".
Al Jazeera reported the conversation between the student and police officer:
"I explained to him my views about freedom and justice and that I supported Palestine. I said I thought Israel should have tough sanctions put upon it and he said these could be radical beliefs," the boy said.

"He said these are terrorist-like beliefs that you have. He explicitly said you cannot speak about this conflict at school with your friends," the boy said.
A teenager was deemed to require "deradicalisation" after they attended a protest against an Israeli diplomat.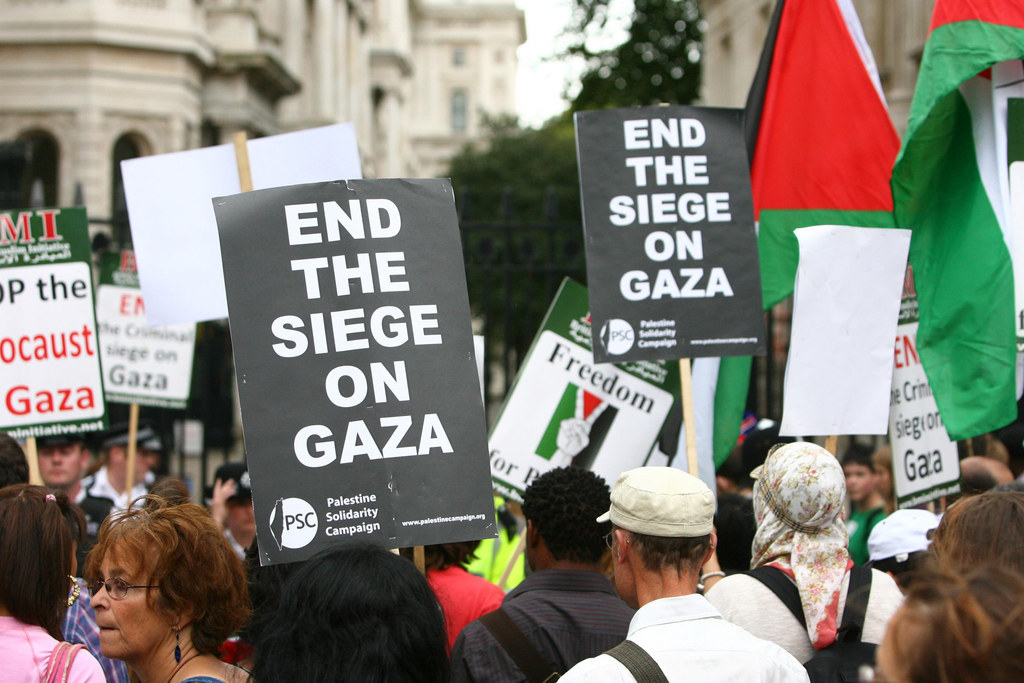 The MCB cites a book published by Arun Kundnani this year, which tells how a teenager in Manchester who attended a peaceful demonstration against an Israeli ambassador was deemed suspicious. This is because, according to the think tank Claystone, the official policy means that "expressed opinions" can be used to cite potential threats of extremism.
More than 100,000 people signed a parliamentary petition calling on the UK to arrest the Israeli prime minister for war crimes and there was also a protest outside Downing Street after Benjamin Netanyahu met David Cameron.
A teacher decided to call in the parents of a student after they used the Arabic term for "praise be to God".
The term "Alhamdulillah" is used by many Muslims in place of "That's great news" or simply to express how thankful they are. A Tumblr search for the Arabic term brings up pages of people who have tagged posts of food, pictures from their wedding, and images such as the one above.
Ibtihal Bsis, a barrister who has been vocal about her views against the government's Prevent strategy, told BuzzFeed News that Muslims felt victimised.
Bsis has previously come under criticism after touring the country to tell Muslim women about the Prevent strategy and to tell them about their rights. But as a result of her tour, and also her work as a barrister where she now focuses on related cases, she has built up a database of examples.
Bsis said children are often being cross-examined by social services and police officers without the knowledge or consent of parents, even though young people are meant to have an appropriate adult present. "But they get away with it because they're a minority community who doesn't know who to speak to," she said.
Part of the problem, she claimed, is that many of the victims are uneducated Muslim women for whom English is not a first language. In one instance, she claimed, a mother was told her son was going to be taken out of class to test his reading skills. Instead he was asked what he does at home and whether he reads the Qur'an, the Islamic holy book. "She's too afraid to tell the school [her concerns]," Bsis said.
Bsis claimed that the parents of a 2-year-old were called in after she told teachers she had a dream about fireworks.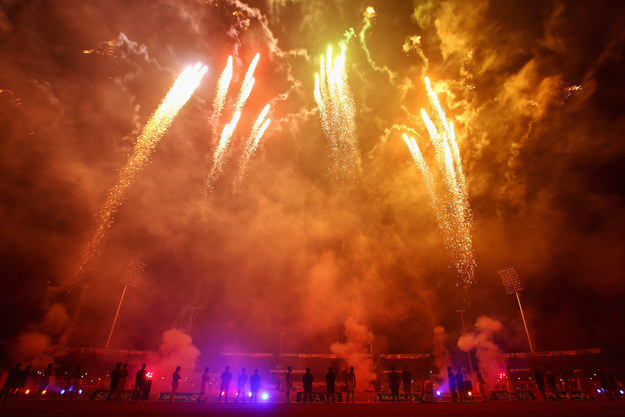 The teachers asked the parents to explain why their child was hearing gunshots at home. It appears they neither understood that the loud noises their daughter referred to were fireworks – nor that it was a dream.
In the document, the MCB particularly expresses concern that Muslims are treated differently to others, and parents are therefore training their children to restrict their speech.
They cite the example of a 3-year-old child who had been placed on a list of potential extremists. This led to parents of a schoolchild telling their kids "not to speak about their beliefs and rituals at school."
On Thursday, the government warned the National Union of Students (NUS) about its public opposition to the Prevent strategy, which seeks to stop extremism spreading in England and Wales.
In an article for Vice, the NUS black students officer Malia Bouattia called the strategy a "state-sponsored witch-hunt of Muslims". This reflects the concerns of many British Muslims, who believe they are being unfairly targeted as a community, according to the MCB.