Arcade Fire played a prank on the Coachella audience on Sunday evening after bringing on two people dressed up in the gear Daft Punk wore to the Grammys in January this year.
A user on Instagram, Melissa Nguyen, wrote: "I think #arcadefire might've just #daftpunked us".
The duo were also apparently spotted wandering around the venue.
Television host Jonathan Ross also made an appearance on stage with Arcade Fire, which he tweeted about on Monday morning.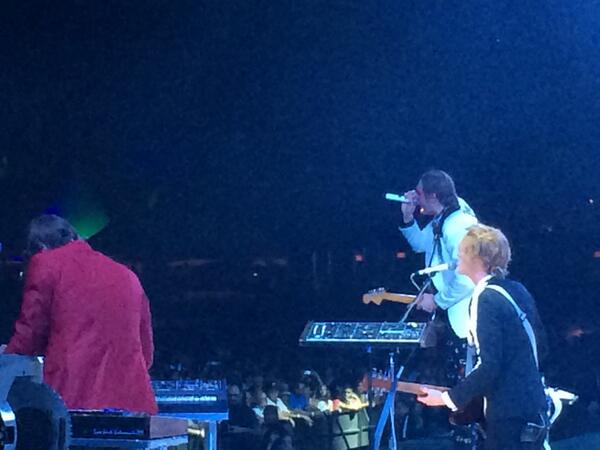 Neither Daft Punk nor Arcade Fire has officially commented on the appearance.