Thousands Of #Anonymous Protesters Clash With Police In The Streets Of London
Protesters told BuzzFeed News they wanted a revolution. Actor and comedian Russell Brand was also pictured at the event.
Thousands of anticapitalist protesters wearing Anonymous masks caused chaos in the streets of London on Wednesday night and met police resistance at Parliament Square, Buckingham Palace, and the BBC.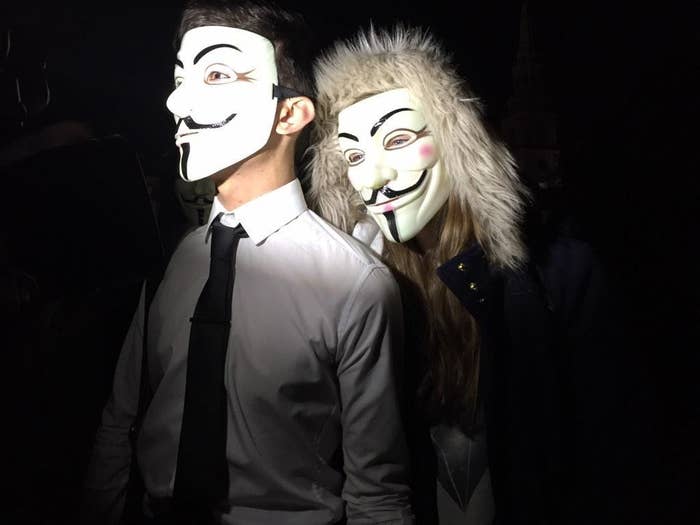 The activists claimed that the government had failed the people and accused it of corruption.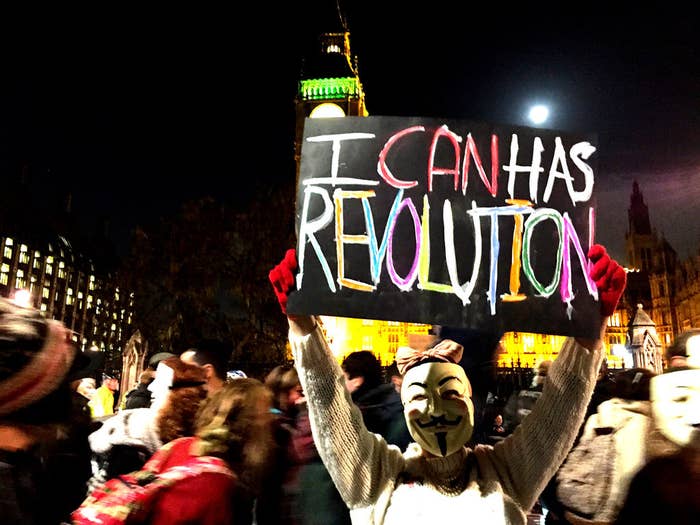 At least 10 protesters were arrested, according to the Metropolitan police.
Actor and comedian Russell Brand also turned up to the protest, where he told the activists to be peaceful.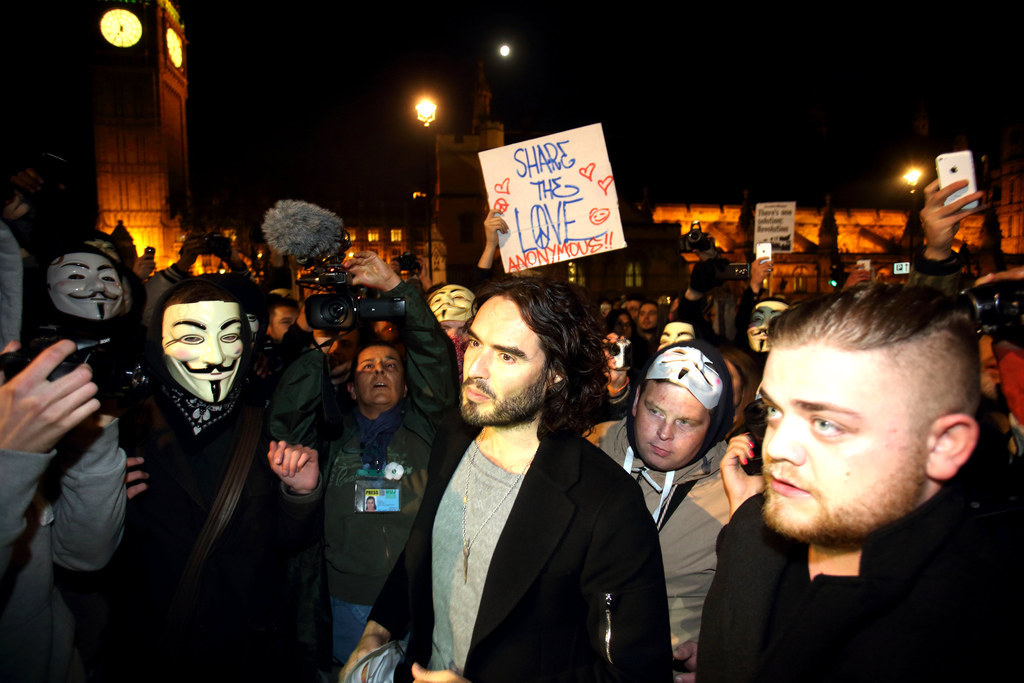 The so-called #MillionMaskMarch was organised largely through word of mouth and through social media and took place in cities around the world. The police released this message ahead of time warning protesters to be wary of their actions.
But activists said that the Met's efforts to speak to organisers before the event were futile. "We don't have a leader," one protester said. "We're a collective movement."
And later, once protesters arrived at Buckingham Palace, some activists taunted police in return after lighting sparklers in front of them and asking if they were going to be arrested.
BuzzFeed News spoke to a number of protesters at Parliament Square, outside the entrance to the House of Commons, about why they were protesting.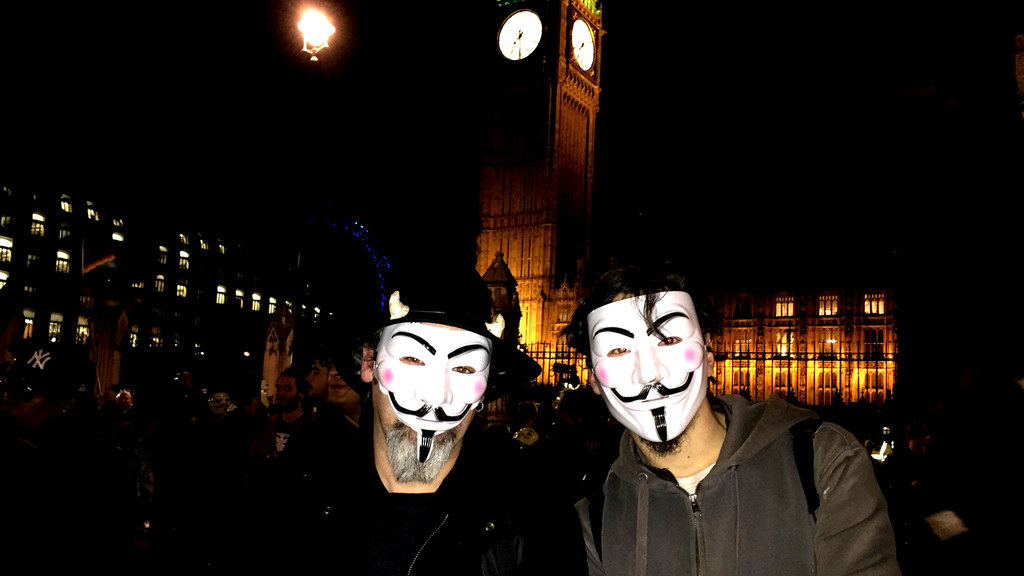 And later, as protesters walked through Piccadilly Circus and along Regent Street, a number emptied public bins into the middle of the road.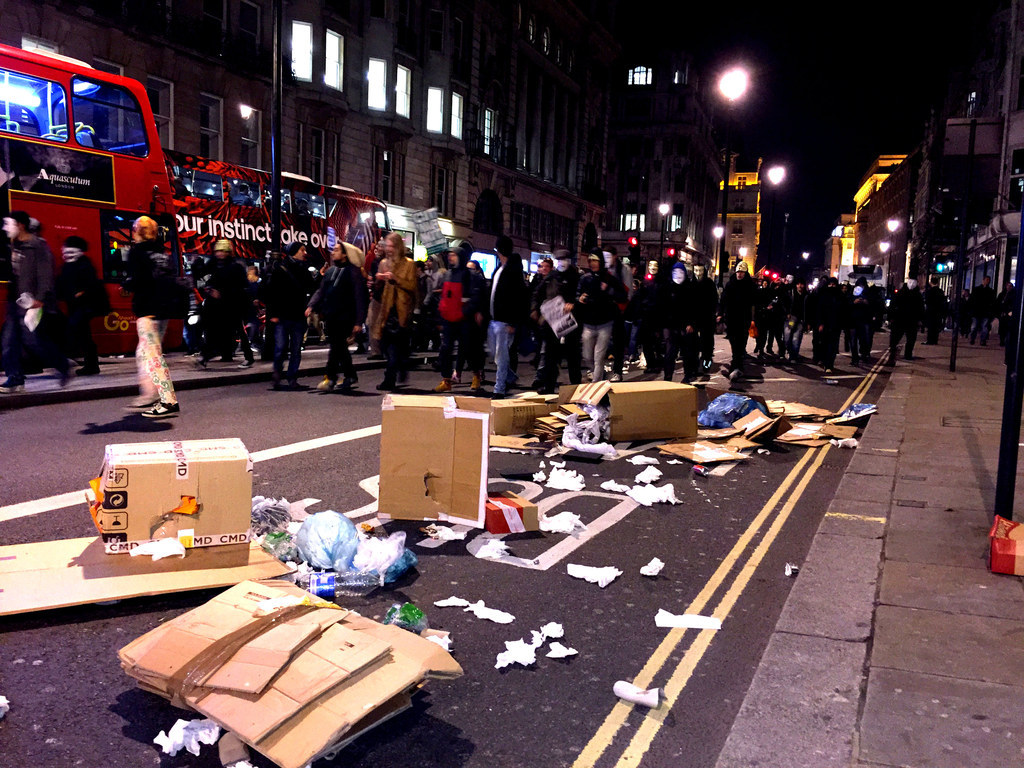 When asked about the behaviour, one activist said: "We want to show that the people own the streets."